This week's get-to-know-Paris challenge is to visit one of Paris's cemeteries.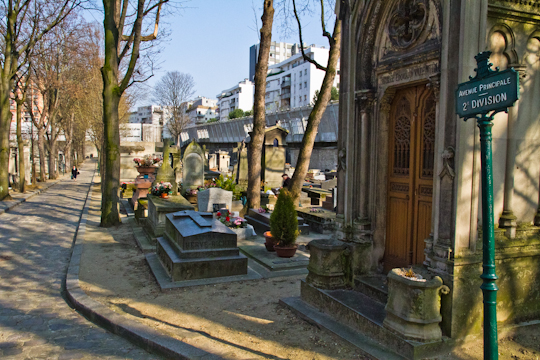 Cimetière de la Villette
Everyone has heard of the big ones: Montmartre, Montparnasse, Père Lachaise. In Montmartre, in the 18th arrondissement, you can find tombs of Edgar Degas and Alexandre Dumas (son). Montparnasse, in the 14th arr., is home to Man Ray, Simone de Beauvoir and Jean Paul Sartre. Père Lachaise, in the 20th, is Paris's largest and most visited cemetery, and is the final resting place of Balzac, Molière, Chopin, Jim Morrison, Oscar Wilde, Edith Piaf, Isadora Duncan and Gertrude Stein, among others.
But Paris has a number of smaller cemeteries to discover as well, each with its own unique character. The Pantheon houses the remains of a number of French's great. And of course, many of the churches contain their own burial sites in the crypt or under the stone floors.
***
Do you enjoy visiting cemeteries or do you find it a bit too morbid?