For many people, Easter is a religious holiday, for some an opportunity for spiritual reflection. For some it's about dying and hunting Easter eggs and gorging on chocolate bunnies. And for some, it's about BRUNCH. If you fall in the latter category, here are some ideas for Sunday, April 8th – two and a half weeks away. It's best to book your table NOW!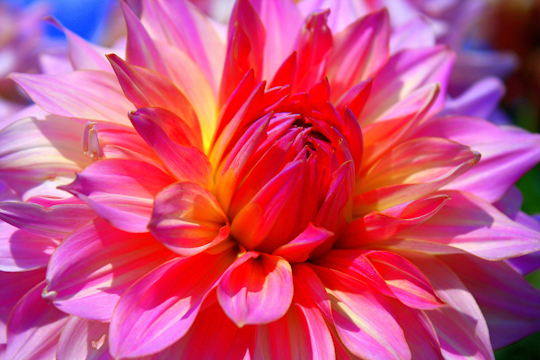 Less expensive
Eggs & Co. (formerly Coco & Co.) 11 Bernard Palissy 75006, Tel. 01 45 44 02 52. They specialize in egg dishes—best omelets ever. Tiny little place with a super cozy atmosphere.  Order à la carte, or the brunch menus start at €22.
Hotel Amour, 8 rue Navarin 75009, Tel.: 01 48 78 31 80. An inviting setting for brunch with a fantastic greenhouse/patio in warmer weather. They are offering a set menu brunch for €24.
Moderately priced
Bouillon Racine, 3 rue Racine 75006, Tel. 01 44 32 15 60. The colorful, early 20th century art nouveau décor makes it one of the most memorable brasseries I have been too. Traditional French food but also great salads, soups. You can order à la carte, or go for the fixed price menus (€29.50 or €41).
A Priori Thé, 35 Galerie Vivienne 75002 (off rue des Petits-Champs), Tel. 01 42 97 48 75. Innovative and tasty brunch—à la carte for €14-€16 euros but it's worth it to get the full €30 Sunday brunch, and don't miss the real American cheesecake. When you reserve, ask for a seat in the (covered) courtyard (unless it's a particularly cold day, because there's no heat out there).
Café Louise, 155 Blvd Saint Germain 75006, Tel. 01 42 22 88 98, info@cafelouise.fr. Open 7h00 – 2h00 on Easter Sunday. This new venue has a traditional yet not overly cramped feel. There's also a small terrace. Choose from the menu or pick the buffet brunch (€30).
Mariages Frères, 13 Rue des Grands Augustins 75006, Tel.: 01 40 51 82 50—famous for the 100s of varieties of tea; the snob salad and tea-infused desserts are great. Other locations as well (Marais—4th, Faubourg Saint-Honoré—8th).
Ladurée. Famous for its macaroons and other sweets. The mains are pricey but they have great salads and reasonably priced club sandwiches. There are several locations: St. Germain, place Madeleine, Champs-Elysées—the Champs-Elysées location is my favorite setting).
Restaurant l'Ile (Issy Les Moulineaux), 170 Quai de Stalingrad, Tel. 01 41 09 99 99. In the heart of the Parc Ile St. Germain, it's not the easiest place to get to without a car (your best bet is the RER C to Issy Val de Seine (about 20 min from St Michel) then a 15 min walk or taxi) but well worth the trip, especially on a nice day when you can enjoy a walk around the park before or after. Beautiful setting with huge glassed-in and outdoor terraces. Large menu that's cheaper than you might expect for a place that's rather fancy like this.
More of a splurge
The Espadon Restaurant at The Ritz, 15 Place Vendôme 75001, is offering a special Easter brunch this year for the whole family (live bunny rabbits included!) The bad news is it's €155 per adult (including one glass of champagne) and €85 for kids (including a "chocolate class" for kids ages 6 – 12). Call 01 43 16 30 80 to reserve. But you can also have lunch in the Ritz's Bar Vendôme (as I did for Easter 2010) if you'd still like to sport your Easter best but without quite as high a price tag.
Les Ambassadeurs at Hôtel de Crillon, 10 Place de la Concorde 75008, offers a buffet brunch from 12h20 – 14h. Usually Sunday brunch is €90 (wine not included) per adult, but for Easter Sunday they are making it extra special. The price will be €130 for adults (including a glass of champagne) and €65 for kids. It's a lot to spend on brunch, but the palacial setting is absolutely spectacular. Call 01 44 71 16 16 or email ambassadeurs@crillon.com to reserve.
Le George V, 31 avenue George V 75008, Tel. 01 49 52 70 00. Lunch is served 12h30 – 14h30. Nothing special on for Easter Sunday, but a meal at the George V is always special. You could spend pretty much uncontrollably here, but the €92 fixed price menu keeps it (almost) in check. I had lunch here once and it was unforgettable. My only regret is that it was the first warm, sunny day of the year and it was a shame to be eating indoors for 3 1/2 hours straight!
***
As for me, I'll be spending Easter weekend in Brittany. Stay tuned for a post on Brittany coming soon!
Do you have other suggestions to share?
Happy Easter!