I have been working long and hard in an attempt to perfect the weekend getaway. I have attached the actual itineraries from a number of my weekend and long weekend trips over the past few years, along with comments (in red) on what worked well and what I would have done differently. Keep in mind that this collection does not even begin to cover all the possibilities for worthwhile weekend getaways from Paris; these are just the ones I've tested personally. And some information may be outdated as I don't update them. But I hope this gives you some ideas, and please check back from time to time as I will continue to add more. 
(Note: I do not always give restaurant recommendations in the itineraries.  That is simply because I only include suggestions on where to eat when I've been to a place worth going back to.)
FRANCE
See also Northern Burgundy and Southern Burgundy (Wine Tasting) below under "Some additional weekend getaway ideas…"
See also Loire Valley 1 and Loire Valley 2 below under "Some additional weekend getaway ideas…"
**Note that I also have a number of posts on exploring Brittany in addition to the itineraries below. I encourage you to CLICK HERE to see them all!
See also The Dordogne below under "Some additional weekend getaway ideas…"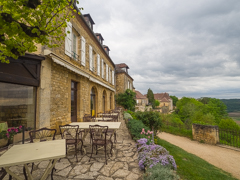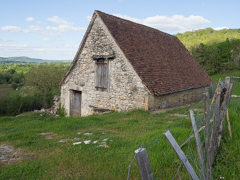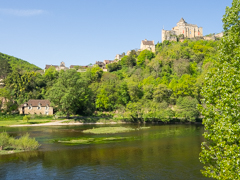 See below for additional France itineraries.
BRITISH ISLES
SPAIN
See below for additional Spain itineraries.
ITALY
See below for additional Italy itineraries.
BELGIUM, HOLLAND, GERMANY & SWITZERLAND
See below for additional itineraries.
EASTERN EUROPE
See below for additional itineraries.
***
Some additional weekend getaway ideas…
These are trips I took before I started preparing itineraries, but hopefully they will still give you some more helpful recommendations and a more serious case of the travel bug!
FRANCE
LOIRE VALLEY 1
Drive from Paris, stopping at Chartes for lunch and to see the famous Cathedral.  Visit the charming town of Lavardin before arriving in Amboise.  Spend the rest of the afternoon and evening exploring Amboise.  We stayed and dined at the historic Manoir Saint Thomas which I would highly recommend.  Visit the château and town of Chenonceaux the next day before heading back to Paris.
LOIRE VALLEY 2
Drive from Paris, stopping in the village of Crissay-sur-Manse, then have lunch in Chinon and spend some time exploring the town.  Visit the village of Montsoreau before arriving at the Domaine de Beauvois (near Luynes) to walk around the grounds and take some of their walking paths, before wine tasting in the chateau's wine cellar and a gourmet dinner.  Spend the night at Domaine de Beauvois and explore the town of Luynes in the morning, before a visit to the château of Villandry and its magnificent gardens.
CHAMPAGNE
Visit the cellars of Ruinart, eat at a 3-Michelin star restaurant, drive along the Route Touristique de Champagne and explore the historic center of Reims, only an hour from Paris. See my post for more details.
NORTHERN BURGUNDY
Rent a car and drive from Paris or take the TGV (high speed train) to Montbard.  Visit the charming towns of Semur-en-Auxois and Vezelay.  I highly recommend staying at the luxurious Château de Beauregard in Nan-Sous-Thil and spending a good amount of time just relaxing and exploring the grounds.  It's a magnificent château bed & breakfast.
SOUTHERN BURGUNDY (WINE TASTING)
Take the train to Beaune and visit the various wine tasting rooms in the city itself.  If you have a car, go further afield, visiting towns and wineries such as Puligny-Montrachet, Château de Meursault and Nuits-Saint-Georges.  Make appointments for wine tastings in advance whenever possible.  Visit the city of Dijon if time allows.
ALSACE
It's only 2h20 by train from Paris to Strasbourg.  Spend at least a day exploring Strasbourg (I recommend the Hotel Suisse), then rent a car and explore some of the Alsatian villages and other sites along the Alsatian Wine Route: Obernai, Mont Sainte Odile Convent, Mittelbergheim, Ribeauville, Riquevihr and Niedermorschwihr are some of my favorites.  Have dinner in Colmar and spend some time exploring that city of canals.
THE DORDOGNE
Take the train to Bordeaux (3h) and rent a car.  There are so many towns and castles worth visiting in the Dordogne, but here are the ones we visited (and in that order), none of which I would skip (but the asterisks represent my real favorites): Bergerac, Monpazier, the Château de Byron, Domme, Sarlat (a larger town, makes a good place to spend the night.  I recommend: La Villa des Consuls), Castelnaud, La Roque-Gageac*, Beynac*, Rocamadour*, Saint-Cirq Lapopie*.  We spent the second night in Bordeaux, which gave us time for wine tasting in St. Emilion on the third day before taking the train back to Paris.
ANNECY, CHAMONIX & GENEVA
Take the train (3h30) or fly in and out of Geneva.  Rent a car and spend some time and eat lunch in lovely Annecy, then continue on to Chamonix.  Ski (in winter), hike (in summer), visit the glacier or just relax and find some good fondue or raclette for dinner.  We stayed at Hôtel Le Morgane, which I would recommend (credit barillaro).  The next day, drive back to Geneva through the mountains and then the southern shore of Lake Geneva, stopping at the village of Sixt-Fer-à-Cheval and the spa town of Evian.
NICE, VILLEFRANCHE & THE CÔTE D'AZUR
Fly (1h) or take the train (6h) to Nice and take the local train only 5-10 minutes east to Villefranche.  Stay at the Welcome Hotel (in the center of the old town on the port) or the Hôtel Provençal (just a 3 or 4 minutes' walk from the old town and much more budget friendly) and try dinner at Au Claire Obscure (1 rue Obscure, Tel : 04 93 01 84 88) or L'Oursin Bleu on the port in the old town (11, Quai Amiral Courbet, Tel. 04 93 01 90 12).  Walk to and around the peninsula of St.-Jean Cap-Ferrat, following the trail along the water.  Pick as many of the nearby towns to visit as time allows (all accessible by bus and/or train): Eze Village, Menton, Saint Paul de Vence, Ventimiglia and Sanremo in Italy (don't miss eating at Camelot Osteria: Via Morardo, Tel. 01 84 59 14 45), and of course the cities of Nice (for Italian food, visit La Voglia in the old town) and Monte Carlo, Monaco.  If you enjoy hiking, stop at any tourist office for a free guide to 60+ hikes in the area.
PROVENCE: AIX, CASSIS, LE CASSELET & BANDOL
Take the train to Aix-en-Provence and stay at the charming and inexpensive La Petite Maison de Carla [unfortunately, this B&B has since closed].  Spend one day exploring Cassis and be sure to take a boat trip to see the calanques (cliffs).  Visit Bandol the next day for some solid beach time and a seafood lunch on the beach (stopping through picturesque Le Casselet village first).
PROVENCE: LES BAUX, ST. REMY, ARLES, THE CAMARGUE & THE LUBERON
Visit Les-Baux-de-Provence and the Roman ruins at Glanum just outside of St. Remy, then spend the night in St. Remy de Provence.  The next morning, drive to Arles to see the roman coliseum, then on to Les Saintes-Maries de la Mer and explore the Camargue with a jeep tour (2.5 hours, €33/person, camargue-safari.gallon@camargue.fr).  Spend your second night in the Luberon: we stayed in Gordes (perhaps my favorite village in all of France) and visited the Abbaye de Sénanque and the towns of Rousillon, Saint Saturnin les Apt (don't miss the ruins on the hill and take the long way back to town, over the dam), Cabrieres and Fontaine de Vaucluse.  If you can visit the Luberon around early May, you'll see beautiful fields of poppies everywhere.  Driving back to Avignon (where we took the TGV back to Paris), we stopped in Isle sur la Sorge for the market and the roman aqueduct of Pont du Gard.
SPAIN & PORTUGAL
MADRID & CUENCA
Fly in and out of Madrid and rent a car.  If time allows, spend a day exploring the mountains just outside the city (stopping in the towns of Rascafrías and Alameda).  The next day, drive about 2 hours to Cuenca, stopping in Pastrana, Castilla-La Mancha.  The Parador hotel in Cuenca, a 16th century converted monastery, is absolutely incredible and a good value for the money.  It's perched overlooking Cuenca's gorge opposite the famous casas colgadas (hanging houses).  In general, you can't go wrong with the Paradors.  The next day, visit the rock formations of the nearby Cuidad Encantada, and if time allows, make a detour to Consuegra, La Mancha, to see Don Quixote's famous windmills before heading back to Madrid.
PORTUGAL: THE ALGARVE & LISBON
Day 1: Fly into Lisbon and rent a car.  Lunch in Salema (Algarve), night in Sagres.
Day 2: Visit the lighthouse at Cabo de Sao Vicente and Amado beach.  Lunch at Praia do Castelejo.
Visit Lagos and the coast near Lagos (Ponte da Piedade).  Night in Albufeira.
Day 3: Excursion to Ayamonte, Spain, and Tavira, Portugal.  Back to Albufeira for the evening/night.
Day 4: Drive back to Lisbon (fly out or spend a few days there, including a day trip to Sintra).  Recommended hotels: Albergaria Senhora do Monte in Lisbon, perched above the city center, near the castle, or Quinta das Murtas if you are staying in Sintra.

NORTHERN PORTUGAL
Day 1: Fly into Lisbon and rent a car.  Spend the afternoon and night in Obidos.  I recommend Casa do Religio in the historic center with its beautiful rooms and fabulous terrace.
Day 2: Explore the Douro Valley and Porto.  I recommend staying at the Porto Pestano Hotel.
Day 3: Parque da Peneda-Geres with the night in Soajo.  Spend some time exploring the charming town of Soajo.  I recommend Casa do Adro with their warm welcome and homemade wine.
Day 4: Drive back to Lisbon, with an excursion to nearby Sintra.  Quinta das Murtas is highly recommended if you are staying in Sintra.  If staying in Lisbon, I recommend Albergaria Senhora do Monte, perched above the city center, near the castle.
Day 4 (option 2): Continue on to Santiago de Compostela (Galicia, Spain) and fly out of there.  San Francisco Hotel Monumento is a fantastic place to stay, a converted 13th century monastery just meters from the Cathedral of Santiago de Compostela.
BRITISH ISLES & IRELAND
SOUTH DOWNS WAY, ENGLAND
This makes a great day trip during a weekend to London.  Take the train from Victoria Station to Seaford, then hike along the coast along the South Downs Way, which hovers over the white cliffs.  Hike about 5 – 6 hours to Eastbourne and take the train back to London from there.
MT. SNOWDON, WALES
Fly into Liverpool (Easyjet flies direct from Paris) and rent a car or rent a car and drive from London.  We arrived in Liverpool late and stayed at a fantastic boutique hotel: 62 Castle Street Boutique Hotel.  Explore the Welch countryside and towns such as Betws-y-Coed and hike to the top of Mt. Snowdon.  The round trip hike, depending on your route, will take 3-5 hours).  We took the Watkin Path, which is supposed to be the hardest and longest route (3.5 miles), which starts from the parking area just past Llyn Gwnant.
SOUTHERN WALES
Fly (Easyjet) into Bristol and rent a car.  The Grand is an excellent and reasonably priced hotel if you stay the first and/or last night in Bristol.  Visit the ruins of the famous Tintern Abbey then follow the southern coast of Wales with visits to towns such as Laugharne and Tenby.  At the westernmost tip of Wales is the magnificent St. David's Cathedral and the stunning Pembrokeshire Coast Path for some unforgettable hiking.  Drive back to Bristol on the inland route, stopping in Brecon Beacons National Park and at Carreg Cennen Castle.
DUBLIN & WICKLOW COUNTY, IRELAND
Fly into Dublin, spend a day exploring the city.  Then rent a car for the second day and explore the hills of Wicklow County: hike around Glendalough, have lunch and spend some time shopping and exploring the grounds at the PowersCourt estate, hike the Cliff Walk from Bray to Greystones or take a walk along the beach at Brittas Bay.
THE BURREN & CONNEMARA, WESTERN IRELAND
Fly into Shannon Airport (usually quite cheap on Ryanair from Paris-Beauvais) and spend a day exploring the southern part of the Burren and its numerous archeological sites.  Stay in Ballyvaughn (I recommend the Cappabhaile House Bed & Breakfast—and save lots of room for the breakfast!).  The next day, head towards Connemara, stopping at Kilfenora Abbey, the Cliffs of Moher and the northern coastline of the Burren, with its unique rock formations.  If you're looking for some evening entertainment, spend the night in Galway.  Or for a wonderful countryside escape, I highly recommend the Railway Lodge in Oughterard (about a 30 minute drive northwest of Galway).  Spend the next day driving in a loop around Connemara, stopping at Kylemore Abbey and Roundstone.  Be sure to spend some time in Oughterard itself, visiting Aughnanure Castle and hiking a segment of the Western Way.  Drive into Galway for dinner one night: take the inland route, stopping at Spiddal and the beach in Center Spiddal to catch the sunset over Galway Bay.  I also highly recommend dinner at O'Grady's on the Pier in Spiddal.  Drive back to Shannon via Lake Corrib, the Abbey ruins and Ashford Castle (there's a nice footpath between the two) in Cong, County Mayo, the church ruins near Corofin, County Clare, and Quin Abbey, just outside Ennis.
NORTHERN IRELAND AND DONNEGAL
Fly into Belfast, explore the city, then spend the night on the coast just north of the city at Ballygally Castle.  Follow the coast north to Giant's Causeway and spend some time walking around the rock formations.  Continue hugging the coast, stopping at various castle ruins and seaside towns.  Spend the night in or around Derry, then drive up to Malinn Head, the northernmost point of Ireland, in Donnegal.  From there, it's only a 2-3 hours' drive straight back to Belfast.
ITALY
TORINO, TRUFFLES IN THE LANGHE & THE AOSTA VALLEY
I did this trip as a long weekend, but you could also split the trip into two shorter weekends, which could make more sense as it's best to visit the Langhe region (near Alba) around early November for white truffle season, but the Aosta Valley can be a bit bleak in November (after hiking season but too early for ski season).  Fly into Torino and drive south, visiting the town and truffle market of Alba.  I recommend staying in the town of Monforte d'Alba, so you can dine at Felicin and experience the amazing truffles (a splurge at about €45 per serving but you must try them once!)  Felicin also has a guesthouse and apartments that rent by the night, which are modern and very comfortable.  The next day visit the charming town of Barolo for wine tasting and more truffles.  For a fancier lunch, but an experience (food and setting) you will never forget, go to Locanda nel Borgo Antico.  Be sure to reserve ahead.  If you have more time in the Langhe, a friend recommends checking out these towns as well: Cherasco, La Morra, Pollenzoand Guinzane Cavour.  Then if making a long weekend of it, drive north to Courmayeur, at the foot of Mt. Blanc.  I stayed and dined at Hotel Dolonne in the hamlet of Dolonne, a quick walk from Courmayeur.  Spend some time exploring by car: head for the "Col du Petit-Saint-Bernard" mountain pass and visit the villages along the way.
FLORENCE & TUSCANY
Using Florence as a base, take side trips to Siena, Assisi, Greve (Chianti) and Sangimigniano.  When in Florence, be sure to hike or drive up to Piazzallo Michelangelo for the view overlooking the city, eat at what's perhaps my favorite restaurant anywhere, Il Latini, and visit the nearby hamlet of Fiesole.  Montepulciano and Cortona are also worthwhile excursions (see my itinerary posted above on Le Marche).
AUSTRIA, GERMANY & SWITZERLAND
INNSBRUCK & VIENNA
Plan to fly into Innsbruck and out of Vienna.  I was extremely happy with the Best Western Hotel Goldener Adler in Innsbruck.  After a day in Innsbruck rent a car and explore the Stubai Valley, then take either the northern route (via Salzburg and the Lakes District) or the southern route (dipping into Italy or the Julian Alps) to Vienna.  For a central and reasonably priced hotel with large rooms, try Aviano Boutique Hotel.  Explore Vienna and if times allows, take a day trip to Melk Abbey.
BAVARIA, GERMANY
Fly into Munich and be sure to spend a day or two in Munich upon arrival or before leaving.  (I recommend Hotel Herzog Wilhelm).  Then visit Oberammergau, then stay in Hohenschwangau (I recommend Hotel Müller Hohenschwangau).  Visit the Neuschwanstein Castle (the real-life inspiration for Cinderella's Disney castle) and be sure to walk over the footbridge behind the castle and follow the trail up to look back down at the castle.  You could continue on for a whole day hike.
BERLIN
Lufthansa and several other airlines have frequent flights from Paris to Berlin.  The Meliã Berlin at Friedrichstraße, 103 in the former East Berlin makes for an excellent base.  We did the Famous Walk, a walking tour by Insider Tours that hits all the main sites.  (There's an East Berlin and a West Berlin meeting place but it's really the same tour!)  We would have liked to do more of the themed tours but the schedules didn't allow.
SWITZERLAND: ZURICH, INTERLAKEN & GRUYERES


This is a variation on the longer Switzerland itinerary I posted above.  On this trip, I flew into Zurich and out of Geneva, but instead of visiting Zermatt, we spent two days and two nights hiking in the Interlaken area.  We stayed in the fairy tale village of Lauterbrunnen at the Valley Hostel.  It's cheaper than a normal hotel (quite reasonable for Switzerland and we had to share a bathroom but we had a fabulous private triple room.  I would definitely stay there again.  The first day (with really only a half day), we hiked to Murren and back.  The second day we took the train to Wengen and hiked towards the famous Jungfrau Mountain then descended to Grindewald, from where we caught a train back to Lauterbrunnen.  Be sure to make the side-trip to the magical town of Gruyères on the way back to Geneva.
SCANDINAVIA
COPENHAGEN, DENMARK
Fly into Copenhagen and explore the city by foot and by canal boat.  I highly recommend the Hotel Fox.  It's central and not too pricey yet it boasts a very artistic touch: each room is decorated differently by one of 21 international artists.
STOCKHOLM & THE ARCHIPELAGO, SWEDEN
Fly into Stockholm and spend a couple of days exploring this marvelous capital city: the old center of Gamla Stan, Skeppsholmen, the port, Skanset (the Open Air Museum), Djurgarden (park).  We had a tiny, windowless economy room at the Hotel C, but it was much cheaper than any of the alternatives, it's right by the train station and a 5-minute walk to Gamla Stan (not to mention the home of the famous Ice Bar, where the whole bar, seats, glasses—everything—is made of ice).  From downtown Stockholm, take a ferry out to one of the many islands in the archipelago for the day or for a night or two.  We stayed on the very small and quiet island of Grinda at the wonderfully cozy Grinda Wärdshus guesthouse and enjoyed exploring the island and reading by the fire.