Frequently Asked Questions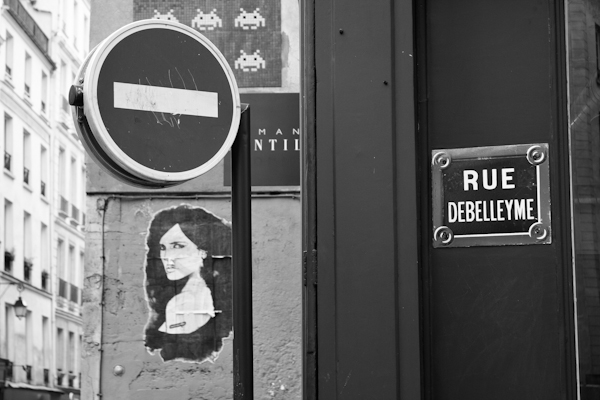 How far is your apartment from the center of Paris?
I get this question frequently and never know quite how to respond. What do you mean by the center of Paris? The Marais is arguably the center of Paris, in terms of shopping, restaurants and culture. My apartment is just 3 minutes by foot from Saint-Paul on Metro Line 1, the main line that runs from East to West. Technically, Notre Dame is Kilometer Zero in Paris and in France and is 14 minutes by foot from my apartment (according to Google Maps), the Place des Vosges is 9 minutes by foot, and the Louvre is 25 minutes by foot.
How do I get from the airport to your apartment?
Please see my blog post on this topic for all the options. We also offer to arrange car service from/to the airport with our recommended driver, Kim. It's a good option if you are not already familiar with the city.
Is there an elevator?
No. My apartment is on the 2nd floor (which means the 3rd floor by U.S. standards) — 2 flights up, and the stairs are narrow and steep. For guests who may have limited mobility, please also note that the queen bed is higher than a normal bed–step stools are provided. The bed is built-in and you can only get in and out from one side or the foot of the bed.
Are linens and towels included?
Yes. With the exception of toiletries, the apartment comes with everything you would expect to find in a hotel (and much more!)
Are there adapters/converters in the apartment?
We do have ADAPTERS (i.e. from US plugs to EU plugs) – 1 or 2 lying around plus a power strip by the desk that takes either plug. But I do NOT have a CONVERTER (i.e. to convert 120 volts to 240 volts) for the simple reason that the cheaper ones don't work and even the more expensive ones aren't 100% trustworthy and I think it's better to do without those appliances if you can. Electronics such as laptops, iphones, ipads, camera battery chargers (anything with a 120/240v label) will work with just an adapter, no converter. But anything labeled just 120v (usually we're talking hair dryers, curling irons) will not work in Europe without a converter. There is a hair dryer in the apartment, so no need to bring one.
Is the apartment air conditioned?
It is now! We are one of the only apartments in Paris to have A/C. It's very uncommon outside hotels. It's rarely needed and just not part of the culture to have it. But I know many Americans especially prefer A/C so I provide that option in addition to a couple of fans. The downside? The A/C unit is big and bulky and requires a tube sticking out the window. It's ugly. But that's the way A/C units are designed in France–chalk it up to a cultural experience!
See here (scroll about 1/2 way down the page) for a list of other amenities/appliances.
Is the apartment heated?
Yes, of course! There is electric heat and you can control the level of the radiators. I have never had any complaints of being too cold in the apartment. And before you ask, yes, of course there is modern plumbing as well.
We are taking an overnight flight. Can we check in early?
I will make every effort to let you check in early if the apartment is not occupied the night before your arrival–generally I cannot confirm whether or not this will be possible until a few days before. Please note that check-in time is generally between 3PM and 6PM. Our greeters are not on call 24/7 (except for emergencies) so you will have to pay them (directly) an additional fee for early or late check-in.
If the apartment is booked the night before, there is a luggage storage option in the neighborhood and I will give you the details on that. If it's just a few hours you are looking to kill, I have a suggested café nearby, or you could book a Thai massage at the wonderful massage parlor right across the street.
We will have several large suitcases with us, will there be room?
The apartment has a closet and a number of shelves to unpack when you arrive, as well as two antique brass luggage racks. But due to the stairs to access the apartment and the somewhat limited space inside, I do encourage you to pack light if at all possible!
How do we get into the apartment when we arrive?
One of our wonderful greeters will meet you at the apartment, give you keys, show you around and answer any questions about the apartment and the neighborhood you may have. They are great resources for learning about the latest goings on in Paris, restaurant recommendations, etc.!
Can we check out late?
If no one is checking in that evening, generally yes. But again, we cannot confirm in advance.
Can you send me your BEST price for these dates?
I list the prices here and out of fairness to all my guests, I do not generally negotiate prices. That being said, I will sometimes offer last minutes discounts, so feel free to ask if you are looking to book just a week or two out.
What are my payment options?
I will send all the payment options with the rental agreement, but the short version is that I accept both U.S. dollars and euros, check or Paypal.
I missed the House Hunters International episode. How can I view it?
You can see the episode here: https://vimeo.com/76100051 (password: parisweekender). I also suggest looking at this fantastic short video one of my guests made of Paris and with some clips of my apartment as well: http://vimeo.com/96430220.
Why should I stay at an apartment and not a hotel? Why should I stay at your apartment specifically? Who are you and why should we trust you?
See more about me here and the answers to the other above questions here!
How do I reserve?
To reserve or if you have further questions, please contact me at parisweekender@gmail.com!