Where should I go for a day trip from the city? Check out these itineraries for some of my favorite half-day and one-day excursions:
o    Versailles—It's best to visit this famous château built by Louis XIV in nicer weather as the gardens are a highlight.  Versailles makes for an easy day trip, but beware of the hoards of tourists.  Avoid lines by booking online and printing out your tickets at home.  See also my post on the Fountains Night Show in the Versailles gardens.
Versailles
o    Giverny—Monet's own garden and the inspiration behind a number of his impressionist paintings.  Take the train from Gare St. Lazare to Vernon (Ticket price €12.10, 45 minutes) and then take a bus or taxi to Giverny or better yet, rent bikes from the shop right outside the station in Vernon.  It's about a 4-5 km ride to Giverny on a very picturesque path.  If you have extra time, you can explore the surrounding areas on the bike.  In particular, there are some nice trails along the Seine (which runs through Vernon).  Makes for an easy day trip.  You can also purchase your tickets online in advance. See my post for more details.
Giverny
o    Fontainebleau–A visit to the château and gardens is also an easy day trip from Paris.  Take a train from Gare de Lyon towards either Montargis Sens or Montereau, get off at the Fontainebleau-Avon station, then take the "Ligne A" bus in the direction of Les Lilas, getting out at the "Château" stop.  All in all it's about an hour from Paris.  The Forest of of Fontainebleau and the towns of Milly-la-Forêt and Barbizon are also worth a visit (though more easily accessible with a car).  The forest has great hiking and biking trails.  One of my favorites is the Circuit des 25 bosses, or Loop of the 25 humps, which is about as close as you'll get to rigorous hiking in the Paris region.  See also my post on the Fontainebleau-Barbizon bike/hiking trail.
The Forest of Fontainebleau and an Ivy-Swathed House in Barbizon
o    Chantilly—visit the château, explore the forest or just picnic and relax on the large lawn facing the château.  Chantilly is only about 45 minutes from Paris and accessible by car, main train lines or local train (RER).  Click here for directions.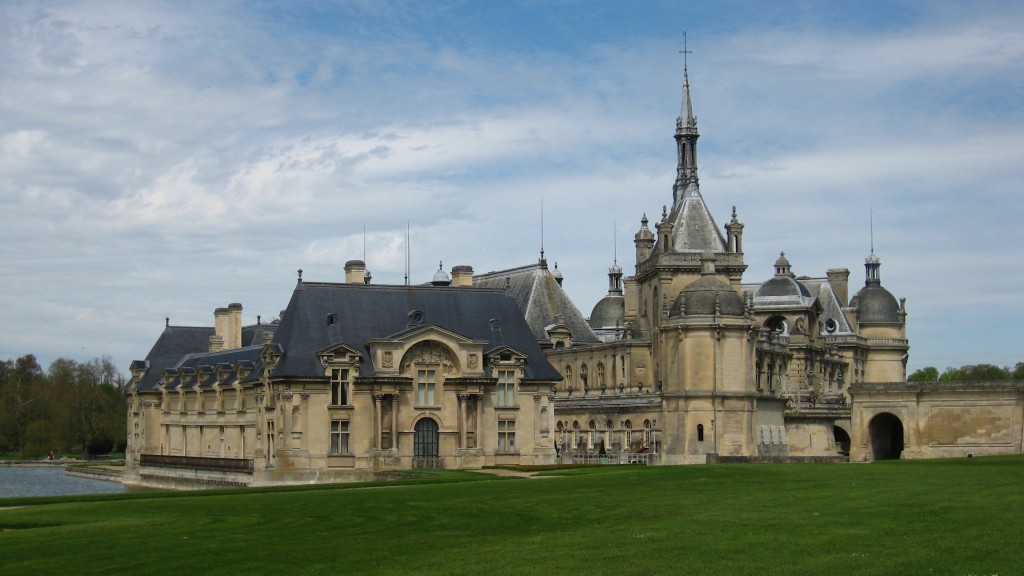 Chantilly
o     L'Île des Impressionistes—For an easy day trip not far from Paris, visit this island of the Seine and the surrounding towns of Chatou, Bougival and Croissy for riverside walks, parks and pleasant suburban towns.  See my post for more details.
Chatou & Croissy
o    La Ferté-Milon is a quiet town not far from Paris with ruins of a castle. An easy escape to the countryside if you have a car or by SNCF train (about 1 hour, departures from Gare de l'Est every hour).  Click here for SNCF schedules. You can also hike along the Canal de l'Ourcq in either directions from La Ferté-Milon (credit barillaro). See my post for more details.
o    Provins—a medieval town that is listed as a UNESCO World Heritage Site.  Provins as about an hour from Paris.  Click here for directions.
La Ferté Milon & Provins
o   Parc naturel régional de la Haute Vallée de Chevreuse—A great hiking spot only about 50 minutes and under €10 round-trip from Châtelet on the RER B (commuter rail).  See my post for more details.
Haute Vallée de Chevreuse
o    Auvers-sur-Oise (former home and grave site of Vincent Van Gogh) and the Château de Méry in Méry-sur-Oise, located about 30 kilometers or 45 minutes north of Paris on the SNCF (local train) in the Parc Vexin for an easy excursion from Paris, charming villages and riverside and forest hiking. See my post for more details.
 Auvers-sur-Oise
o    L'Isle Adam makes an easy day trip from Paris (1 hour by train) and can also be combined with visits to nearby Auvers-sur-Oise and Château de Méry. An ideal place to hike along the Oise River or just relax in a park. See my post for more details.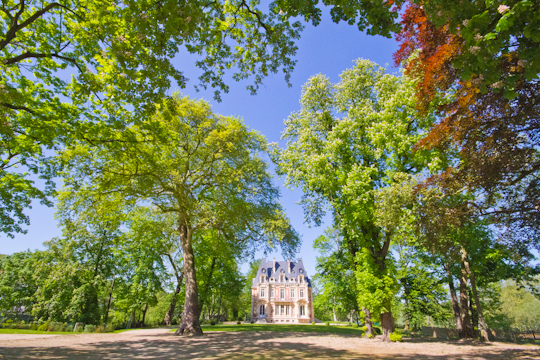 The Château de Conti, l'Isle Adam
o    Luzarches, Seugy, Viarmes and Belloy-en-France for small towns, fields and forests an hour from Paris in the Val d'Oise region.  See my post for more details.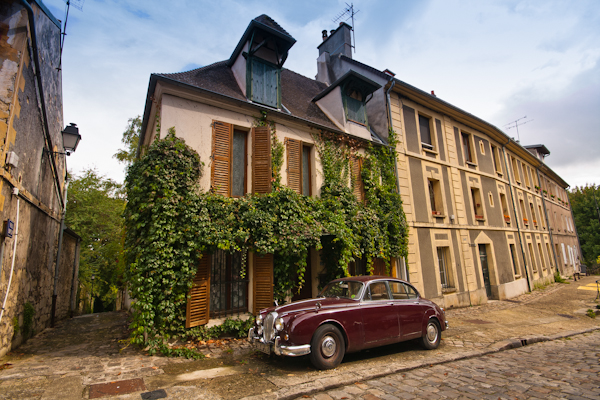 Backstreets of Luzarches  
o   Compiègne and the Armistice Museum: About a 35 minutes' drive north of CDG Airport or a 40 minutes' train ride from Gare du Nord lies Compiègne, the site of the Armistice between Germany and the Allies that took effect at 11:00am on November 11, 1918 and ended World War I.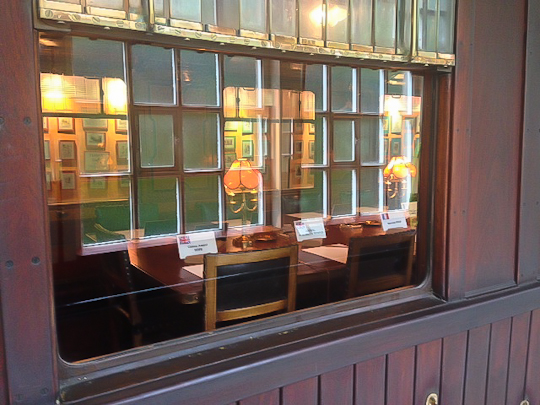 Train car where the Armistice was signed
o   Champagne—about an hour or hour and a half from Paris. See my post on A Weekend in Champagne. O Château also runs day tours to Champagne (8am-7:30pm) if you prefer to focus on the bubbles and not on the road!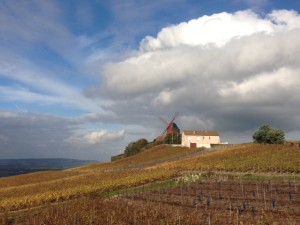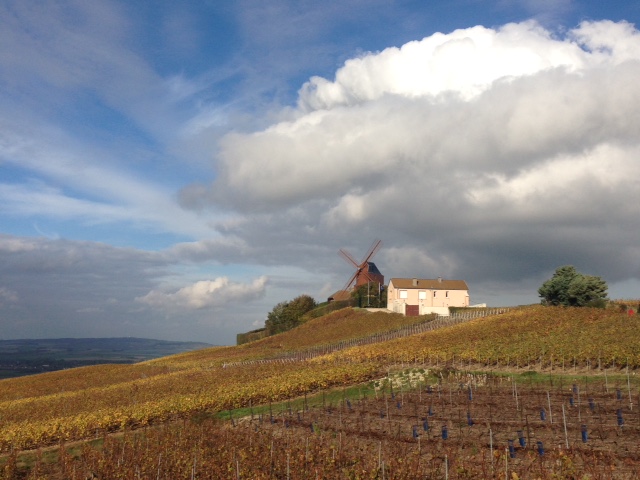 Champagne
o    Euro Disney ("Disneyland Paris") and Walt Disney Studios Park —Be sure to purchase tickets online in advance and pick up "Fastpass" tickets for entrance via the "Fast Track" line at each ride to save time and avoid long lines.  See my post for further details.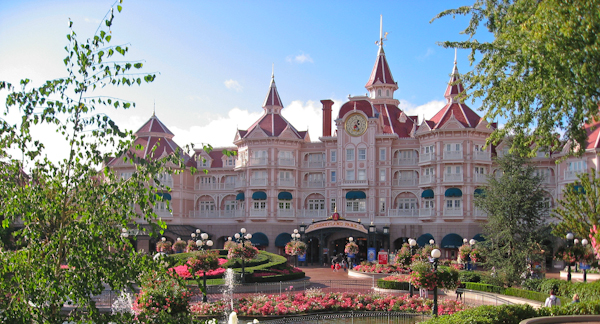 The Disneyland Hotel
o    Cycling and beach time in Champagne-Ardenne by the Lac d'Orient.  See my post for details.
Lac D'Orient
o    Loire Valley—While a full weekend would be preferable for a visit to the châteaux of the Loire (see my three itineraries under Weekend Itineraries), the start of the Loire Valley is only a little over an hour from Paris (with Chambord about 1 1/2 from Paris), so with limited time, it can make for a worthwhile day trip.  To go further into the Loire Valley, you could save some time by taking the high speed train to Tours and renting a car there.  Chenonceau, Chambord, and Villandry are some of my favorite châteaux.  Amboise is a beautiful town to visit, as well as smaller villages such as Lavardin and Crissay-sur-Manse.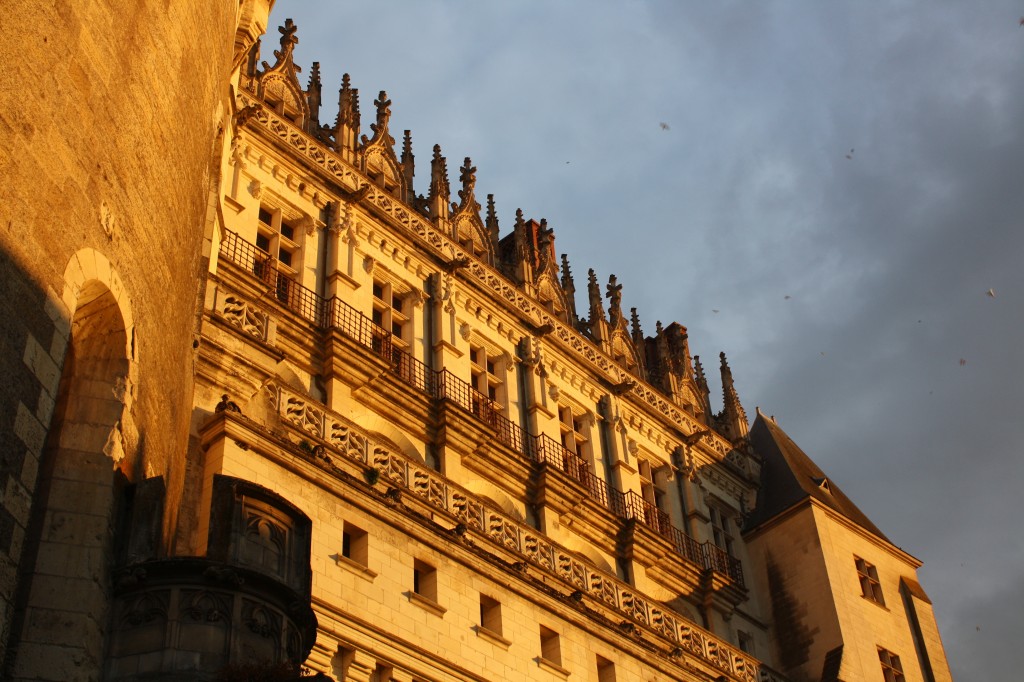 Château of Amboise, Loire Valley
o    Strasbourg is only 2h20 by high speed train now so while a longer trip would be preferable to explore the surrounding villages, it's certainly doable as a long day trip.  It's a beautiful city, a far cry from Parisian architecture and cuisine.  Great to visit in the spring or summer, or if you dare to go in colder weather, I highly recommend going for the famous Christmas market.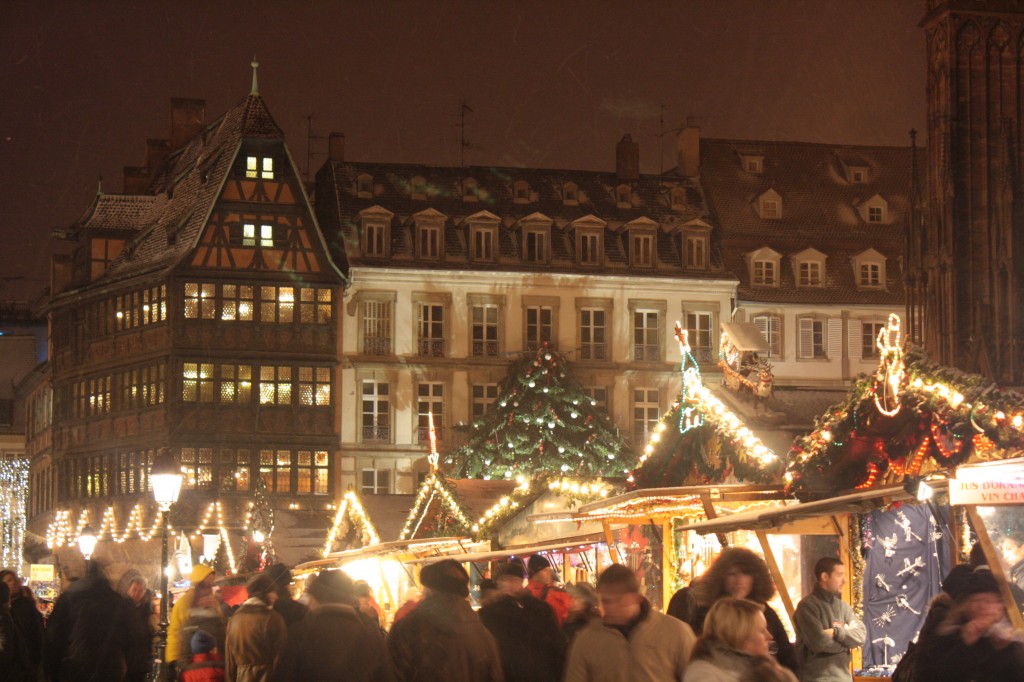 Strasbourg during the Christmas Market
o    London is not a recommended day trip for those on a budget, but it's only 2h15 from Gare du Nord to King's Cross-St. Pancreas so in terms of timing a day trip is doable.  Don't forget your passport!
o    Brussels—Brussels is only 1h20 from Gare du Nord on the Thalys.  For a longer day trip or weekend trip, go the extra 1h30 or so past Brussels to the beautiful small city of Bruges.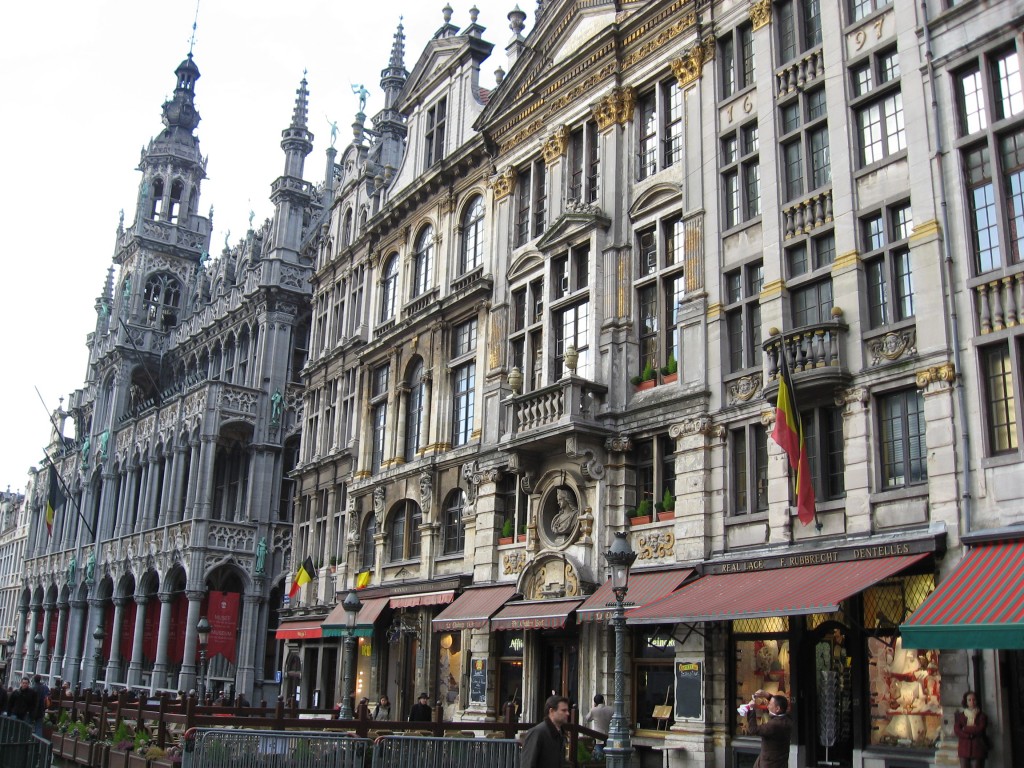 Brussels
o    Honfleur—Honfleur, near the coast in Normandy, is about a 2 hour drive (without traffic–try to avoid peak hours!) and a very cute town with a harbor and a bunch of cute shops and restaurants.  A bit further are the D-Day beaches (west of Honfleur) and the rock formations of Etretat (north of Honfleur).  There are also some beautiful and less traveled parts of inland Normandy, not too far from Paris.  If driving to Honfleur and time allows (or as a separate day trip), visit the picturesque villages of La Roche-Guyon and its castle and Le Bec-Hellouin.
Honfleur & Etretat
For more ideas, pick up a copy of Annabel Simms' guide, An Hour From Paris!