This is the second post in my series on Buying Property in Paris. You may want to read about my thoughts and experiences on pre-search preparations before reading this post. These are just my personal experiences with the property market in Paris this year. But my hope is that by sharing some of my observations and tips, focusing in particular on differences between my property purchase experiences in France versus the U.S., I will help you decide if buying is the right choice for you, and if so, help you prepare a bit for the process.
For further details on purchasing property in France, I recommend visiting the Adrian Leeds Group site and also the AngloInfo France site.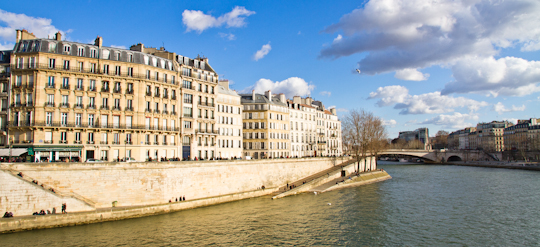 Apartment Criteria
As I touched on in the first post of this series, you need to strike a balance between determining specific criteria for your apartment search and staying flexible and open to different possibilities.
The best approach? Write it down. Make a list of the deal-breakers and also your "wish list" (preferences but that are negotiable) so you can share it with your agent, or just for you, so you don't forget the important details during a short visit to the property.
This was my list, to give you an example:
Good rental potential (non-negotiable):

Views (negotiable)
Balcony or terrace (a long shot, negotiable)
Lots of light (somewhat negotiable)
Elevator or 1st/2nd floor if walk-up (non-negotiable)
Decent building (non-negotiable)
Not too far from a metro (non-negotiable)
No obvious indication of troublesome neighbors (non-negotiable)

1 bedroom (non-negotiable) – preferably 35 – 45 m2
Neighborhoods (non-negotiable): 1st or 2nd (Palais Royal, Place des Victoires, Vendôme is preferable), 6th, 4th, 5th or 7th (if near 6th), lower 3rd
Fine if it needs to be fully renovated (ideal if priced accordingly!)
Not sold occupied (non-negotiable)
Good layout (or possibility of renovating for good use of space) (non-negotiable)
For me, everything else (except a gut instinct that I LOVE the place) was negotiable. But maybe you care what kind of heat the apartment has? Whether there is a chimney? Multiple bathrooms? Give it some thought and write it all down. Again, it is important to decide in advance which points are negotiable and which are not.
The Logistics of the Search
As I hired the Adrian Leeds Group to conduct my apartment search for me, I am not prepared to dive into the details of looking on your own here. But there are some points that apply whether you are looking on your own or with help:
Act fast. I cannot emphasize this enough. As in any city, the good ones go fast.
Be flexible. In the U.S., we tend to have an attitude that the person selling something should work around the potential buyer. Not here. Take the earliest appointment you are offered. Push (nicely) the agent or seller to show you the place even earlier, to be sure you are among the first, but do not be overly demanding when it comes to scheduling the visit – you may have to sneak out of the office when it's convenient for them.
Have everything in order before you look. Be sure you have already spoken with your bank. If a seller is tempted to accept your offer, he or she may ask for a pre-approval letter from your bank relatively immediately.
Ask for help. Even if you go it alone, ask a friend to join you on your visits when possible. It's always good to have a second set of eyes and ears and helpful to have someone along who may not have his or her heart in it as much as you do. And you double your chances of asking the right questions. Pick someone who will be brutally honest.
Visit more than once. Do not be afraid to visit the apartment a second time before making an offer (though ask the agent if anyone else is scheduled to visit, to know how fast you must act). Asking to visit again may just show the seller that you are a more serious buyer. I went back again the very next day after my first visit, and with an interior designer and her technician, to find out if my proposed renovations would even be feasible. Don't assume what you want to do will be possible without an expert opinion. At the very least, ask the seller or the seller's agent which are supporting walls and about any restrictions he or she knows about in the syndique (condo association) bylaws. You may also want to consider visiting at a different time of the day, to check for noise levels and to see how much light the apartment gets. I have some friends who go as far as to speak with neighbors, in particular the upstairs neighbors to see if there is a history of leaks!
Know the market. It is rare that central Paris apartments go for less than the asking price, but it does happen. Do some research on the trends in the neighborhood you are looking to buy in before you make your offer so you are taken seriously but you do not overpay. Just a hint – square meters is pretty much everything here. Of course renovations, the state of the building, whether there is an elevator and whether there is a balcony or terrace will come into play, but perhaps not as much as they would in the U.S.
Offer Letter. When you are ready to make an offer, you will be asked to submit an offer letter and you will give the seller a deadline in this letter for accepting your offer (48 hours is typical). Keep in mind that acceptance of your offer (signing and returning the letter) is non-binding. It does give you room to pressure the seller into selling on moral grounds (and vice versa), but only the compromis de vente (purchase agreement) is binding. But more on that in the next post….
***
Have you purchased property in Paris? Or have you started looking? What other tips do you have for those thinking in the process of searching?