This week's challenge is to try a new boulangerie and launch your search for the best baguettes and croissants in Paris!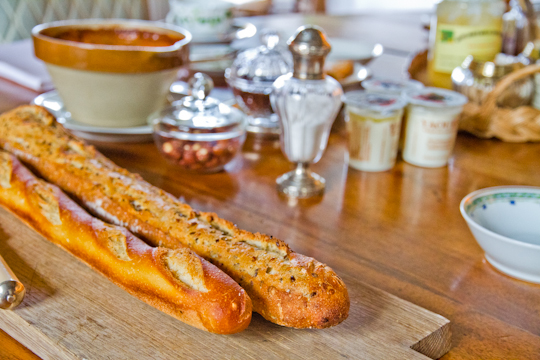 There are so many good bakeries out there… how do you really know which is the best? Or is the important thing to find a good one close to home where the people know you?
For some ideas, read My Paris Notebook's post on Paris's best baguette of 2011, Paris by Mouth's post on the best baguette of 2012, or About.com's Top 10 list. You may also want to check out David Lebovitz's "Favorite Off-The-Beaten-Path Bakery" or Fodor's guide on how to spot the best of the best.
***
Which is your favorite boulangerie in Paris? And which is your favorite treat to order there? I'd be especially grateful to hear candidates for the best boulangerie in the Marais, my soon-to-be new neighborhood!