Growing up and learning about France through French class and a couple of tourist ventures, I always associated the croque monsieur, France's answer to a ham and cheese sandwich, with the core of French culture. This was the quintessential French food. I don't even like ham, and yet I loved croque monsieurs.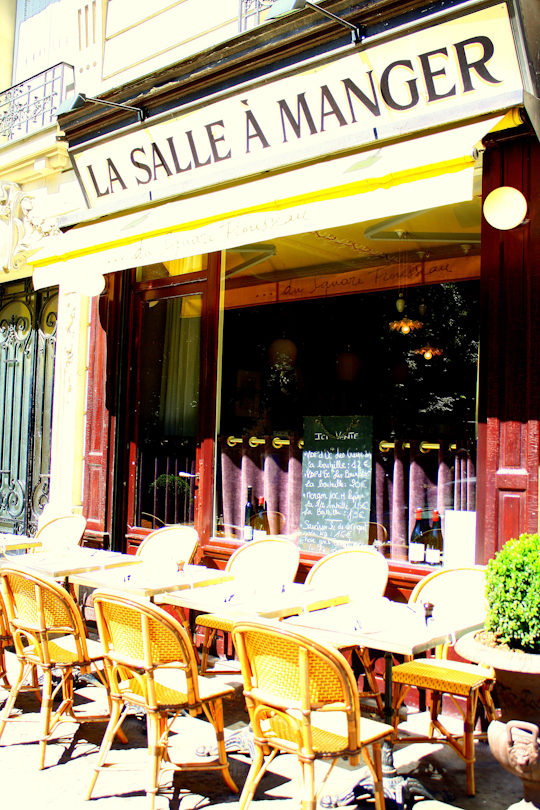 No croque monsieurs at this 12th arrondissement bistro

When I first arrived in France in 2007, I ate a lot of croque monsieurs. And I very quickly became sick of them. For one thing, they are quite heavy and not exactly diététique. But they also are often soggy or too creamy or just plain disgusting. The only problem is that there was often nothing else on these brasserie menus that caught my eye.
It was not long after my disillusion with the croque monsieur that someone passed along some curious advice: "If a restaurant in Paris puts a croque monsieur on the menu, it's not a decent restaurant. That being said, that croque monsieur is probably the best thing on the menu."
If I had realized at the time just how insightful this was, I might have remembered who told me this. I don't. But how true, how true. There are of course exceptions (French restaurants in New York being the #1 exception). But it's not a bad general rule to live by when in France: avoid any restaurant that serves croque monsieurs but order the croque monsieur if it's on the menu. I usually even take it one step further: as a general rule, I avoid brasseries (essentially, traditional brewpubs packed with with wicker chairs) and tend only to visit bistrots (small, neighborhood restaurants with homestyle cooking).
What do you think? Should a croque monsieur be an instant red flag, a warning that this is an overpriced tourist trap? Or do croque monsieurs really merit a place of honor in French cuisine?