When you are craving a bit of French comfort food, nothing beats boeuf bourgignon. I found a fantastic slow cooker recipe for the dish in Lynn Alley's The Gourmet Slow Cooker: Simple and Sophisticated Meals from Around the World. In all my years in France, I never had beef burgundy as flavorful and tender as the beef burgundy I make with Lynn's recipe.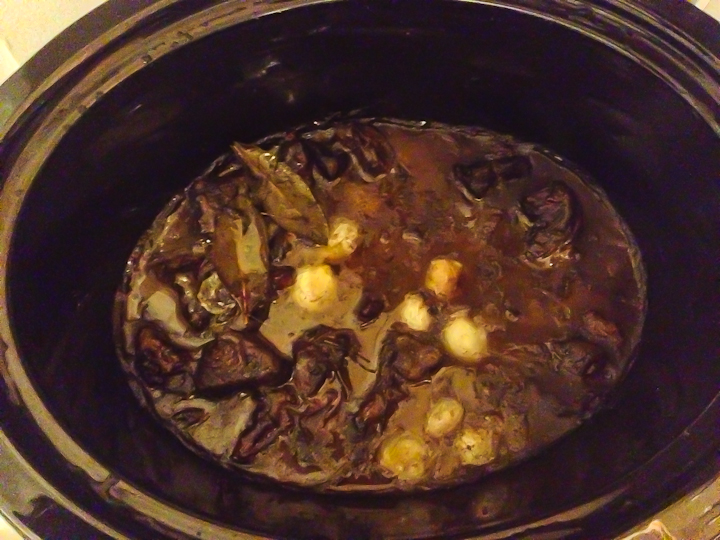 I do have one little trick, however. Logically, beef burgundy should be made with Burgundy wine. Lynn's recipe calls for 2 cups of a full-bodied red wine, like a pinot noir or a Beaujolais. Pinot noir and Beaujolais, full bodied?? I don't think so. Instead, use a Burgundy or a Côtes du Rhône. The last time I made the dish, I actually used a Sicilian Nero d'Avola and the results were delicious.
Do you have a favorite recipe for this famous French dish?