Any expat who spends enough time in France will little by little start appropriating some of the French mannerisms, mentalities and phrases–even when speaking in English! At last, author Shari Leslie Segall has addressed the question of when have you traveled so far down that road that you are now effectively French? "How do you know when you've arrived?"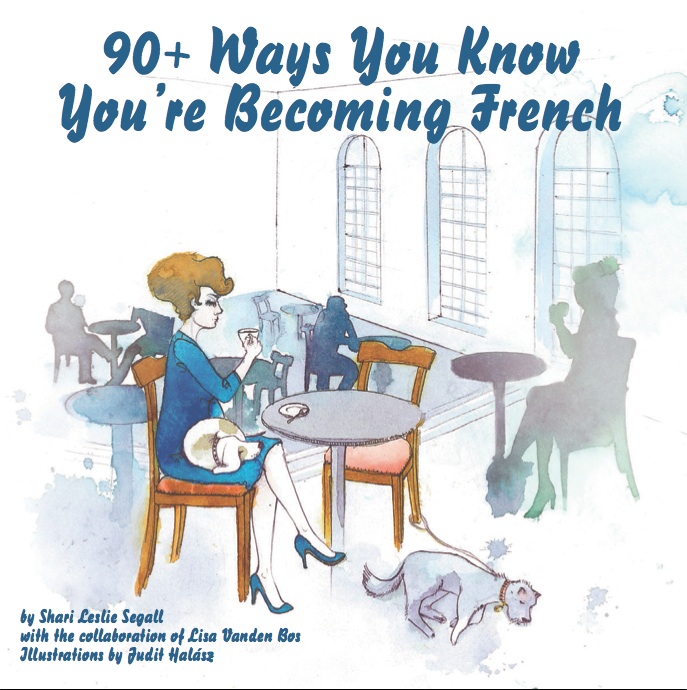 Shari Leslie Segall teamed up with Lisa Vanden Bos, and artist Judit Halasz for watercolor illustrations and thought up more than 90 ways you know when you have become French. For example:
finding nothing wrong with saying, in English, "I'm going to close the light," "I have to get down from the bus at the next stop," "I am here since three years"…
no longer ordering coffee with the main course (as opposed to with – or after – dessert)…
no longer thinking – let alone complaining – about how small the closets are…
I truly enjoyed reading this little book. So many of the points rang true for me, and I guarantee that the expats among you will agree!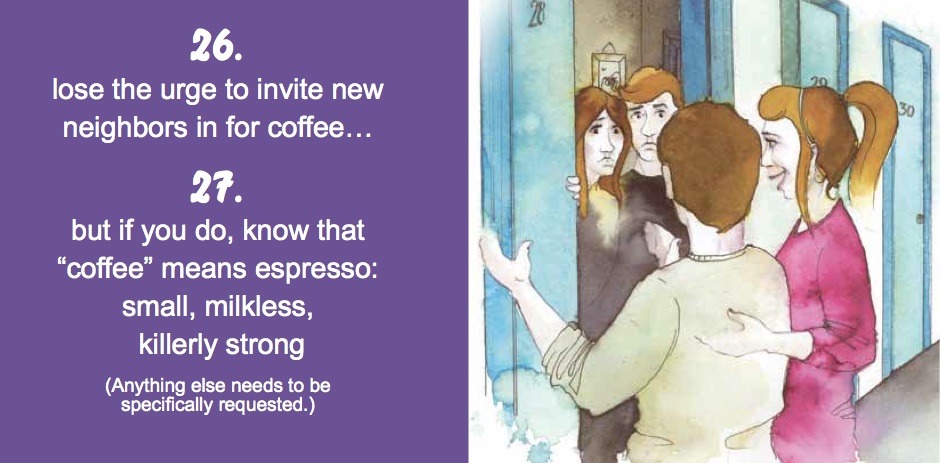 The book is also online available for just 12 euros online or at various shops around Paris:
Thanksgiving Grocery (20 rue St Paul, 75004)
Brentano's (37 av de l'Opéra, 75002)
Style Pixie Salon (2 rue Edouard Vasseur, Ivry sur Seine)
Librairie Eyrolles (61 bd Saint-Germain, 75005)
Passion France (42 Avenue de la Grande Armée, 75017)
Papeterie Librairie de l'Ecole Militaire (41, ave de la Motte Picquet – 75007)
Librairie Papeterie du Champs de Mars (28, avenue de Tourville – 75007)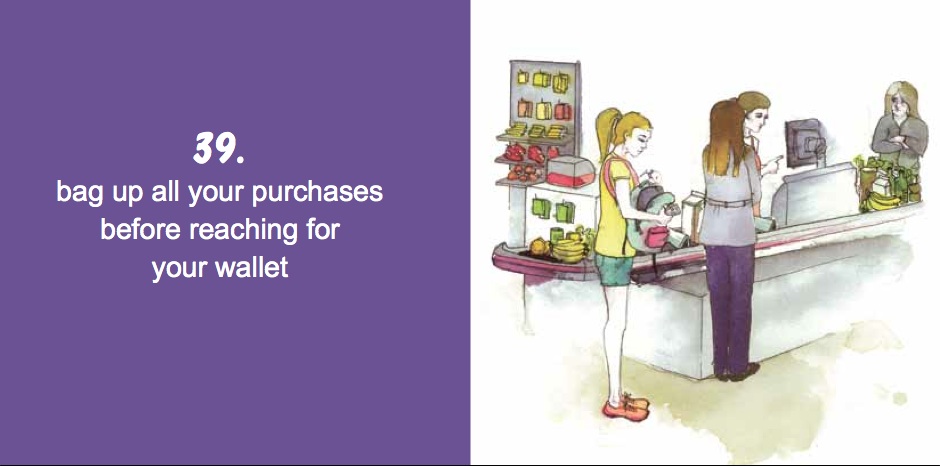 Here is a bit more about the authors:
Shari Leslie Segall, in Paris since 1985 and author of France-themed books and articles, teaches English and cross-cultural communication at the prestigious Institut des Etudes Politiques (Sciences Po) and at the French Military Academy. She is the founding director of Foreign Affairs, which provides linguistic and cross-cultural training and creates English-language documents for executives.
Lisa Vanden Bos, originally from the U.S.A. and in Paris since 1989, is co-owner of FUSAC, the website magazine (www.fusac.fr) for English speakers in Paris. She has created two volumes of the Speak Easy Book of French and English idiomatic expressions. Lisa never tires of exploring Paris, France and French language and culture.
Judit Halász, the illustrator, is a Hungarian designer who loves France. Having studied graphic and packaging design, fashion design and furniture design at the University of West Hungary and at Seinäjoki University in Finland, she has a Master's Degree in industrial design. Judit created the HJ group, whose creations are featured at trade fairs. She loves to paint. This was her first book-illustration assignment and she is tickled pink.