Last week, the kindle version of Tom Reeves' Dining Out in Paris became available on Amazon. I read it on my last train ride from Brittany back to Paris–it's quite a quick read.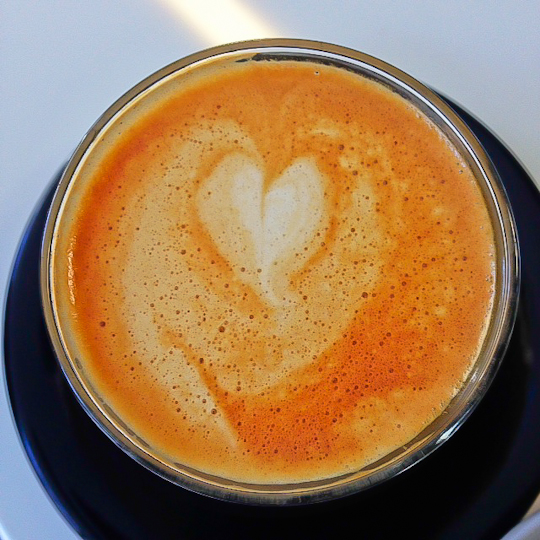 Tom starts off by saying that those who think you can't get a bad meal in Paris are wrong. His book pretty much won me over right there, because I whole heartedly agree. Dining in Paris and doing it right is skill that does not come automatically. You need to do some homework and some strategizing. I was happy to see that someone finally wrote on the "how" of dining in Paris and not just the "where".
Tom talks about options for eating well in Paris beyond just the sit-down 3-course meal. He gives useful tips such as advice on the proper dress code for Paris restaurants, a run-down of the types of eating establishments in France, and the fact that the French versions of "rare", "medium" and "well done" are still about one grade rarer than Americans would describe them. If you want tap water (which is always free), ask for une carafe d'eau. Tom notes that coffee in France is after dinner and not with dinner (in fact, it's even after dessert and not with dessert).
Tom's tips are very useful for first-time or non-frequent visitors to France. The information is fairly basic for anyone who has spent some time in France. But even so, I did learn a couple of interesting factoids. For example, it is actually dictated by French law that restaurants must post their menus in clear view for passers by to see. And I learned the origin of the word "bistro". I'll let you read the book to find out for yourself!
For first-time visitors, this first section of Tom's book is helpful. But the remainder of the book is composed of twelve "full" restaurant reviews of establishments whose chefs/owners assisted Tom by being interviewed for the book. There does not seem to be any further logic to how the restaurants were selected for review. I have actually not been to any of them, so I do not criticize his selections in terms of the quality of the restaurants. But based on the mix of cuisines and locations of the restaurants, they are not restaurants I would recommend to first-time travelers to Paris who likely want to try more French cuisine and less international cuisine. While the initial chapter of the book is more geared towards tourists, the reviews seem more geared towards expats or longer-term visitors. While the information on the chefs' backgrounds is interesting, the reviews were just that–more interesting than useful. Furthermore, my kindle version of the book had no "About the Author" section so it was hard for me to form an opinion about Tom Reeves' expertise in reviewing these restaurants.
I was surprised that Amazon is asking $10.22 for the e-book. I would certainly recommend the first chapter of Tom's book to any new or soon-to-be visitors to Paris. But this is a 15 to 20-minute read and perhaps more appropriate for an article than a full book.