Twenty years ago, a small group dreamed of reconstructing an exact replica of General Lafayette's 18th-century ship called the Hermione. Today, the majestic vessel is the largest and most authentically built Tall Ship in the last 150 years. The Hermione has set sail in France, launching an adventure that comes to the USA in the summer of 2015 for an unprecedented voyage.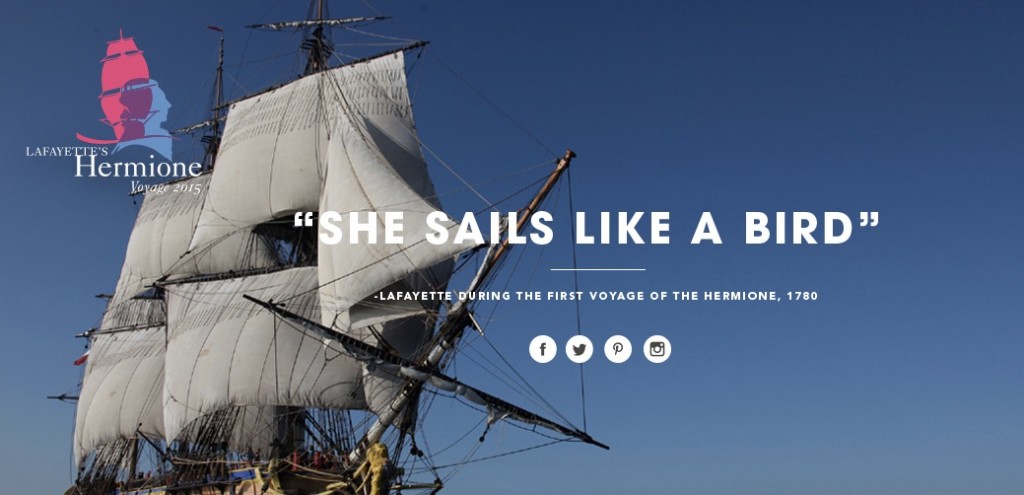 The Hermione 2015 website says it best. This incredible project, now an incredible reproduction of Lafayette's ship is currently en route to the U.S.
Take some time to poke around La Hermione's website and learn more about the history of this project and the details of the ship's adventure. Don't miss the FAQs section.
From June 5 – July 18, 2015, you can visit the ship at various points as it makes its way up the East Coast of the U.S. See the schedule here. I highly recommend purchasing tickets well in advance.
A big thanks to Mary Kay of Out and About in Paris for introducing me to this piece of history! You can also learn more about the project on her blog.
If anyone is able to visit the ship this summer, I'd love to hear about it!