It's been a while since I've walked into a restaurant and said, "Wow!" But when I walked into Les Chouettes for a late night drink this summer, I was amazed. The restaurant refers to itself as "Eiffel style" and understandably so. The space has been completely renovated in an industrial chic style, yet features such as library alcoves, colored cement tiles and a fireplace make it feel very warm and inviting.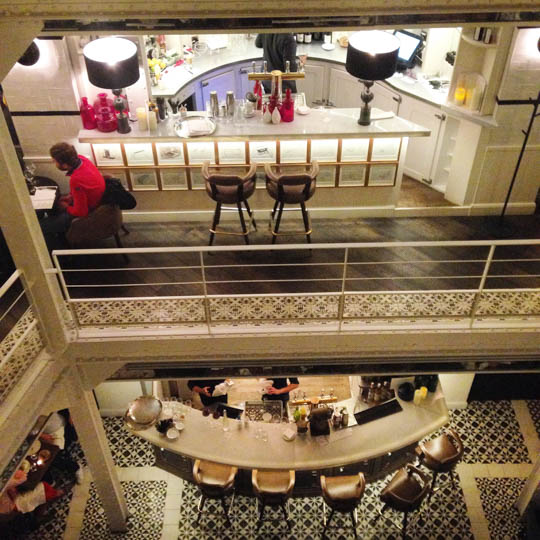 The restaurant covers three floors, with an open space in the middle reaching 20 meters high to a glass roof overhead. The dining area is on the ground level with seating on the first floor balcony as well, and there are bars on the ground and first floors, with additional seating on the second floor balcony and alcoves. For those who are looking for a change from the cozy but often claustrophobic Parisian venues, this is your place.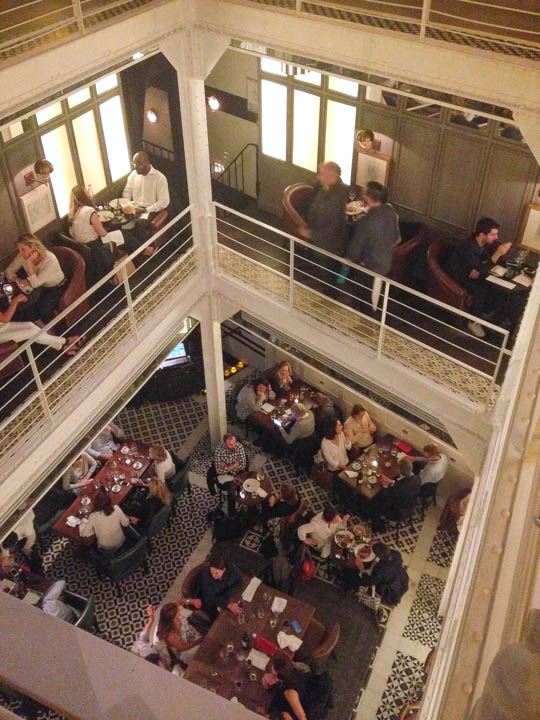 I enjoyed grabbing a drink at the ground floor bar, so I decided to try Les Chouettes for dinner as well. I went with three other friends; we had a very enjoyable time. I chose a grilled codfish with capers as my main course and it was very tasty. Although the food was quite good, it did not make such an impression on me that I will rush to get back for another meal. But I would certainly go there again if I'm looking for a spot in the neighborhood. And I would go out of my way to have a drink there, and to soak in the stunning design.
Les Chouettes
32 Rue de Picardie
75003 Paris
Tel.: 01 44 61 73 21