I generally don't like cocktail bars in Paris. They tend to be pretentious and overpriced. In fact, I can't think of any cocktails bars here I actually do  like… that is, until now. On Saturday, as I was already in the neighborhood, I stopped by CopperBay in the 10th arr. with a very specific purpose.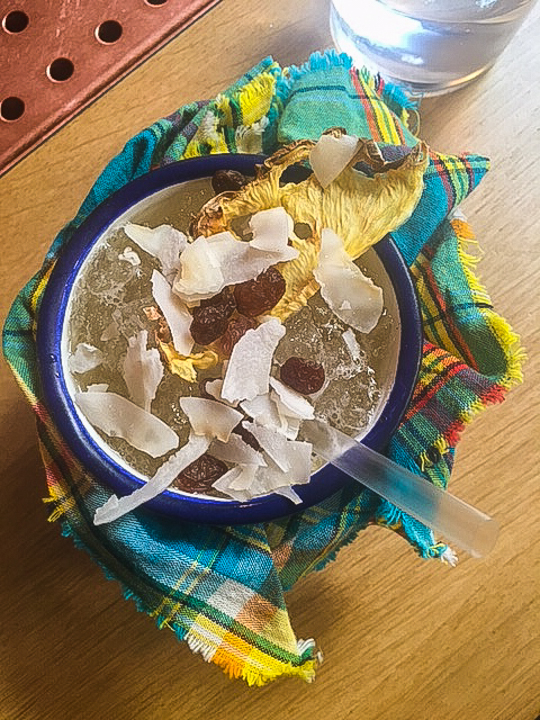 I had read an article a while back on the best cocktails in Paris and one in particular caught my eye. CopperBay, a relatively new (2-year-old) bar by Strasbourg Saint-Denis metro, had concocted a drink called De La Bretagne, from Brittany. If you've been reading my blog for any length of time, you know I'm a bit obsessed with Brittany. Of course I had to try this drink. I don't even remember now what was in it but I imagine some sort of whiskey, cider, caramel mix?
So I announced to the bartender upon my arrival that I was on a mission, and she seemed intrigued and very keen on helping me. But alas, their drinks menu is seasonal (a positive thing under most other circumstances) and the De La Bretagne was no longer on the menu. I was a bit distraught, but Aurélie (whom I soon found out was not just a bartender but co-owner of the bar) was very encouraging and convinced me that I should try another drink instead. She said she was actually the creator of De La Bretagne, as she herself is from the Morbihan. My instinctive reaction was "moi aussi" although that's clearly not true–but renting a house there and spending a month or two there each year qualifies me as more "from the Morbihan" than other Americans, for sure.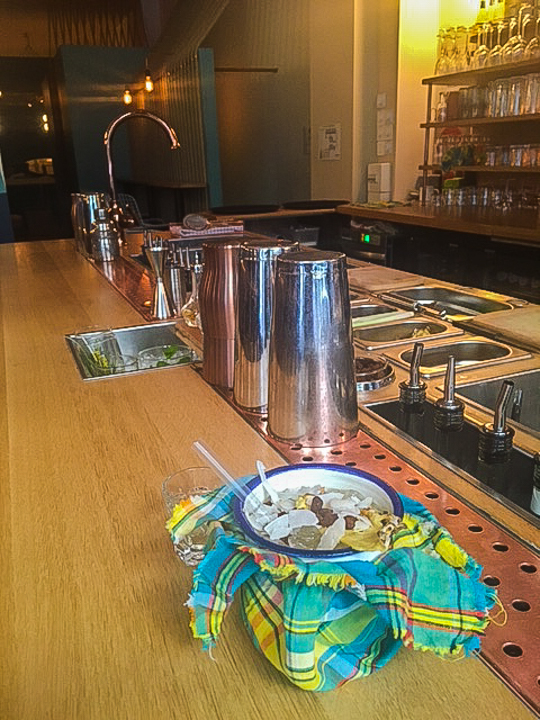 I proceeded to take a seat at the bar, which not surprisingly is jazzed up in copper. I ordered the Malgache Swizzle, a mix of rum, pineapple and spices, among other ingredients. It did have a touch of Brittany in it, as the rum was infused with grilled sarrasin (the grain that is used for galettes, or salty crêpes). It was topped off with dried pineapple and raisins. Ridiculously yummy and refreshing.
I spoke with Aurélie for a while. It's rare you find a cocktail bar in Paris where you're met with such a warm welcome.
CopperBay also has small plates of food and they do also have wine, beer, cider, champagne and some interesting non-alcoholic options for those not so fond of cocktails. That's one of my pet peeves about most other cocktail bars in Paris–you're lucky to have one bubbly option but it's rare you can find wine. You can see CopperBay's food & drink menu here.
I may not be frequenting the other cocktail bars too often (though please send me suggestions if you have any must-try's!) But I will definitely be back to CopperBay.
CopperBay
5 Rue Bouchardon
75010 Paris
Open 6PM – 2AM Tuesday – Sunday