Thanks this week to my friend Linda for sharing with me this New Yorker article that I would like to now share with you.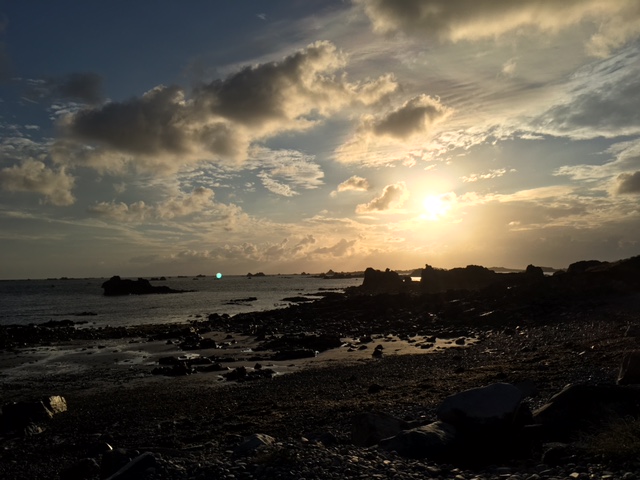 Sunrise this morning in Plougrescant, Côtes d'Armor, Brittany
The author, Lauren Collins, offers some great insights into the relationship between language and culture. She also shares some anecdotes that will be familiar to many of you who have lived overseas.
Here are a couple of my favorite quotes from the article:
"A French word, if all its friends did, would definitely jump off the Brooklyn Bridge."
"A language is the only subject you can't learn by yourself."
Again, here is the link to the article. It's a long but great read for anyone interested in French culture or the relationship between linguistics and culture in general.
p.s. I'm doing another stretch of the Brittany coastal path this week. You can see my photos up until now here. And more to come soon!