It seems like almost overnight, multiple co-working spaces have opened up throughout Paris.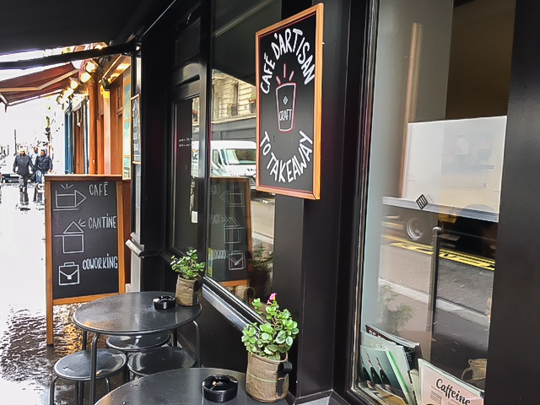 These spaces offer a place to set up and work, reliable wifi and edibles to keep you going throughout your work day.
Each location has a different pricing formula but generally speaking, the more you pay to sit there, the more you can eat and drink for free. Or the more you pay for food and drinks, the longer you can sit and use the space at no extra charge.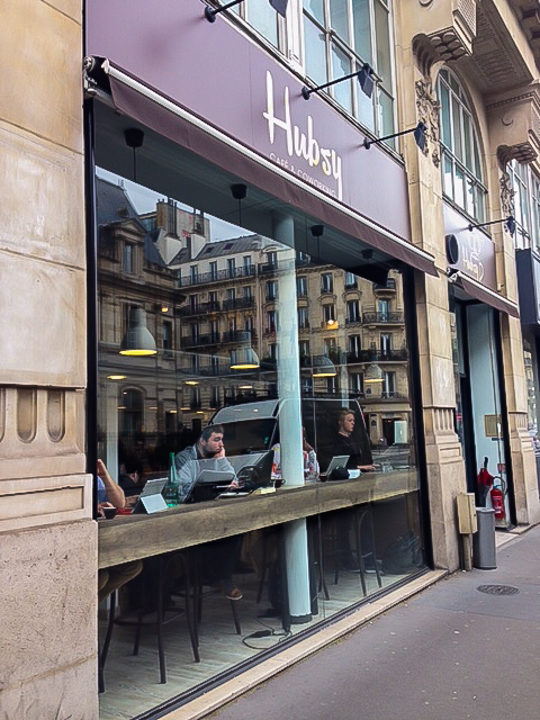 I've been to a couple of the co-working spaces closer to me: Café Craft in the 10th arr. and Hubsy in the 3rd arr. This Time Out article and the Paris Tech Guide also list some great recommendations.
Spending a few hours in a co-working café can be a good option if you're just visiting Paris and need to get some work done, or if you work from home but need a little change of scenery once in a while.