This spring, I needed to hang some baskets, a shelf and a mirror and I knew I'd mess it up if I tried it myself. But it wasn't a big enough job to necessitate calling in the contractor. So I gave Lulu Dans Ma Rue a try. Here is the end result: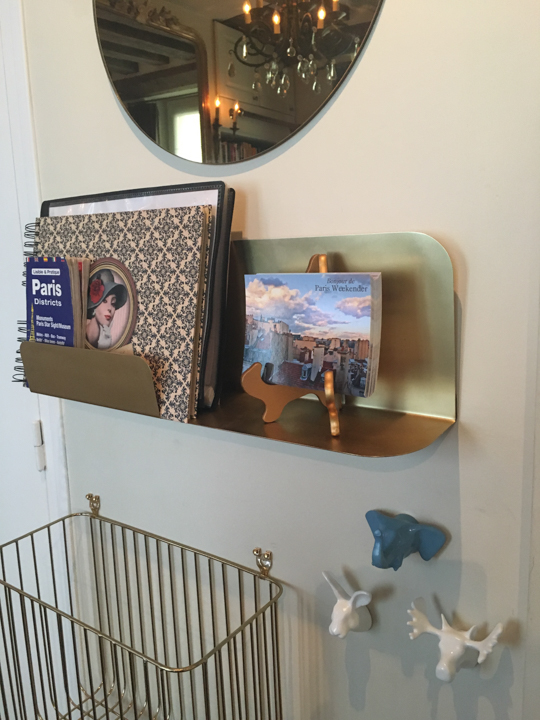 Lulu Dans Ma Rue is a non-profit that matches neighbors with neighbors, finding people close by to do those odd bricolage (should-be DIY if I knew how to DIM) jobs, clean, babysit, help with moving furniture, care for plants and animals while you are traveling, and anything else you can think of–they will try to find someone to help!
It's a wonderful idea in terms of convenience and cost savings for the person hiring, and a great way for neighbors to earn some extra cash.
Lulu is extremely well organized. Someone contacted me the day my job was posted and arranged to come over two days later. He got the job done in 30 minutes and I only paid 15 EUR plus a small tip. If you're a French resident, you can also get 50% of the cost back, credited against your income taxes.
If you need a hand and don't know who to call, try Lulu!