When you say "falafel", everyone thinks "L'As du Falafel." And for good reason. It's pretty amazing. But living just yards away, I've had the chance to sample most of the falafel spots by rue des Rosiers and I have my own favorites.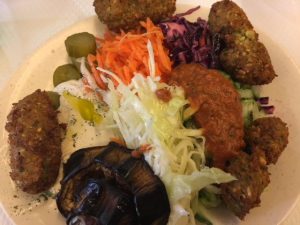 Falafel plate at Pitzman
My picks?
Pitzman on rue Pavée: A bit less touristy, more authentic, super friendly and the falafel sandwiches and plates are divine. My only wish is that they didn't put so much sugar in the tomato sauce on their mini pizzas.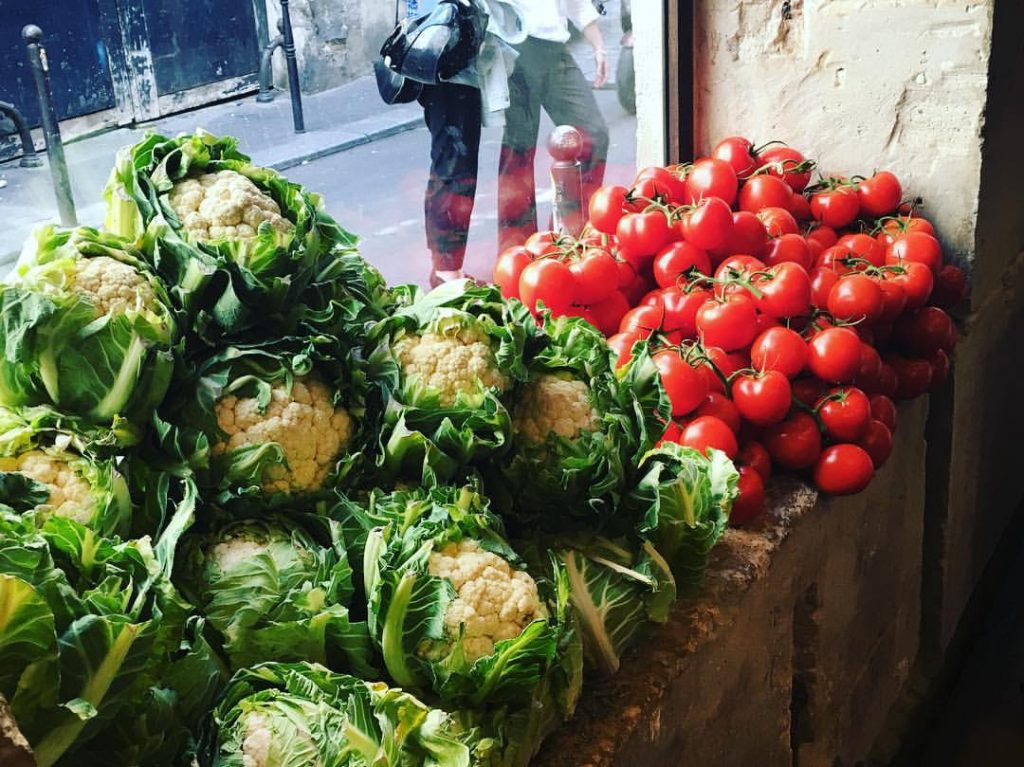 Miznon
Miznon on rue des Écouffes: their pita bread literally melts in your mouth. They have a variety of sandwiches (including fish, meat, veggie). And where else can you order a grilled head of fresh broccoli?