Until yesterday, I had never seen a green-striped croissant. But we found croissants pistaches at one of my favorite neighborhood bakeries, Au Petit Versailles du Marais.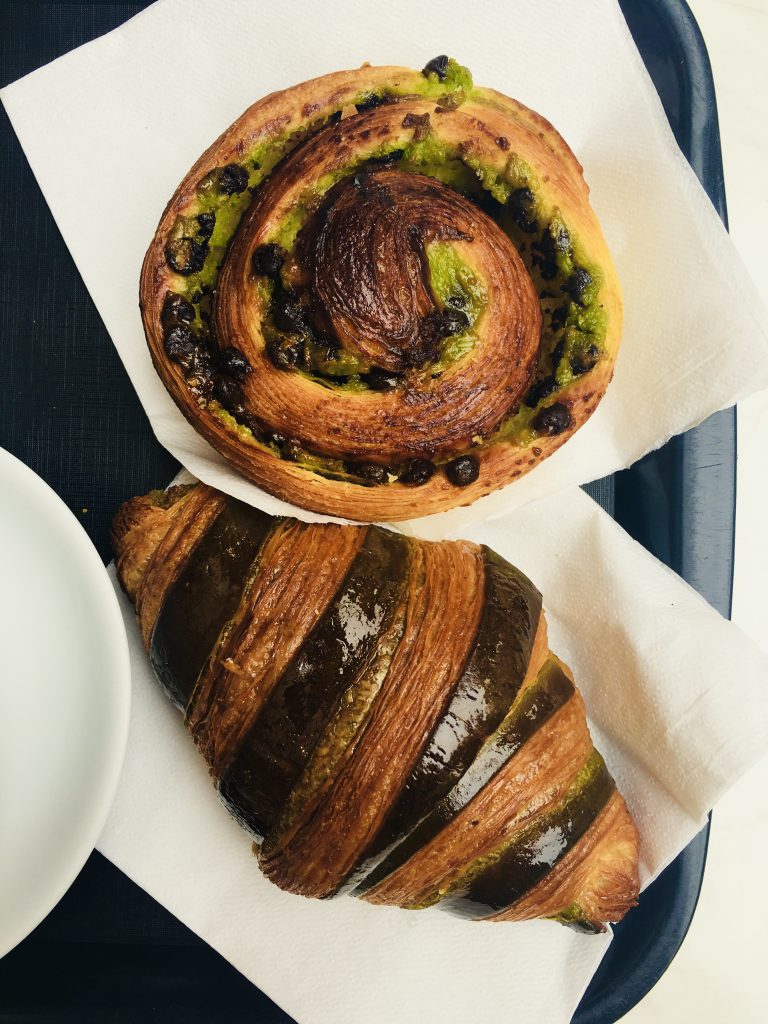 Pictured above, the roule chocolat pistache and (below it) the croissant pistache
Au Petit Versailles du Marais also offers a number of other baked good, sandwiches and desserts. They have mini baked goods too, if you just can't decide and want to sample a few options. You can take your order home or for a small extra price, eat there, indoors or out. Either way, be sure to look up at the ceiling when you visit. It's quite impressive!