This week's get-to-know-Paris challenge is to attend a class. Whether you are a tourist or a resident, there is always something more to learn and you are certain to have fun!
Last Sunday, I was invited to attend a "French breakfast" cooking class at L'Atelier des sens near Bastille. This school offers a number of cooking classes in French, but also a number of classes each week in English. I'll be sure to post more details on this fantastic experience soon!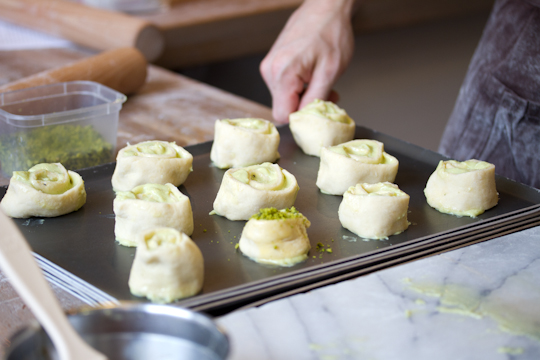 Making escargots à la pistache at L'Atelier des sens
I have also taken a cooking class at Cookin' with Class, photography classes through Je veux être photographe, a chocolate tasting class at Un Dimanche à Paris and a wine tasting class at Cave Elzevir.
Or how about a cityscape painting workshop?
***
Have you taken a class in Paris that you would recommend?