Cave Elzevir in the northern Marais offers wine tasting courses in both French and English in the wine shop's 17th century stone-vaulted cellar. The cozy space offers an intimate atmosphere in which to learn and of course taste-test.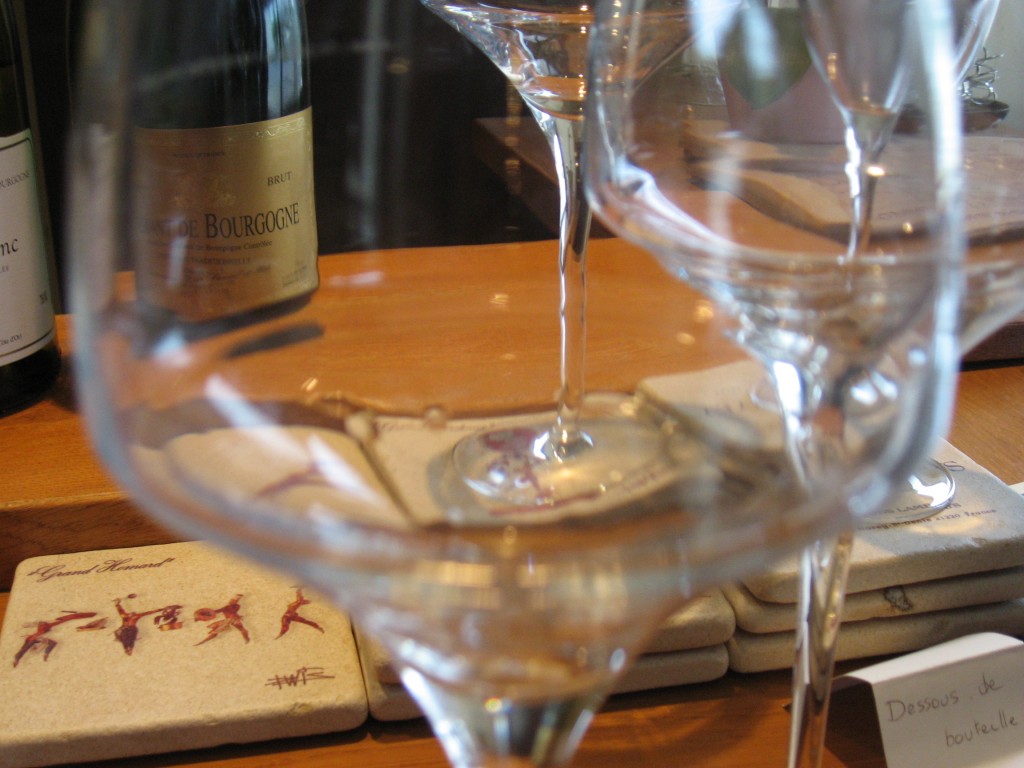 Courses last 2 to 2 ½ hours and are chock-full of information.  This is not the course for you if you are just looking for a fun evening of drinking.  On the contrary, you will learn quite a lot about the wine industry in France, the classifications of French wine, the differences among different wines from different regions, how to buy a wine or champagne that offers value for your buck (or euro), the proper method for tasting wines and much more.  And you will have plenty of opportunity to ask any and all questions you may have.  I attended a wine tasting course in French and also found it to be an effective way to brush up on my wine vocabulary!
The €59 initiation course includes five tastings (usually two whites and three reds) and all-you-can-eat (and then some) bread to keep you from feeling the wine too much.  A little warning: our instructor, Mathieu, was extremely informative and enthusiastic, but he spoke for nearly two hours before we had our first sip of wine.  It is best if you arrive with a full stomach, some patience and a sincere interest in learning about wine!
Cave Elzevir is first and foremost a wine shop.  Even if you do not have time for a full wine tasting course, consider stopping by before your next dinner party.  The very knowledgeable cavistes can assist you in choosing a quality bottle that will go well with whatever you are serving, without breaking the bank.
Cave Elzevir
16, rue Elzevir
75003 Paris
caveelzevir@gmail.com / info@cave-elzevir.fr
Tel.: +33 (0)1 42 78 25 04
Another favorite spot for wine tastings in Paris (in English) is Ô Chateau, which recently moved into their new location on rue Jean-Jacques Rousseau between Les Halles and Montorgueil.  Ô Chateau also offers wine tasting dinners and now has its own wine bar, with an offering of 40 wines by the glass (even in small tasting sizes) and 500+ wines by the bottle.  Both Cave Elzevir and Ô Chateau also organize day trips to Champagne and host private events at their respective venues.
And of course, if you are willing to ask the questions, you can learn quite a lot about wine and free of charge* at one of the wine fairs hosted in Paris several times a year.
*Plus the cost of the numerous bottles of wine you will inevitably purchase.