I first heard about The Paris Architect by Charles Belfoure from Paris Book Club, and I immediately pre-ordered a paperback on Amazon. My father was visiting a week or two later and told me he was reading an excellent book that he thought I would like, that in fact he learned about through Paris Book Club's e-mail list as well. When he told me the title, I was surprised, "You bought the hard cover version? The paperback isn't out yet." "No," he replied, "I got it from this place called a library."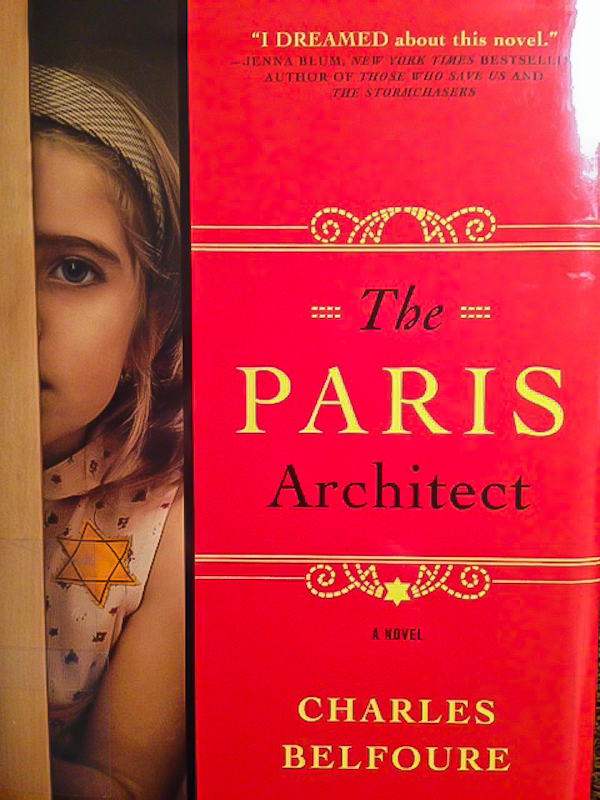 It had been years since I had actually gotten a book out of the library. I am so used to just buying them online if I can't get them as hand-me-downs. But I never read a book twice; I don't need to keep all the books I read. So I marched down to my local library that next week and got myself a library card. These days, I discovered, you can even pre-order books online, so you don't have to rummage through stacks for something that might not be there. Borrowing books is free. And there's one added benefit: you actually have a bit of time pressure on you to push you to read faster. I like that.
So The Paris Architect is the first book I checked out of any library in approximately 9 years. Well, with very few exceptions, in about 16 years. And it was a great book to start with.
This historical novel is set in World War II Paris and tells of a Parisian architect who grew up in an anti-semitic family but who winds up designing hiding places for Jews in the time of the raffles (round-ups) orchestrated by the Gestapo and the Paris police as well. We witness the development of a complex character through his successes and failures, and through his professional as well as personal challenges. The story may be fictional but the feeling of the times it conveys certainly seems real.
***
Have you read The Paris Architect? What was your impression of the book?