With the euro at a 12-year low against the U.S. dollar, now is the time to travel to Europe. The euro and dollar are at near parity. TripAdvisor's TripIndex™ Europe study, released last week, found that trips to the most popular European destinations are down an average of 11% in 2015 compared to 2014, with the figure rising as high as 25% for summer vacations. Travel expenses to Paris this summer (including airfare) are estimated to be down 17% compared to summer 2014.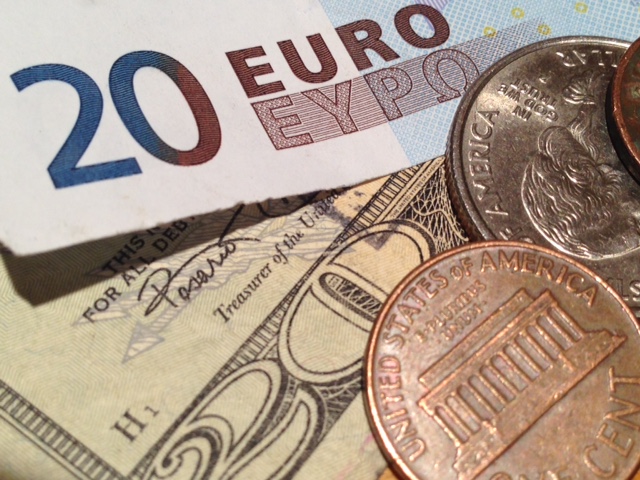 In 2008, at the end of my first year in Paris, the euro was worth more than U.S.$1.60. That was fine by me, as I was being paid in euros. But the costs made it prohibitively expensive for some of my friends and family to visit from the U.S. Those who did visit were constantly doing the exchange rate calculations in their heads with every purchase… and constantly cringing.
While Paris still may not be cheap, keep in mind that there are deals to be found, beyond just help from the favorable exchange rate.
Restaurant prices are deceptively high in France when you look at them through American eyes. In the U.S., we're used to adding tax and tip to our final bills. When the menu states that the main course is U.S.$20, we know it's really $25 when all is said and done. In France, a €20 plat is really €20, or €21 at most when you count the spare change you may leave as additional tip.
Whether you're visiting Paris for a short while, or living in Paris longer-term, be sure to read my earlier post on the 7 Best (Only?) Deals in Paris.
Of course another way to save money on a trip to Paris is to rent an apartment, not a hotel room. My apartment in the Marais, for example, sleeps up to 4 people (where it's very difficult to find a hotel room that sleeps more than 2). It also offers other cost-saving advantages such as a kitchen so you can eat some meals in, free calls to the U.S. and 100+ other countries from the landline, and a washer/dryer.
Don't forget that France can be incredibly affordable once you get out of Paris and the most touristed areas (such as Provence and the Côte d'Azur). If you're looking to save money on your next European vacation, consider spending part of your stay outside the bigger cities.
Hopefully for tourists, the euro will continue to drop. Deutsche Bank predicted that the euro would be at $1.00 by the end of 2015, $0.90 by the end of 2016 and $0.85 by the end of 2017." I'm not convinced. But even if the euro and dollar stay about even, I will not complain!
What are your top money-saving tips for visiting Paris?