I make it back to the U.S. two or three times a year: for Christmas and once or twice in the spring or fall, planned around a wedding, funeral or reunion (or oftentimes two or more of these events grouped together).  Last month was my first visit to the U.S. in four years that was not planned around such an event.  Instead the occasion was "two long weekends in a row—why not?!"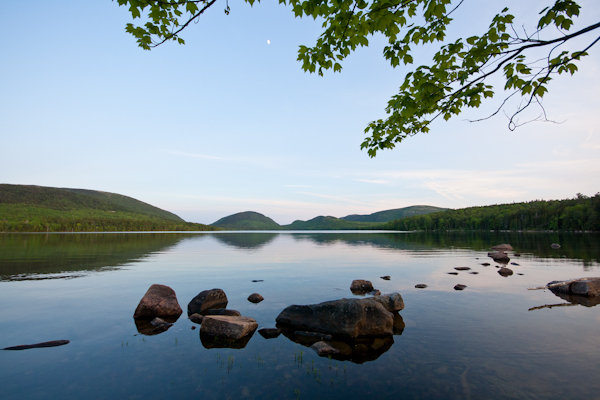 Eagle Lake, Acadia National Park, Maine
I did a bit of a whirlwind tour of New England.  I spent some time in my hometown of Concord, Massachusetts.  I spent a day in Quechee, Vermont and Hanover, New Hampshire to visit my alma mater and note every minute detail of what has changed since I graduated.  I spent several days in Boothbay Harbor, Maine, a small fishing town on the coast where my family has vacationed for four generations. I purchased a vacation home in town in December and needed some time to prepare the property for the first renters of the season, and of course to enjoy the place myself!  And I spent a few days in Acadia National Park and Bar Harbor, Maine.  And all the while I had great fun with my newest purchase: a 10-20mm wide angle lens.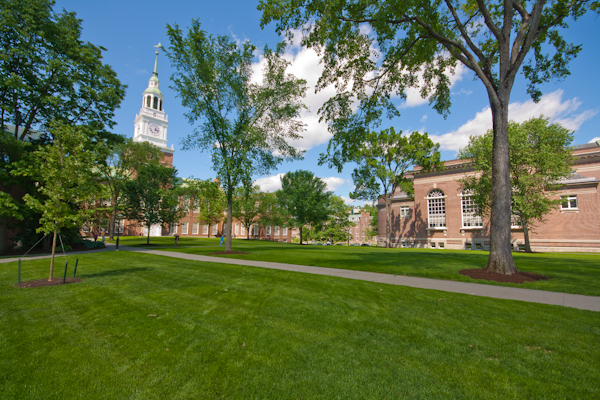 Dartmouth College, Hanover, New Hampshire
I purchased the wide angle lens in anticipation of my trip to Norway in August.  I thought it would be ideal for the sweeping mountainous landscapes along the fjords.  But I find it perfect for almost everything!  Since I put the lens on my camera, I have only taken it off in favor of a standard lens once or twice.  While a trip back to the U.S. always highlights to me the things from back home and the things about me that change over the years, some things never change: I can still entertain myself for hours on end with a new toy!  If you are looking to expand your photographic repertoire, test out some interesting angles and play around with some creative distortion techniques, and in particular if you enjoy landscape and interior photography, I highly recommend adding a wide angle lens to your toy chest.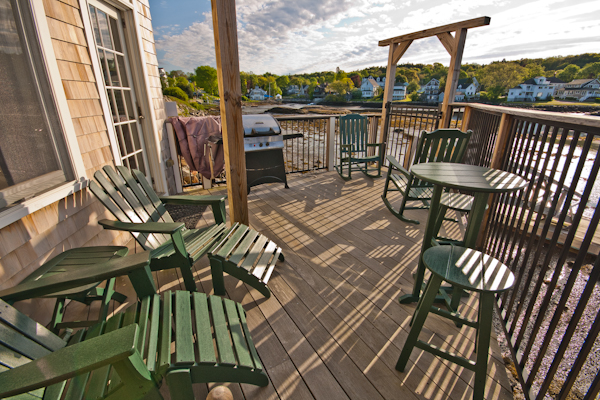 The deck at my home in Boothbay Harbor, Maine
In addition to a few wide angle photos from my recent trip, I leave you today with a bit of small town U.S.A. nostalgia, an excerpt from my hometown police blotter (thanks to the online version of the Concord Journal; click here for the weekly entertainment):
Incidents
Wednesday, Jan. 9
At 10:05 a.m., a resident of Belknap Street reported getting a letter from a high school friend, whom she had not been in contact with for years. Something about the letter made her uncomfortable.
Saturday, Jan. 12
At 1:10 p.m., a resident of Westvale Meadow reported a raccoon walking in the street. She wanted it checked to make sure the animal wasn't sick.
Sunday, Jan. 13
At 10:29 a.m., a resident of Upland Road reported his corgi, which uses a wheelchair, missing. The dog was found a short time later.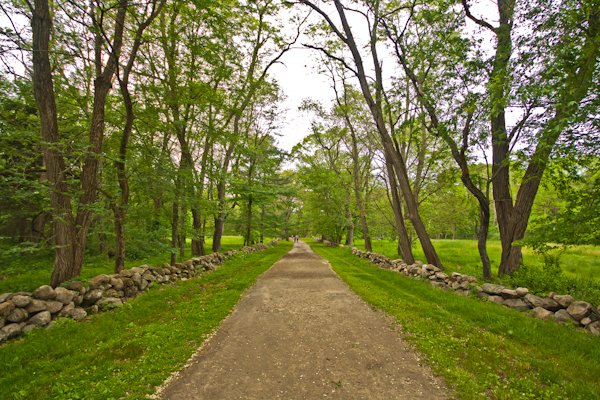 Battle Road, Lincoln, Massachusetts
***
I hesitated before deciding not to post a "Longer Trip Itinerary" for New England.  I am too biased in favor of my native land that I would not know where to begin or where to end.  But if you are planning a trip to New England, please e-mail me for suggestions or with any questions you may have and I will give the best advice I can based on your specific interests.  And of course, if you are interested in visiting the Maine coast, please visit my site on the Boothbay Harbor Region.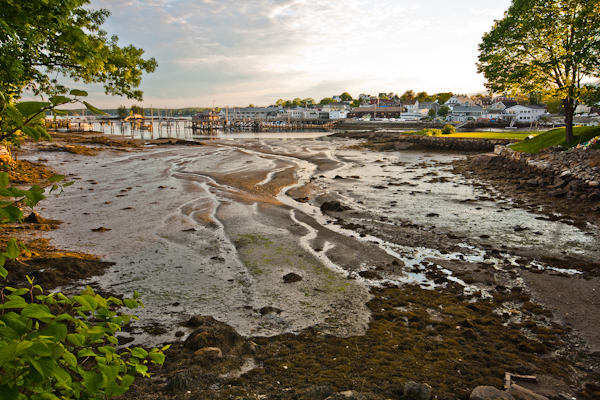 Boothbay Harbor, Maine