A wonderful day trip or even half-day escape from the city is the Coulée Verte (or "Green Corridor") extending to and beyond the Parc de Sceaux south of Paris.  The Coulée Verte is a series of parks and greenways that connect to form an uninterrupted 12-kilometer route that is perfect for a long walk, a run or a bike ride.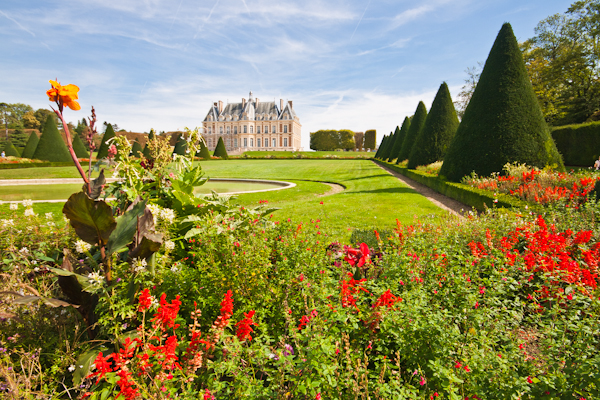 Parc de Sceaux
If you have time, be sure to take the detour (at the level of rue Jean Monnet) into Parc de Sceaux, one of my favorite parks in the Paris area.  The park houses forests and fields, reflecting pools and fountains, gardens and an exercise course, pavilions and a château (Château Sceaux, now the Musée de l'Ile de France, a museum of the history of the Paris region) and a number of corners to explore.  Parc de Sceaux makes for a wonderful picnic spot or a tranquil hideaway to spend a lazy, sunny afternoon.
Parc de Sceaux
To find the Coulée Verte, just hop on the RER B in the direction of Saint-Rémy-lès-Chevreuse (line B4), and get off at Massy-Verrières.  Trains run about every 12 – 20 minutes and the trip is 30 minutes from Châtelet – Les Halles (€4.60 each way).  Click here for the train schedule on your exact day of travel.  From the RER station in Massy-Verrières, take the Verrières exit and you'll see the start of the path just to your left.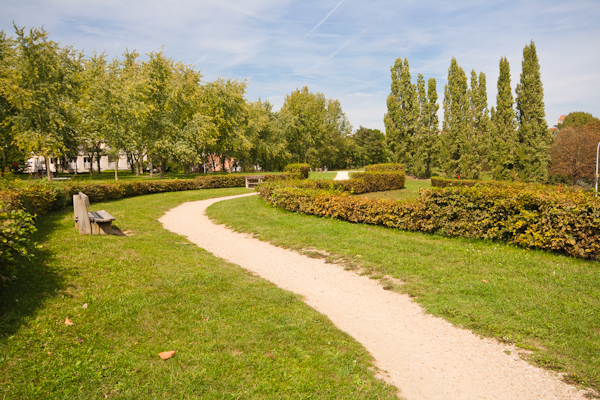 La Coulée Verte
The route is fairly well marked, with metal signs that show you where along the route you are and which direction to take for Montrouge, where you can pick up the metro line 13 for an easy ride back into central Paris (unless you prefer just to keep walking!)  You could of course do the path in the opposite direction as well.  Or, to visit only the Parc de Sceaux, take the same RER (line B4) but get off (not surprisingly) at Parc de Sceaux (21 minutes from Châtelet – Les Halles, €2.45 each way).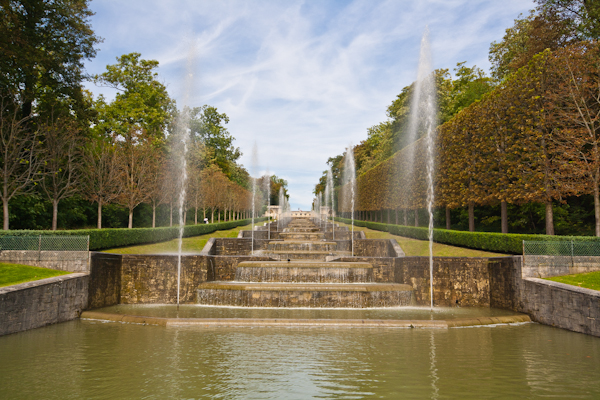 Parc de Sceaux