Weekend Getaway to the Loire Valley
You may have noticed that it poured rain all day this past Saturday and Sunday.  (If you did not notice, you were probably not in France.)  So what do you do on a weekend like this past weekend when you want to get out of town but you also want to stay indoors?
This quick visit to the Loire Valley was the perfect rainy weekend escape.  While we did take a couple of short strolls outside (in Tours, Amboise, Blois and the grounds of Chambord), we spent the vast majority of our time indoors and enjoyed every minute of it.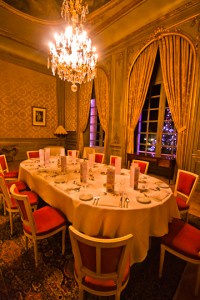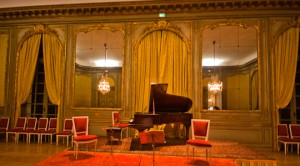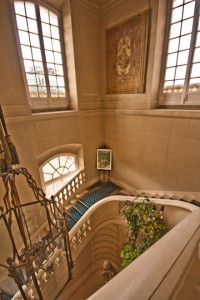 A dining room, the concert hall and the grand staircase at Château d'Artigny
This weekend was also an ideal mix of culture and pampering.  We stayed at the fabulous Château d'Artigny in the small town of Montbazon, just south of Tours.  We enjoyed the château's spa Saturday afternoon and in the evening experienced one of the château's Soirées Musicales, a concert by a the gifted triumvirate of Virginie Robilliard on violin, David Louwerse on cello and François Daudet on piano, preceded by an elegant champagne cocktail in the château's rotunda and followed by a six-course dîner gastronomique.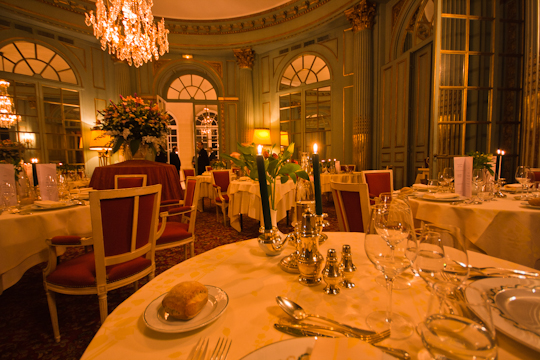 Dîner gastronomique at Château d'Artigny
On Sunday, we visited Amboise and Blois briefly and ended out Loire Valley tour at the imposing royal château of Chambord. 
As always, I have posted the full details of this weekend in the Loire Valley, including the nitty-gritty price breakdown, under Weekend Itineraries.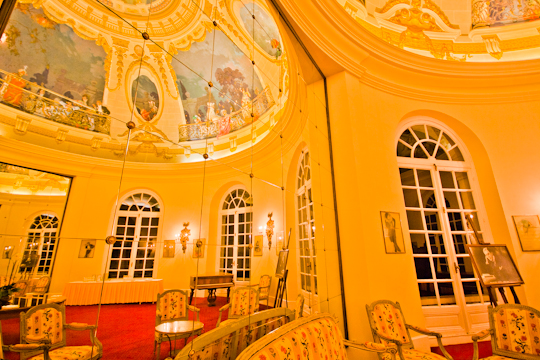 Rotunda reception room at Château d'Artigny
I would highly recommend a stay at a château at some point during your stay in France.  A number of sites such as Châteaux-France and Chateau Country allow you to search for the French château bed & breakfast of your dreams. Some châteaux are expensive, but many are not.  A stay at a château in France is much more than a night at a hotel.  It's an experience.
Comments
comments