Le Palais Garnier or Opéra Garnier is one of Paris's most recognizable landmarks, famous as much for its intricate and ornamental façade (completely renovated and restored in 2000) and grand staircase made of marble as for its auditorium and the importance of that space to the history and vibrance of performing arts in the city.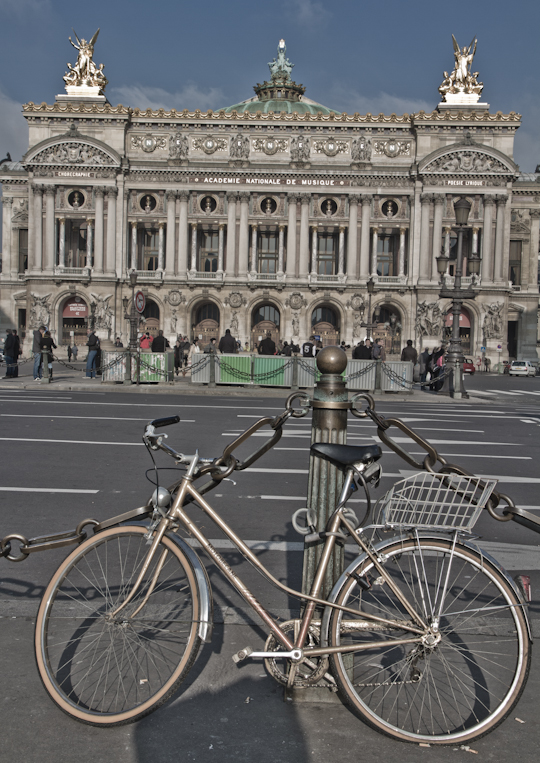 Le Palais Garnier is named after its architect, Charles Garnier, who oversaw its construction between 1860 and 1875. Although the official home of the Paris Opera is now (since 1989) at the new opera house at Bastille, Palais Garnier still has a respectable schedule of events, including ballet, classical music concerts and some limited opera productions.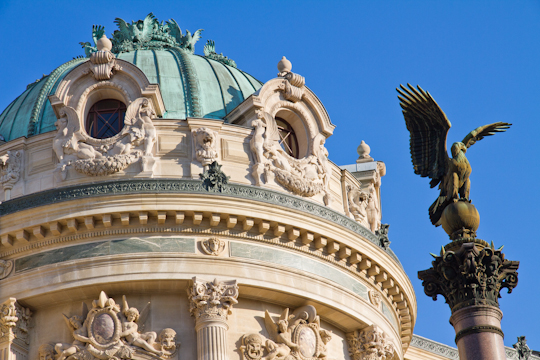 I was astonished to see how inexpensive the concert tickets for Palais Garnier can be. For example, on Sunday, May 13th, Garnier is hosting a Rossini/Verdi/Dvorák concert with tickets as inexpensive as €15. On Wednesday, June 6th, there is a Takemitsu/Ishii/Taïra chamber music concert that also still has tickets available ranging from €10 to €25. Likewise for the Webern/Schubert concert on Monday, July 2nd. I already bought my tickets to all three concerts!  So if your excuse for visiting the Palais Garnier is the price of the excursion, try again!
If you just want to see the building, you can visit Palais Garnier any day between 10am and 5pm, except on holidays and during special events, for €9 for adults. Here is a preview of what to expect to see on your visit: the description and the virtual tour. You can also join a guided tour in French or English for €13.50, but in the summer or on school holidays only. Click here for the exact schedule. Save your ticket as it will entitle you to a reduced entrance fee at the Musée d'Orsay and several other museums in the following eight days.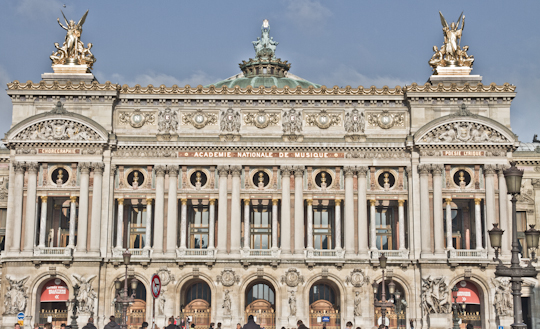 The Palais Garnier is located at the corner of rue Scribe and rue Auber in the 9th arrondissement (Metro Opéra or RER Auber).
Have you visited the Palais Garnier? Which performance did you see there? If you've seen a performance there, would you still recommend taking the tour as well?