This week's get-to-know-Paris challenge is to slow down and read the historic markers! Have you noticed these brown signs around the city? Well, next time you pass one, take a look and you might just learn something!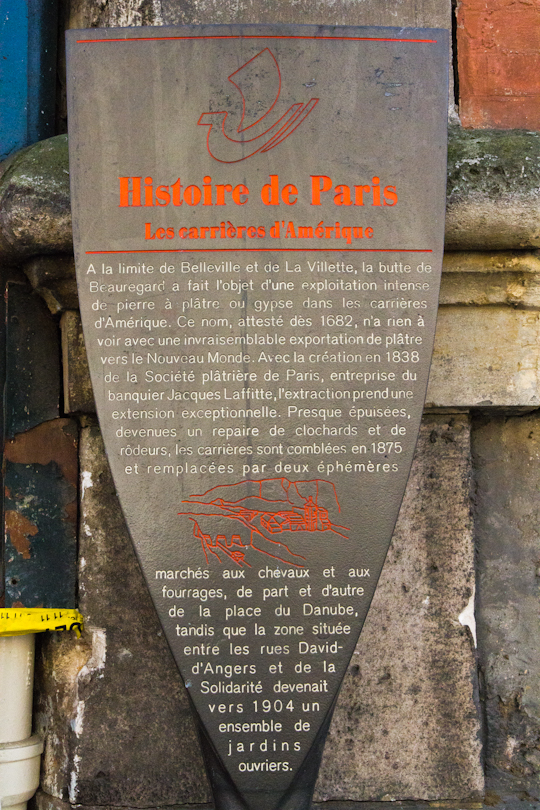 Does you know where the marker in this photo is located? Let me know if you find it! I'll post the answer on this page as soon as someone guesses it, or next Friday, whichever is first. So be sure to check back!
If you want to visit some of the markers without leaving your desk, here's an informative link.
Are you in the U.S. and unable to drop everything to fly over for this week's challenge? Look up some historic markers closer to home here.
So get out there and explore!
***
HERE'S THE ANSWER!
This marker is on the corner of rue David d'Angers on the place Rhin-et-Danube in the 19th arrondissement: