Every month, I post a list of some of my favorite or just the most eye-catching articles, recipes, blogs and other links I have come across in the past month.  Some relate to Paris and European travels and some have nothing at all to do with the themes of Paris Weekender.  Enjoy!  See March's favorite links post for more fun snippets.  And be sure to also visit my page entitled Some Favorite Links for my all-time favorite sites I go back to over and over.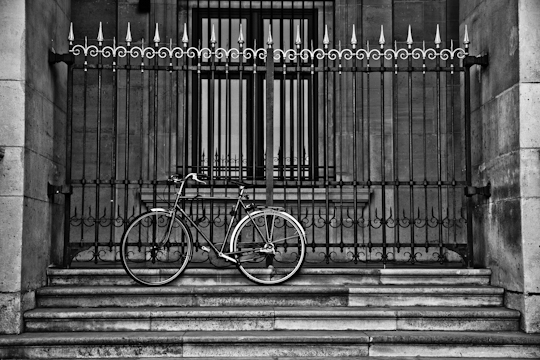 Paris
For incredible panoramas of Paris at high definition, take a look at this!
Take a look at this video from Cobble Stay's blog on Sonia Gil's find behind Notre Dame. Did you know about this secret garden?
Tory Hoen and HiP Paris Blog's Guide to becoming a true Parisienne – anyone who has lived here for even a short while will agree!
France & French
Looking for an island vacation? There's no need to look outside of France! Which is your favorite French island? Where will you go next?
Photography
Looking for inspirational photos? Look no further! Which is your favorite? This one is pretty amazing, or this one. Or what about this one?! All of the animal photos are incredible. Is this for real? OK, just one more!
General Travel
Thinking of taking a trip that is like no other? Want to combine your loves of travel and history? Look here for some itinerary ideas!
A village in Holland with no streets. When are we going?!
Take a look at this park in Singapore! Wow!
How many of these "secret" islands have you been to? I'm batting 0 for 9! Which would you like to visit? All of them?!
Food & Wine
Looking to organize a wine tasting event for your company or organization? Contact the fabulous international wine consultant Allison Bonnett!
A fresh and healthy summer fruit salad from one of my favorite food blogs, La Tartine Gourmande.
Miscellaneous
How many times have you wished you had a photographic memory? Well, this method will supposedly give you one! If anyone tries it, do let me know if it really works!
If you were wondering what to get me for my birthday….