For my articles and photos published on other sites, please visit:
■    The Paris Blog, for which I am a contributor, a compilation of anglophone expat blogs from and about Paris
■    My French Life, for which I am a contributor, a bilingual blog uniting anglophones, francophones and francophiles in France and around the world. Read about why I came to France on My French Life.
■   The AngloInfo blog network, for which I am a contributor, a useful resource for expats in any country worldwide.
■   To listen to my interview for the Girls' Guide to Paris on the Overseas Radio Network, click here for the archive, then click on "05/21/2012 Hour 2″. My interview starts about 15 minutes in.
■     "Five Practical Tips for Making the Most of Your Visit to Maine's Acadia National Park" published on BootsnAll: The One-Stop Indie Travel Guide

■     Photo of Boothbay Harbor, "Photo of the Day" on www.whygo.com and selected as one of the "Best BootsnAll Travel Photos" for August 2011
■     More "Photo of the Day" picks on www.whygo.com: Notre Dame at Night, Lofoten Islands (Gimsøya), Norway, Aurlandsfjord, Norway, Lofoten Islands (Sunset on Gimsøya), Norway, Otternes Farm, Aurlandsfjord, Norway, Jardin de Luxembourg, Queen's Route (Vesteralen Islands), Chambord (Loire Valley), Locmariaquer, Gulf of Morbihan, Brittany, France, Ocean Point, East Boothbay, Maine, Puerta del Sol at Night – Madrid, Spain, Old State House – Boston, Massachusetts 
■     A collection of my photos from Paris and Maine published on Travel Zealot's blog
***
Please visit my other two websites! 
■     AbbyGordon.smugmug.com is home to my photos.  Here, you will find photos of Paris, day trips, weekend trips and longer trips in Europe, pictures taken in the U.S. and some from further afield.  If you see a photo on Paris Weekender that you like, you will probably find the photo on Smugmug and you will able to order prints, framed photos, greeting cards, mugs, t-shirts and other merchandise.
■     Boothbay Harbor Rental has absolutely nothing to do with Paris, but it's my other website, for the vacation home I recently purchased in a small fishing town on the coast of Maine.  It's a beautiful place right on the water in a town that's very special to me.  I encourage you to visit the site to learn more about the region!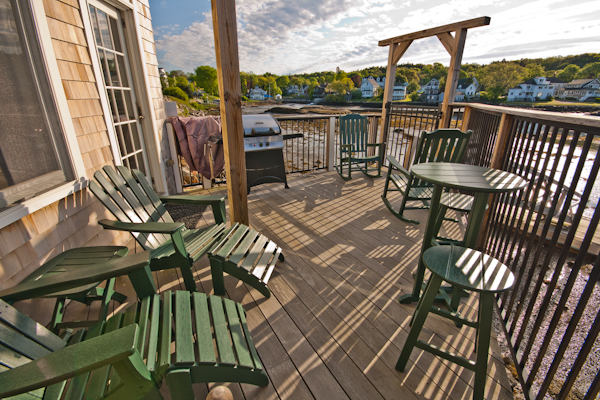 ***
Here are some of the blogs that I follow and recommend highly, along with some other useful resources on Paris and beyond!
■     Chocolate & Zucchini: Clotilde's blog was the first blog I started following regularly.  I love her ability to convey her cooking knowledge while also giving you a feel for Paris and a whole lot more.  Thanks to Clotilde and Budget Travel, we also have this handy French menu decoder!
■     La Tartine Gourmande: This cooking blog is my inspiration for blog (and in particular food)  photography.  What Katie Ate, Tartelette, Cannelle et Vanille, White on Rice Couple and Steamy Kitchen also include amazing food photography, in a similar style.
■     A huge thanks to my friend and amazingly talented artist Linda McCluskey for the Paris Weekender logo!!  Visit her website or visit her in person in her studio at the 59 Rivoli Aftersquat.
■     Girls' Guide to Paris is a wonderful resource for finding out what's new in Paris. The girls' guide travel club offers discounts to a number of Paris establishments, including hotels. It's well worth checking out before your next trip!
■     Reading Diane Jacob's books Will Write for Food, helped push me to finally put my idea for a blog into action.
■     David Lebovitz: A site full of recipes and anecdotes about life in France
■     Lost in Cheeseland, an award-winning blog in which U.S. expat, Lindsey, shares "musings on food, love, life & struggles in Paris."
■     An Hour From Paris, Annabel Simm's cleverly written book full of ideas for off-the-beaten-track day trips from Paris
■     Stuff Parisians Like is a humorous and no-sugar-coating take on Parisian life written by the owner of the Ô Chateau wine bar.
■     Epicurious: Recipes for just about anything, and it's quite user-friendly
■     Everything-Everywhere is a wonderful compilation of travel tales, personal experiences and spectacular photography by Gary Arndt, who has been traveling the world since 2007.  Gary's site also includes a very useful Travel Blog Directory, the most comprehensive of its kind that I have seen.
■     Thanks to Michael Frye and to his landscape photography blog for helping me to gradually improve my photography skills!
■     La Tavola Marche, a wonderful "Agriturismo" guest house and cooking school in the Le Marche region of Italy also has a fantastic blog about living, cooking and eating in Italy.  I spent a few days there one summer with hosts Jason and Ashley and cannot wait to get back there.
■     Paris Weekend Break offers additional practical help for planning a weekend break in the City of Lights.
■     Paris Book Club is a wonderful new blog that guides you in exploring the city through the eyes of those who write about it.
***
Here are some suggestions if you are looking for organized tours in Paris:
■    Donna Morris of Best Friend in Paris offers customized half-day, full-day and longer tours of Paris for individuals and groups, as well as wine tasting tours. She can also help you organize day trips from Paris, purchase train or museum tickets or assist with any other Paris travel needs.
■    Isabelle Southgate of Discover Paris with the Kids creates customized tours primarily for families with children that aim at entertaining and educating visitors of all ages. Be sure to read my interview with Isabelle for more information on her and her company.
■    Heather Stimmler-Hall's Secrets of Paris is a great resource for what's new in Paris. Heather also offers customized tours.
■    Paris Walks offers 2-hour group walking tours of specific neighborhoods or based on specific themes. No reservations needed, just show up, rain or shine!  Read my post on Paris Walking Tours for more information on these tours.
***
Finally, some useful resources others interested in starting or building a blog:
■     Daily Blog Tips, Daniel Scocco's all-inclusive resource
■     ProBlogger, Darren Rowse's blog on blogging, which also includes up-to-date job listings for writers looking for assignments
■     Food Blog Alliance, as the name implies, has a focus on food-related blogs.
■     Think Traffic is a very useful site for bloggers trying to build more traffic.
■     This incredibly useful list compiles 65 ideas on boosting your blog traffic, all in one handy place.
■     The AddMe Search Engine Submission site is a good place to start for those looking to spread the word about a new blog.
■     Expat blog hosts a community of expats, bloggers and non-bloggers, and is a great way to make contacts with other expats in your local area.