Every month, I post a list of some of my favorite or just the most eye-catching articles, recipes, blogs and other links I have come across in the past month.  Some relate to Paris and European travels and some have nothing at all to do with the themes of Paris Weekender.  Enjoy!  See February's favorite links post for more fun snippets.  And be sure to also visit my page entitled Some Favorite Links for my all-time favorite sites I go back to over and over.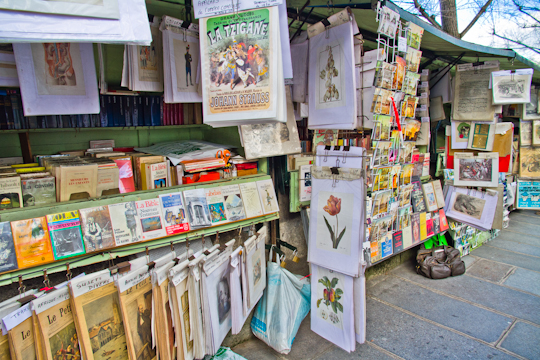 Paris
A great list by Girls' Guide to Paris of their ethnic dining picks in Paris. A number of which I have tried but a bunch I will need to get to ASAP!
France & French
You know you've been in France too long when…
Photography
An amazing photo of Morro Bay, California, by Howard Ignatius
General Travel
A wonderfully written post by another female traveler, Aleah, the Solitary Wanderer. Her words will surely resonate with all you women out there who have dedicated a part of your life to travel, but this essay is a mandatory read for all the men out there!
Why not house sit for your next vacation? Visit a new place, have a house (and maybe even a cat or a dog) to yourself, and pay as little as €50 per year! If you missed the International Tourism Show last month in Paris, check out Mary Kay's other great finds!
Need more European travel ideas? Here are two lists for you: 66 Beautiful Small Cities & Towns In Europe and 99 Most Beautiful Small European Cities & Towns
The 50 most inspiring travel quotes of all time…
Food & Wine
Homesick for the U.S.? Make your own homemade Twix candy bars!
Chocolate chip oreo cookies… how yummy do these look??
Or if that still doesn't do it for you, how about these "slutty brownies"?
I love this Maine-based food blog I recently discovered, with recipes and restaurant reviews from Downeast.