Overseas Radio Network – Girls' Guide to Paris Interview
Are you familiar with Girls' Guide to Paris? It's a fantastic resource for finding out what's new in and around Paris, and if you sign up for their Travel Club, you can take advantage of a number of special discounts during your stay.
Yesterday, I was interviewed by Doni Belau, creator of the Girls' Guide, on her weekly show for the Overseas Radio Network. Doni and I spoke about my move to Paris, about my favorite restaurants in Paris and about day trips and weekend trips from Paris. If you missed it, you can click here for the archive, then click on "05/21/2012 Hour 2". My interview starts about 15 minutes in and lasts for about 20 minutes.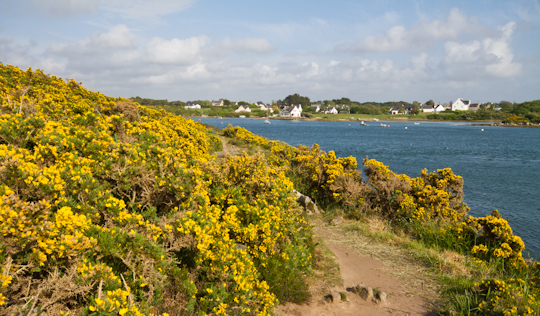 A preview of coming attractions from my next Brittany weekend post:
Le Vieux Passage, Ria d'Etel, Morbihan 
Comments
comments