My fifth post in this series on Buying Property in Paris is about the closing, the final sale.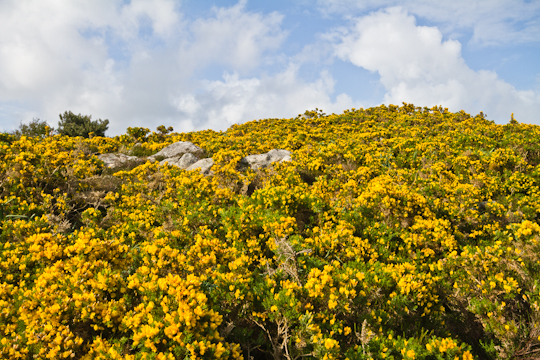 Before reading this, I invite you to read about my thoughts and experiences on pre-search preparations, the apartment search, signing the purchase agreement and preparing for renovations.
I reiterate that these are just my personal experiences with the property market in Paris this year. But my hope is that by sharing some of my observations and tips, focusing in particular on differences between my property purchase experiences in France versus the U.S., I will help you decide if buying is the right choice for you, and if so, help you prepare a bit for the process.
For further details on purchasing property in France, I recommend visiting the Adrian Leeds Group site and also the AngloInfo France site.
Inspections
There aren't really any. I'm sure if you really wanted to bring an expert in, you could. But basically in France, the "inspections" are done before the house is put on the market. The inspections for an apartment in Paris are not the typical building inspections you would have in the U.S. They are more objective tests such as those for asbestos, lead and energy efficiency and output. There is also a certificate of seismic activity (hopefully lack thereof in Paris), flood risk and exact square meter count of your place. You will also receive minutes from the homeowners' association meetings from the previous three years. All this is before the signing. So between the signing and closing there isn't much to do on this front.
Financing
Your big task as buyer is to get financing, assuming you need financing (and given the prices here, consider yourself extremely lucky if you don't!)
There are certain banks that specialize in working with foreigners. But even if you are a foreigner but you reside (i.e. pay taxes) in France, you do not need to go to one of these banks that will charge a higher interest rate. You could start by asking for the rates at your own bank. You can also work with a mortgage broker, which is what I did. I had to pay about €500 in handling fees but it will save me a lot in the long run. Feel free to e-mail me for my mortgage broker's contact information – I would highly recommend him.
One thing to keep in mind when negotiating your mortgage is that you will be required to purchase homeowner's insurance and mortgage insurance. You can use these as negotiating tactics, by agreeing to take the mortgage provider's insurance as well. You will also probably be required to open a bank account with that mortgage provider bank, if you do not already have one, and direct deposit your earnings into that account for the remainder of the term of the loan (though then you can always transfer the money wherever you want). You can negotiate reduced or suspended monthly fees on this account. Just remember, if you have a solid financial portfolio (i.e. a good salary), everything is negotiable.
Random Extra Insurances
As I mentioned above, you will need homeowner's insurance, same as in the U.S., and you will need to organize this and show proof of insurance before the closing (and possibly before the bank will give you your official loan offer).
In addition, you will also need mortgage insurance. In the U.S., generally you only need mortgage insurance if you are putting down less than 20% down-payment. But in France, it's for everyone. It's an added percentage to your monthly mortgage rate. It's not that much (mine is 0.12%, but it depends on a number of factors such as age, health, etc.) but of course it adds up over the term of the loan. You can get this mortgage insurance through the bank, or if the bank allows, through an outside insurer. Again, you will need to show proof of this insurance before the bank will give you your official loan offer.
Here's the really weird part: to get mortgage insurance (or at least to determine your rate) you need a specialized medical exam, including blood tests (AIDS, cholesterol, etc.) and a slew of questions from a doctor who is essentially working for the insurance company.
You can lower your rate as well if you can vow you are a non-smoker (though I was forced to resign my non-smoker's affidavit because I dared to cross out "I have not smoked in the last 24 months" and replaced it with "I have not smoked in the last 35 years." Apparently, they don't care how much you smoked if it was more than two years ago.
Timing
Generally count on about three months between the signing and the closing, though I was able to close after just two months and I almost succeeded at shortening it to just over a month and a half but the sellers had rented the place out temporarily.
The delay will depend on your needs and the seller's needs, if the apartment is occupied or not, the time the notary and your bank need to get all the paperwork ready and how fast you can line up the insurances. There is also a mandatory "reflection" period in French law that requires the buyer to wait 10 full days between receipt of the official loan offer in the mail and accepting that offer. So there is only so much you can speed things up, but don't hesitate to try if you have a good reason. My good reason was that I planned renovation work and I wanted to avoid paying rent and mortgage for the month of August when everyone was off on vacation and no work was getting done. We'll see how that goes… Do remember that if you currently rent in Paris, you need to give three months' notice on your current apartment before moving out (or at least before stopping rent payments!)
The Actual Closing
Generally you will schedule an état de lieu (inspection) for just before the closing, at which you will assure that no major damage has been done since the signing and you will read the meters. (Hopefully the previous occupants will be nice and keep the utilities on and you will just need to switch the name on the account, so you do not have to make an appointment to get someone in to turn the electricity back on. It's best to arrange for this in advance.)
The closing, like the signing, takes place at the notary's office. Present are the notaire (notary) and both notaries if the buyer and seller each have their own, the buyer and the seller (unless they have given their agent or notary a power of attorney), and the buyer and/or seller's real estate agents, if they have agents.
You should arrange with your bank in advance (well in advance) how the payment will be made, and the bank will also coordinate with the notary. The bank will send a check or wire money to the notary, and if you owe a portion of the money to be paid at the closing, you will do the same. The notary will likely require an attestation regarding the origin of funds from your bank. Be sure to find out if this will be necessary.
The notary flips page by page through the final sale agreement (which looks a lot like the purchase agreement), summarizing and highlighting the key points. Be sure you understand everything and that everything is accurate!
Then you'll sign and initial papers for about 10 minutes.
Find out from the seller or seller's agent if there are any documents pertaining to the apartment that they should pass along to you (copies of condo association minutes, if you do not already have them, etc.) You may also want to ask for the lock/key certification letter, as for safety reasons, some keys cannot be copied without showing this certificate.
Don't forget to get a set of keys!!
***
Have you purchased property in Paris? Do you have any tips to share on the closing process?