Not many visitors to Paris venture beyond central Paris, the first eight arrondissements, except perhaps to see the Sacré-Cœur Basilica in Montmartre. But locals know that the 19th arrondissement in the northeast corner of the city is home to one of Paris's most beautiful parks.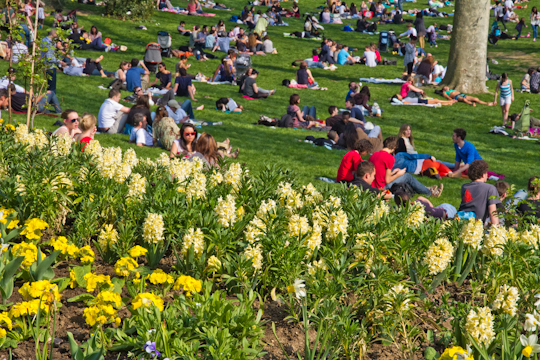 A more "modern" park (created in 1867), the Buttes Chaumont is a refreshing change from the lovely yet overly manicured, elegant parks for which France is known. Its 61 acres and five kilometers of trails and paths up and over steep hills, over bridges and around rocky outcroppings give you a sense of exploration and not just admiration. Look carefully and you will even find a waterfall hidden behind the rocks.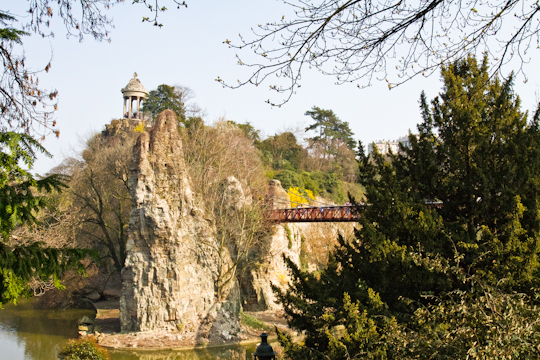 This place is alive. You are welcome to sit on the grass here, unlike in many of the city's parks. If picnicking is not enough action for you, stop by Rosa Bonheur, one of the park's three restaurants, for a drink or tapas. Enjoy dancing in the warmer months, or a more formal restaurant in the winter.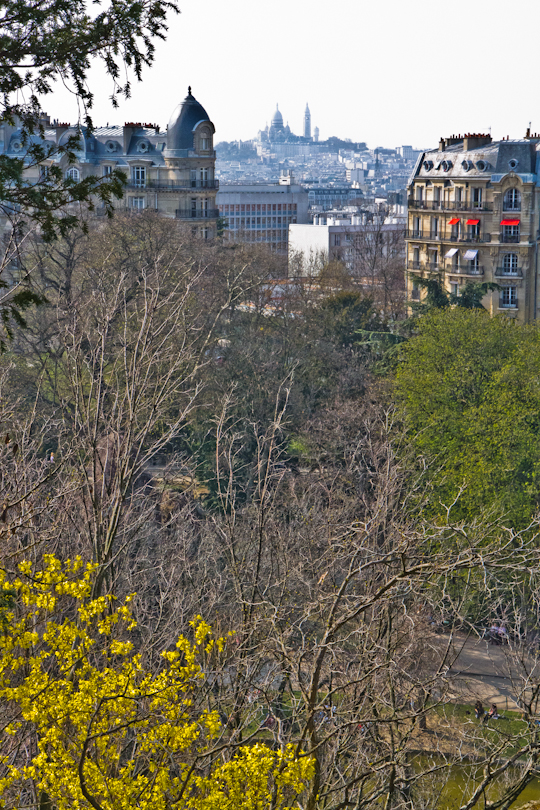 Rosa Bonheur
2, allée de la Cascade (near the Bozartis metro – access through gates opposite 74 rue de Botzaris)
Tel. 01 42 00 00 45
info@rosabonheur.fr
Open Wed to Sun, 12 noon to midnight
If you are keen to explore further, combine a trip to Buttes Chaumont with a visit to neighboring Mouzaïa.
***
Which is your favorite park in Paris?