The Parc de la Villette is the product of a fusion between nature and science and technology. This 19th arrondissement park and activity center is home to canals, theaters and event halls, exposition centers, La Géode (a hemispherical IMAX theater with a screen 10 times bigger than that of a normal movie theater), museums such as La Cité des sciences et de l'industrie (City of sciences and Industry) and Museum of Music.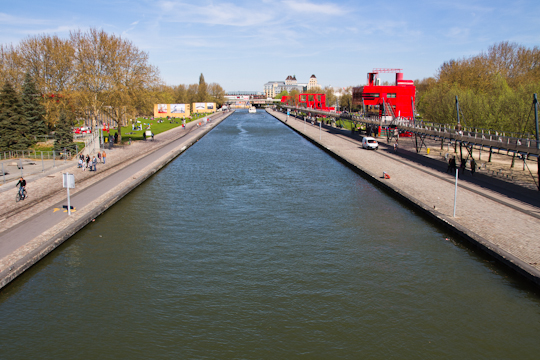 One of the canals of the Parc de la Villette

Visit La Villette for a specific event, or just to wander and perhaps stop for a picnic. Its parks within a park are based on themes and each aims to convey a different mood.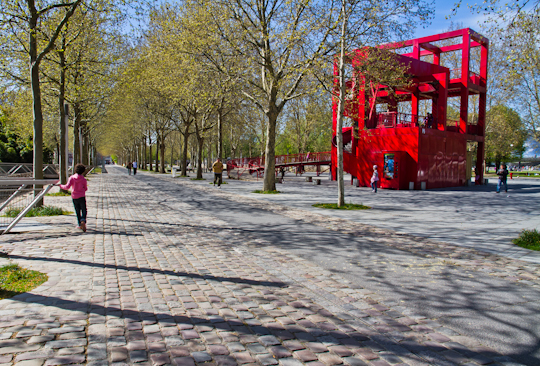 In the summer, take advantage of the after-dark open air movies on what is certainly the largest screen I have ever seen. Now is the season for jazz at La Villette: from August 29 to September 9, 2012, you can attend one of the numerous concerts the park is organizing.
La Villette is also a wonderful place to bring the kids. La Cité des Enfants (Children's City) at the Cité des sciences et de l'industrie is an interactive science museum designed to help kids understand the world around them.  It is best suited for children with a decent attention span. There is also a Planetarium and of course La Géode.  Be sure to purchase your tickets online in advance. The various venues of the park also have workshops for kids of all ages that you can reserve online.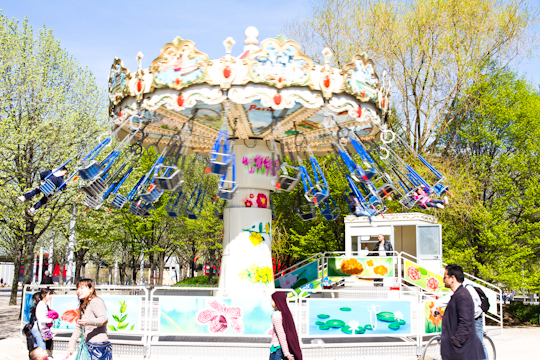 Near the Parc de la Villette is the Basin de la Villette, an artificial lake created in 1808. It links the Canal de l'Ourcq to the Canal Saint-Martin. Around the Basin is a complex of movie theaters, and a number of bars and restaurants.
***
Have you discovered any "must do" secrets of the Parc de la Villette?