This week's get-to-know-Paris challenge is to try a new chocolate shop.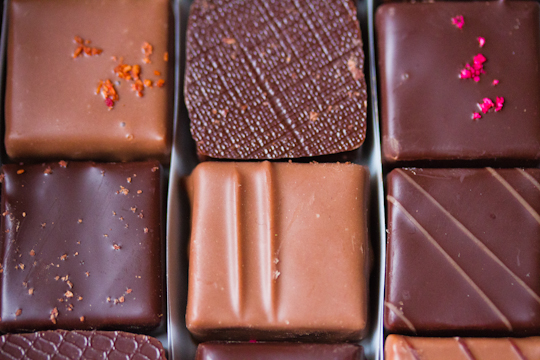 Chocolates at Un Dimanche à Paris
Need some ideas? Take a look at Haven in Paris's list. David Lebovitz's Paris Pastry Guide can also help point you in the right direction (or lots of right directions!)
And see my post on Chocolate Tasting at Un Dimanche à Paris for another idea to broaden your palate!
***
Do you have a favorite chocolate shop in Paris?