This week's get-to-know-Paris challenge is to visit the Christmas market.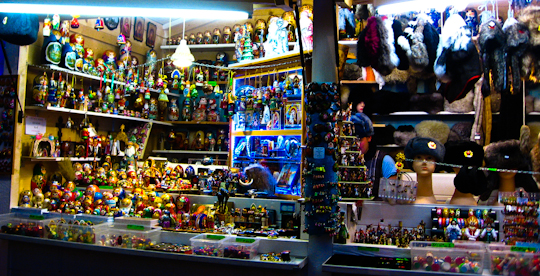 Whether you are shopping for holiday gifts or not, surely you can find some winter cheer at this festival of lights on the Champs-Élysées, or at the very least, some vin chaud (hot mulled wine)!
Click here to read about my Paris Christmas market adventures last year. If you want to go farther afield, there are also wonderful Christmas markets in Strasbourg, Lille, Cologne and Berlin (see my day trip and weekend trip itineraries!) and a number of other cities. Click here for Travel & Leisure's list of the Best Christmas Markets in Europe.
***
Which is your favorite Christmas market in Europe? Did you find any particularly interesting stalls at this year's market on the Champs-Élysées?