To commemorate the 50th anniversary of the assassination of JFK, but moreover to reflect on the life and the legacy of John F. Kennedy and the Kennedy family, Galerie Joseph in the 3rd arrondissement, will be hosting a special photo exhibit from October 18th to November 30th.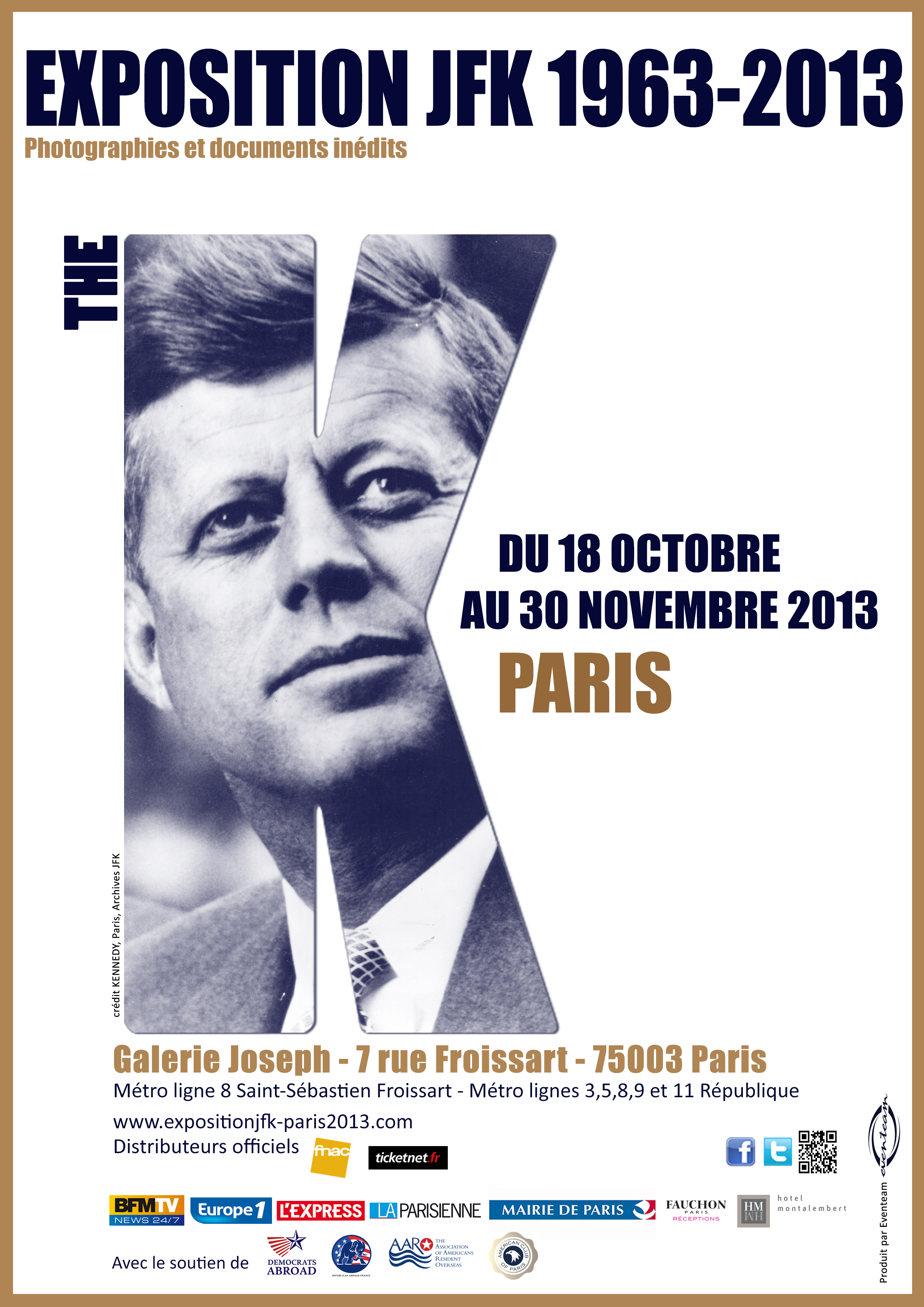 Frédéric Lecomte-Dieu, the exhibit's curator, was a close friend of Pierre Salinger and has worked as a biographer of the Kennedy family since 1995. He worked with the U.S. National Archives and with the Kennedy Library in Boston to bring these photographs to France for the first time.
Take a sneak peak at some of the photos that will be on exhibit, starting this Friday!
Full price tickets are €10 and can be purchased online.
Galerie Joseph
7 rue Froissart
75003 Paris
Exhibit opening hours: 10am to 7pm, 7 days a week