Last week I e-mailed my friend Mary Kay of the wonderful blog Out And About in Paris and said, "I know you must be up to some fun adventure this week–whatever it is, count me in!"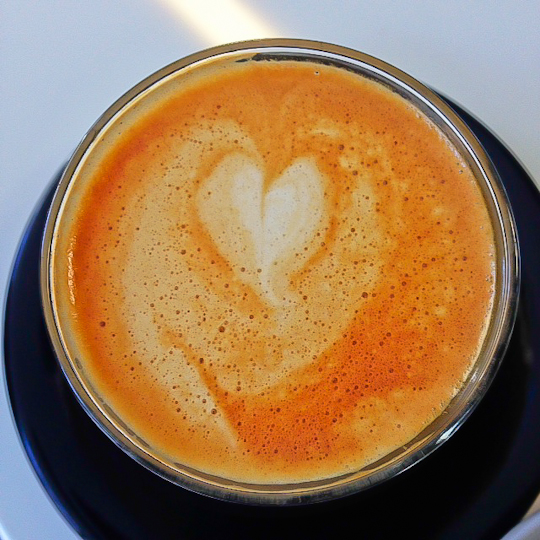 Fair trade coffee
Sure enough, she was thinking of checking out a spot I had never even heard of! Le Laboratoire is a multi-disciplinary space, in their own words:
"Opened since 2007, Le Laboratoire is a contemporary art and design center in central Paris, where artists and designers experiment at frontiers of science. Exhibition of works-in-progress from these experiments are frequently first steps toward larger scale cultural humanitarian and commercial works of art and design."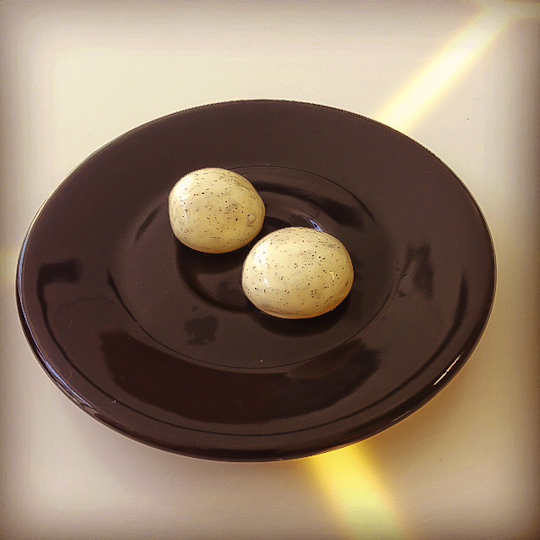 Yogurt 
Although the exhibits were closed on the day we visited, we were able to look through the small gift shop and test some items at the associated branch of Coutume Café next door.
At the gift shop, I purchased some "aero shots", energy air shots that you squirt in your mouth, similar to using an inhaler.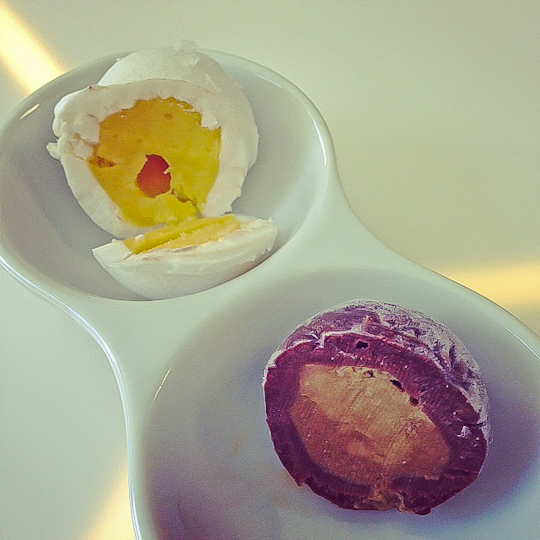 Ice cream!
Of course it was my duty to test taste everything we could at the café. In addition to their prize-winning coffee, we had yogurt and ice cream that were both experiments with edible packaging. The mango ice cream you see above is wrapped in coconut "packaging" and the coffee is encased in chocolate. Just wash it off under water and it's god to eat! I look forward to trying more of these food experiments when the café's menu expands!