Many of you know Michelle already. She manages my Marais apartment on the ground and is super helpful and organized, but she is also a wealth of information on everything Paris. For a couple of months now, she has been telling me about the Open Mic Nite at Club Rayé in Montorgueil. A couple of weeks ago, I was finally able to go with her…and I'm so glad I did!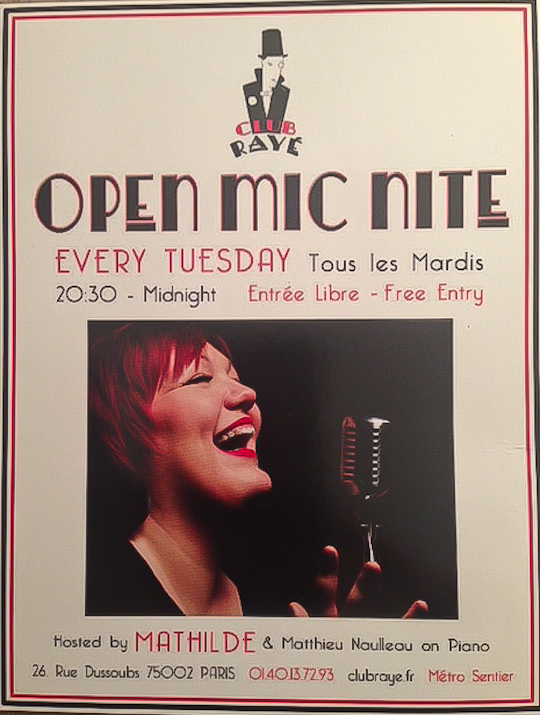 Every Tuesday from 8:30pm to midnight, this club on rue Dussoubs hosts an evening of song and good cheer. Anyone can get up and sing, though you may be intimidated by the talent if you are not a quasi-professional! It's OK, you can also just go and listen to the piano (played by Mattieu Naulleau) and the amazing singers.
The food at Club Rayé is also surprisingly tasty and a great value for your money. They have an array of small plates and desserts; I had the eggplant at just 8 euros and would absolutely order it again (credit caleb)! And you get complimentary caramel popcorn with your drinks…
The staff was extremely friendly and combined with great music, great food and a laid-back atmosphere, it made for the perfect mid-week evening outing.