For some time now, I've been wanting to cycle the full length of the Nantes-Brest Canal. Technically, the classic cycling route actually runs from L'écluse de Quihex, about 25km north of the city of Nantes, along the canal to Carhaix, then parts from the canal and heads north until it hits the English Channel at Roscoff. All in all it's approximately 350km or about 220 miles.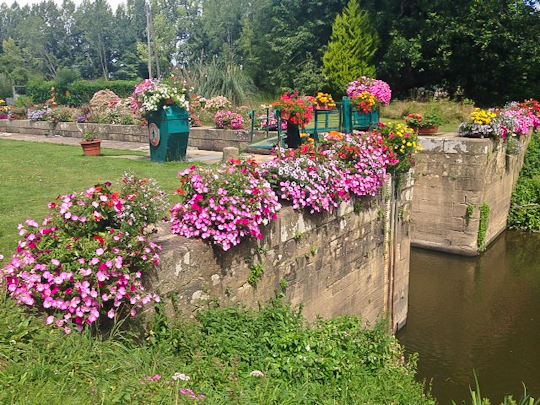 I figured that ideally I would need about 4 or 5 days to complete the full route. But then I realized that with a bit of logistical complication, I could actually complete the first half of the trail during the week (while still going home in the late afternoon to work and sleep in my own bed!) and the second half over the weekend, with just one night in a hotel.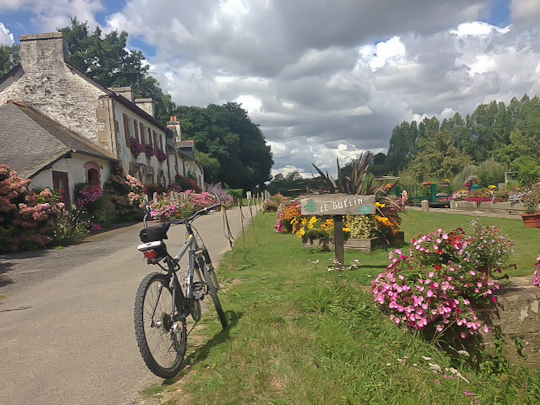 The path is very well-maintained, primarily dirt but certain stretches are paved. It's well-marked (though I did take a couple of wrong turns) and you are never too far from a town with a place to stop off for some food, drink or a place to stay the night. The canal is marked by 238 locks, each with a lock house, where the lock keeper lives. Often the lock house is a gîte d'étape, a guest house where you can stay the night.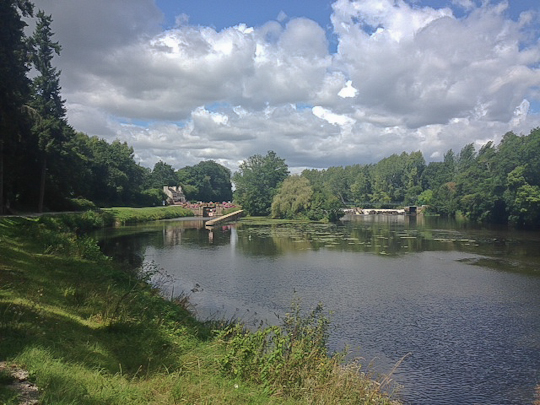 Certainly, you do not need to cycle the whole canal. You can do a portion of the canal. Each segment is a bit different, but if you would like to do a relatively easy, flat, paved segment that is stunningly beautiful, I recommend cycling the route between Malestroit and Josselin (26km each way). For a shorter route yet, you can also rent bikes from the very friendly campground of Domaine du Roc in Le Roc Saint André, alongside the canal, and cycling to Malestroit (about 9km each way) or Josselin (about 17km each way).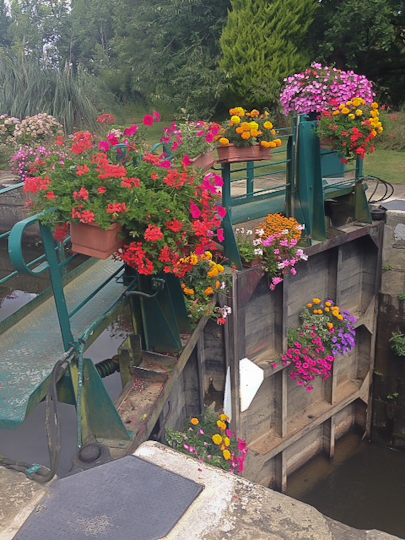 You can see the details of each leg of my bike trip here: NANTES-BREST CANAL.