Kayaking in the Gulf of Morbihan is not for the faint of heart, but a great activity for those who are up for a bit of adventure.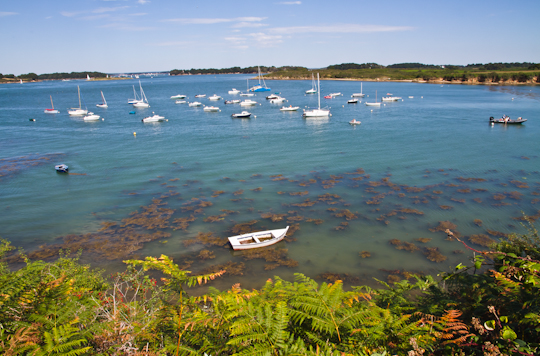 Why is kayaking in this seemingly tranquil "little sea" (mor-bihan in Breton) of southern Brittany a challenge? The reason is that the currents are fierce. One of the currents in the Gulf has been measured to be the second strongest current in all of France. The tides are also not intuitive. In addition, you have to watch out for oyster beds, in particular during high tide when they are largely hidden!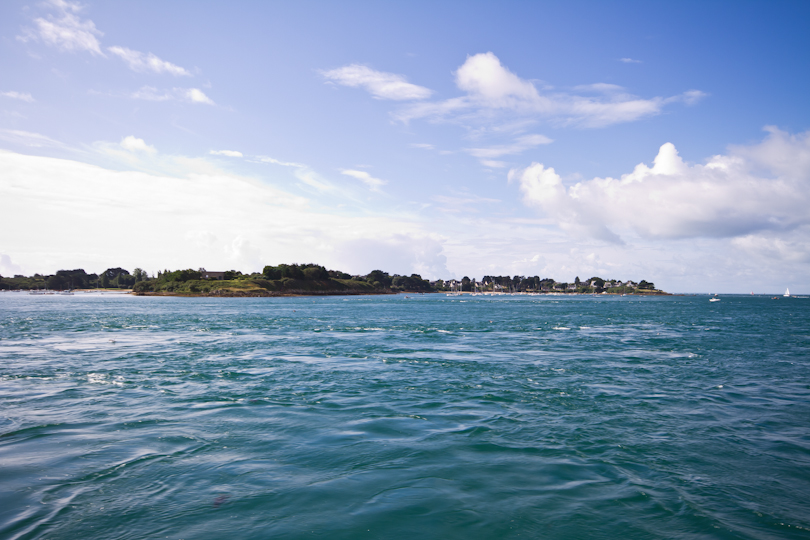 This video I found on YouTube gives you a sense of the power of the currents.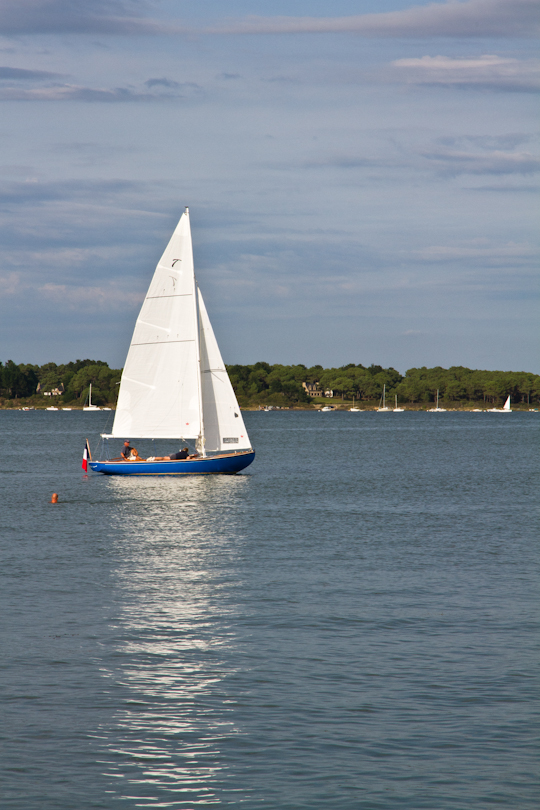 So I would strongly discourage you from kayaking on your own in the Gulf. Instead, I would highly recommend visiting Varec'h Kayak in Baden. They have group trips, or you can just rent single or double kayaks from them. But in the latter case, they will still give you a thorough debriefing before you head out on where you can and cannot go at that time of day. And they mean it. We were heading back through a narrow passage about 10 minutes before their instructions told us to and we were almost swept away. We had to cling to the coast and try again 10 minutes later!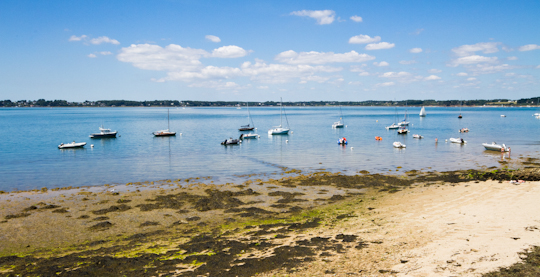 If you're looking for something in the area that's a bit more tame, you can also rent kayaks and other boats at the old Port of Saint-Goustan in Auray to explore the Auray River. The one tricky thing–you will need to go downstream first, then upstream to return to the start!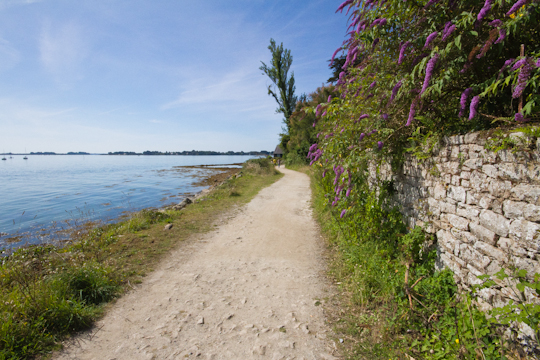 Or of course you can go on a boat trip of the Gulf. There are many options; I recommend the 2-hour Izenah Croisières excursion from Baden's Port-Blanc.