On Monday, I had the great honor of assisting with the launch of the updated restaurant guide, Le Pudlo Alsace 2015 by Gilles Pudlowski.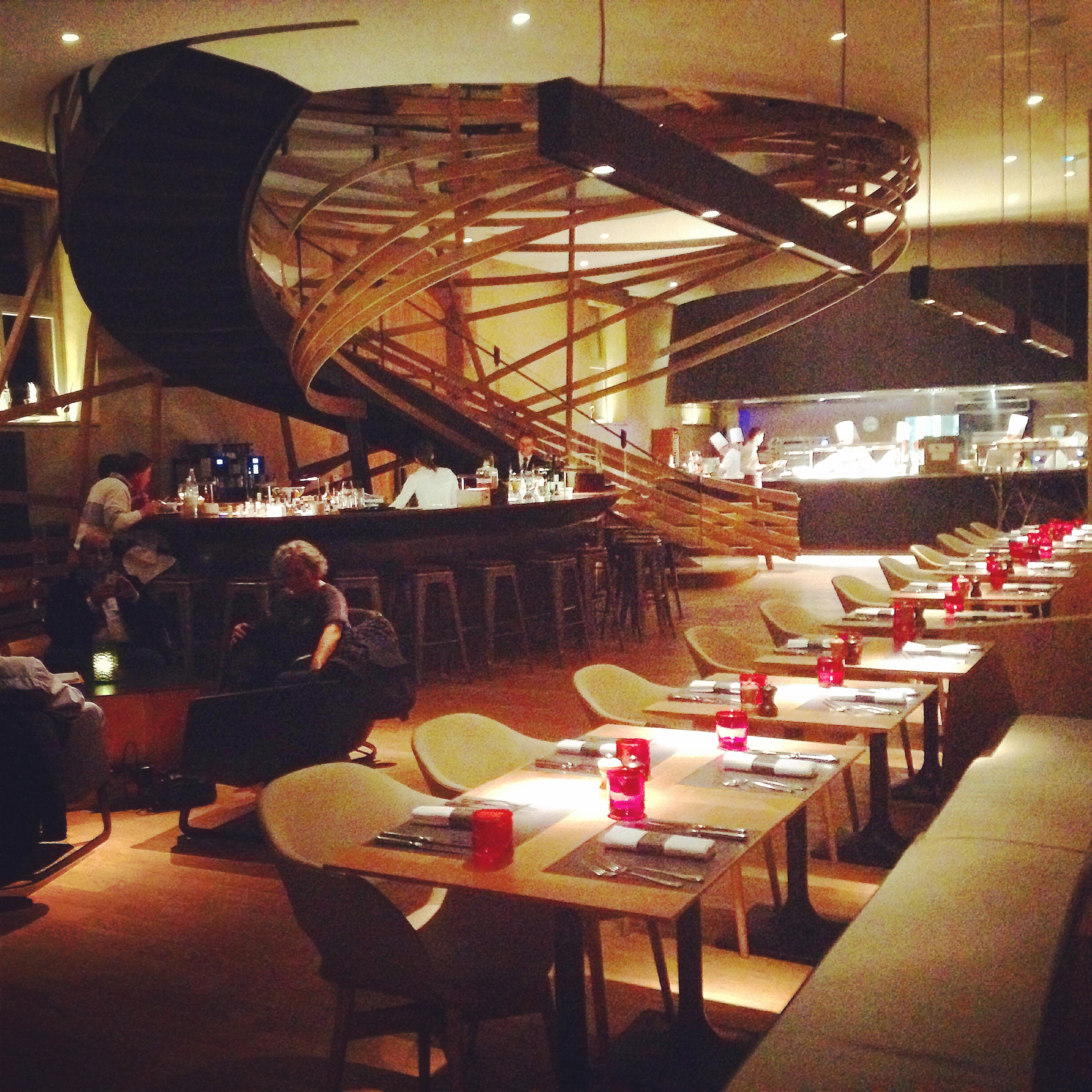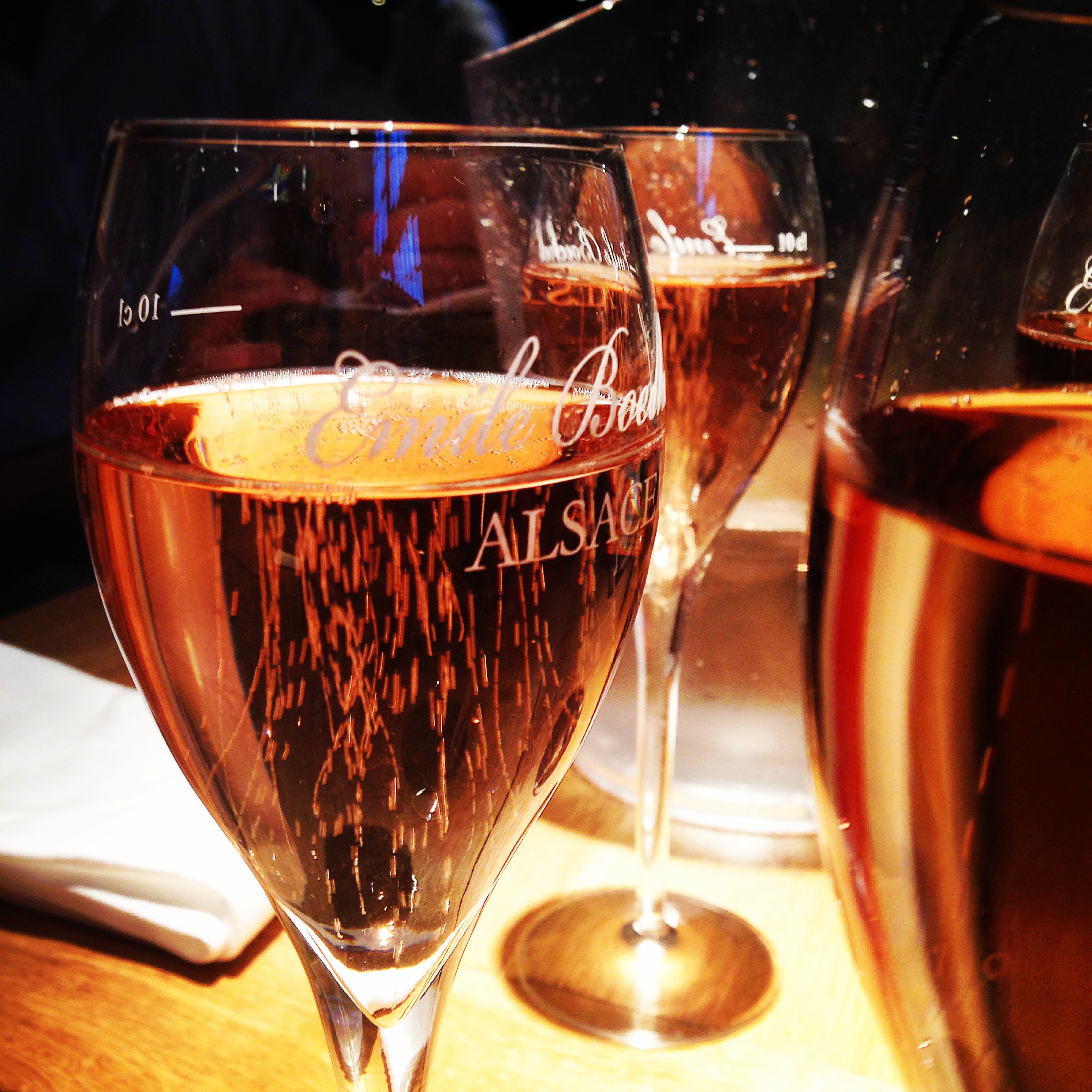 Les Haras and its incredible central staircase
The event, organized by Le Pudlo and by Sonia Dupuis's Cook and Com, was held at Brasserie Les Haras in Strasbourg. Over 30 chefs, vintners and other leaders of the Alsatian culinary world were honored and were invited to share some of their best dishes.
Brasserie Les Haras is an exceptional venue. It opened only about a year ago after massive renovations. The structure was originally part of a horse farm, and the old stones and beams have been well-preserved, among more modern touches such as the focal point of the restaurant, the large winding wooden staircase. Although Brasserie Les Haras is worth a visit for the building alone (you can read more about the renovations here), the food and service are also exceptional. The manager, Maxime, made us feel at home and went above and beyond in assisting with the event. And here is the most amazing part: Les Haras is France's one and only not-for-profit restaurant. The building is owned by IRCAD, a cancer research organization, and all profits go to IRCAD.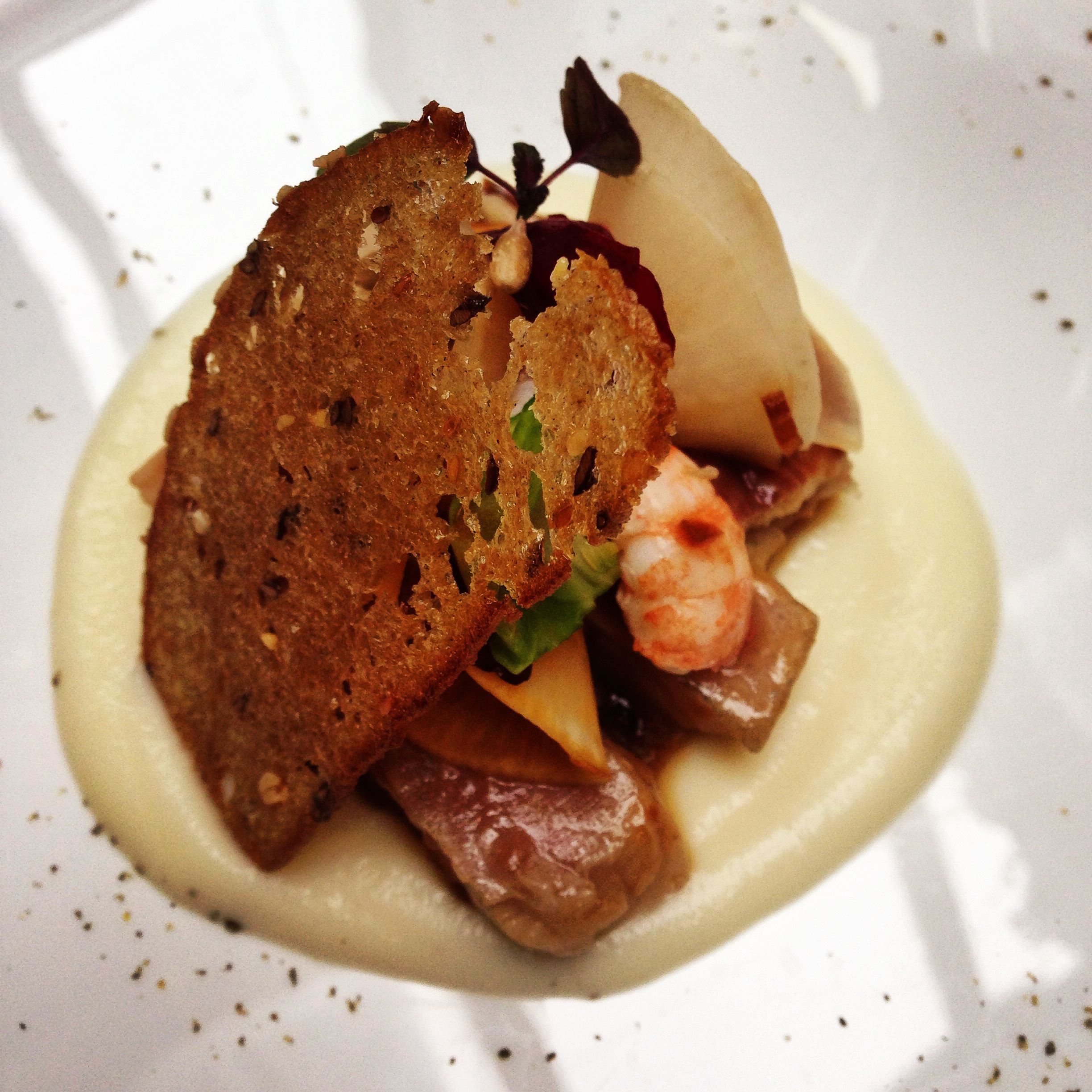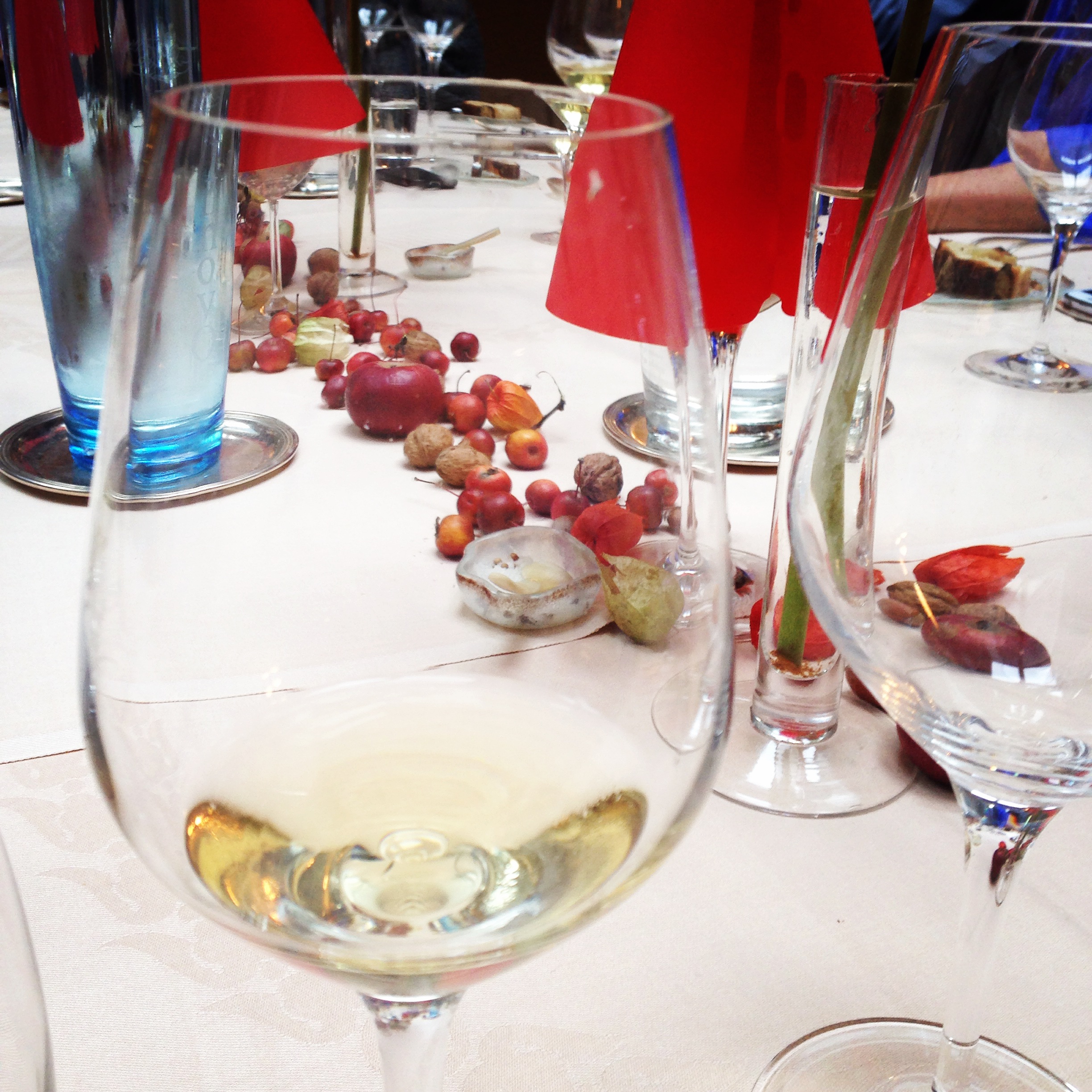 Lunch at Laurent Arbeit's L'Auberge St-Laurent in Sierentz
Leading up to Monday's Pudlo launch, the event staff had the fortune of visiting several of the restaurants honored in this year's guide. Our first stop was L'Auberge St-Laurent in Sierentz, in southern Alsace.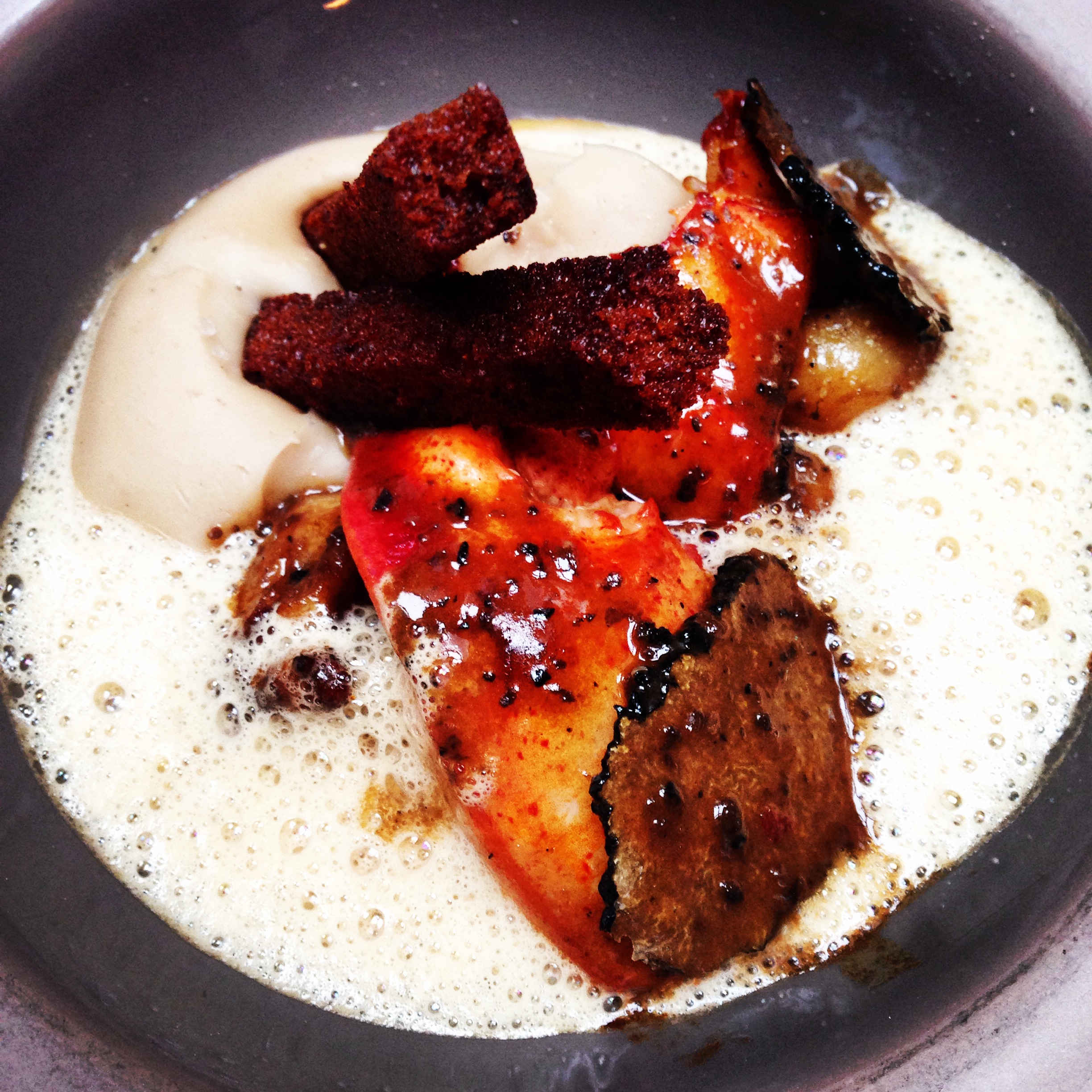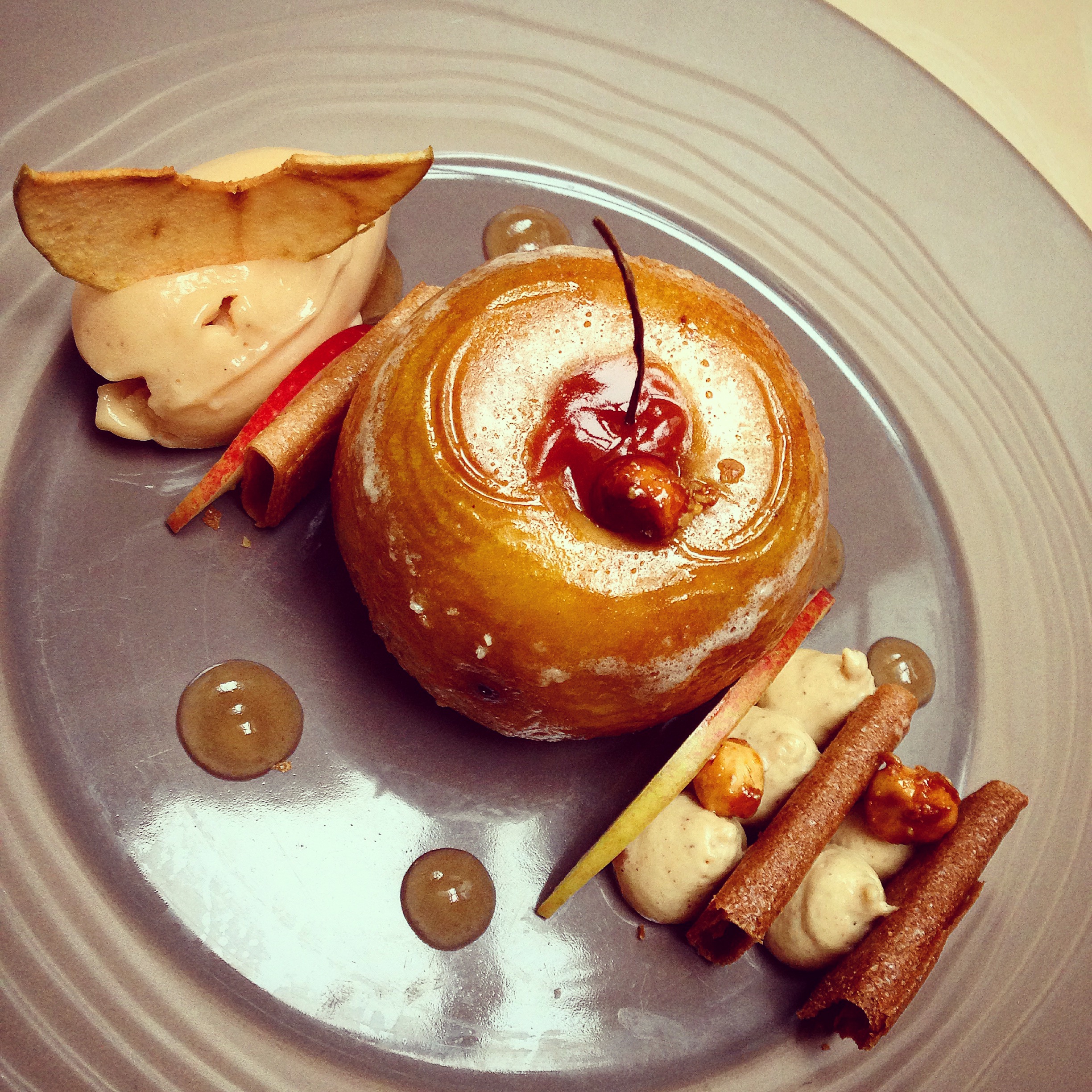 Lunch at Laurent Arbeit's L'Auberge St-Laurent in Sierentz
Laurent Arbeit recently took over from his father, Marco, as the restaurant's chef. Laurent is young and energetic and exceptionally friendly. But it is his talent for culinary arts that earned him Le Pudlo's "chef of the year" award this year. The truffled lobster starter may just be the single best dish I've ever tasted.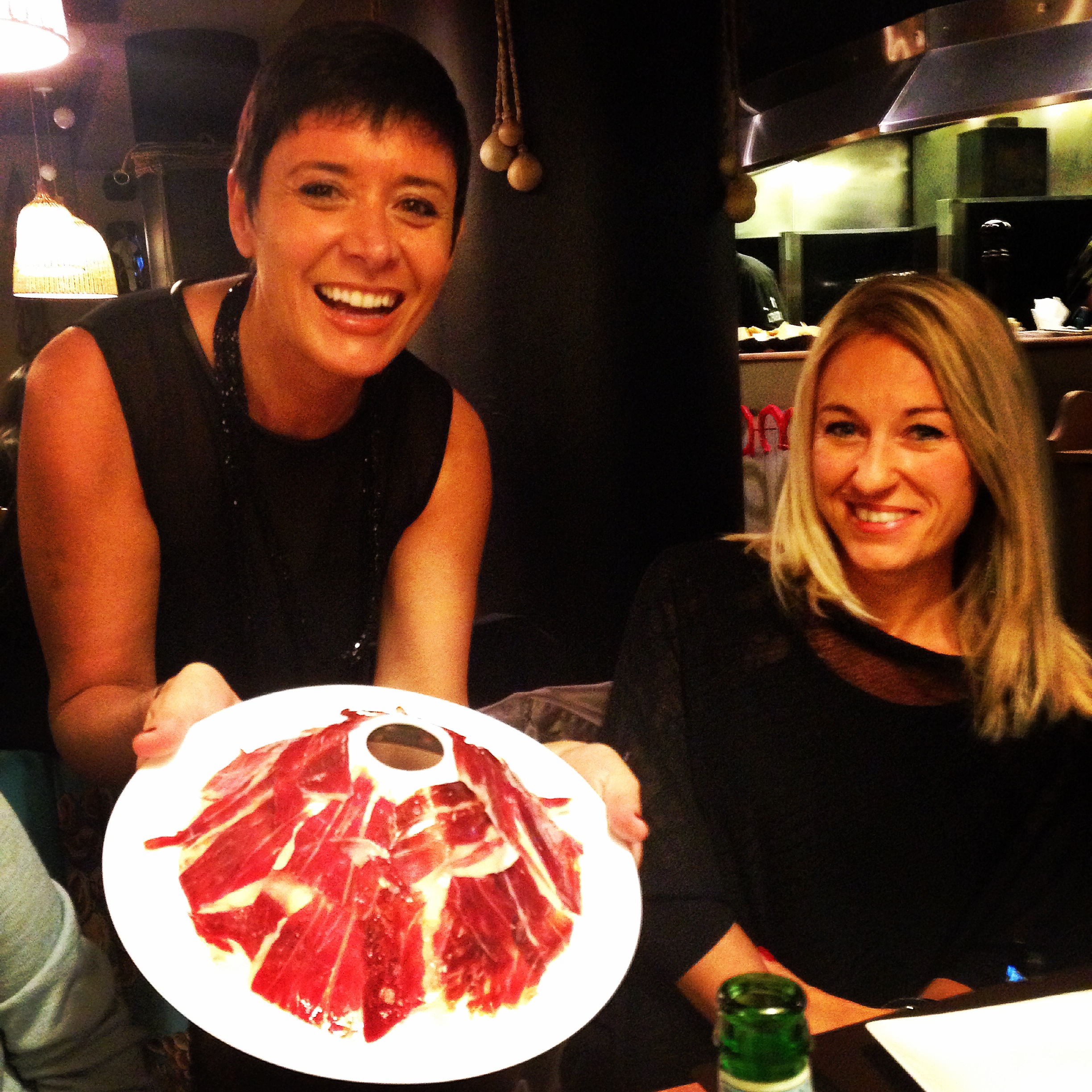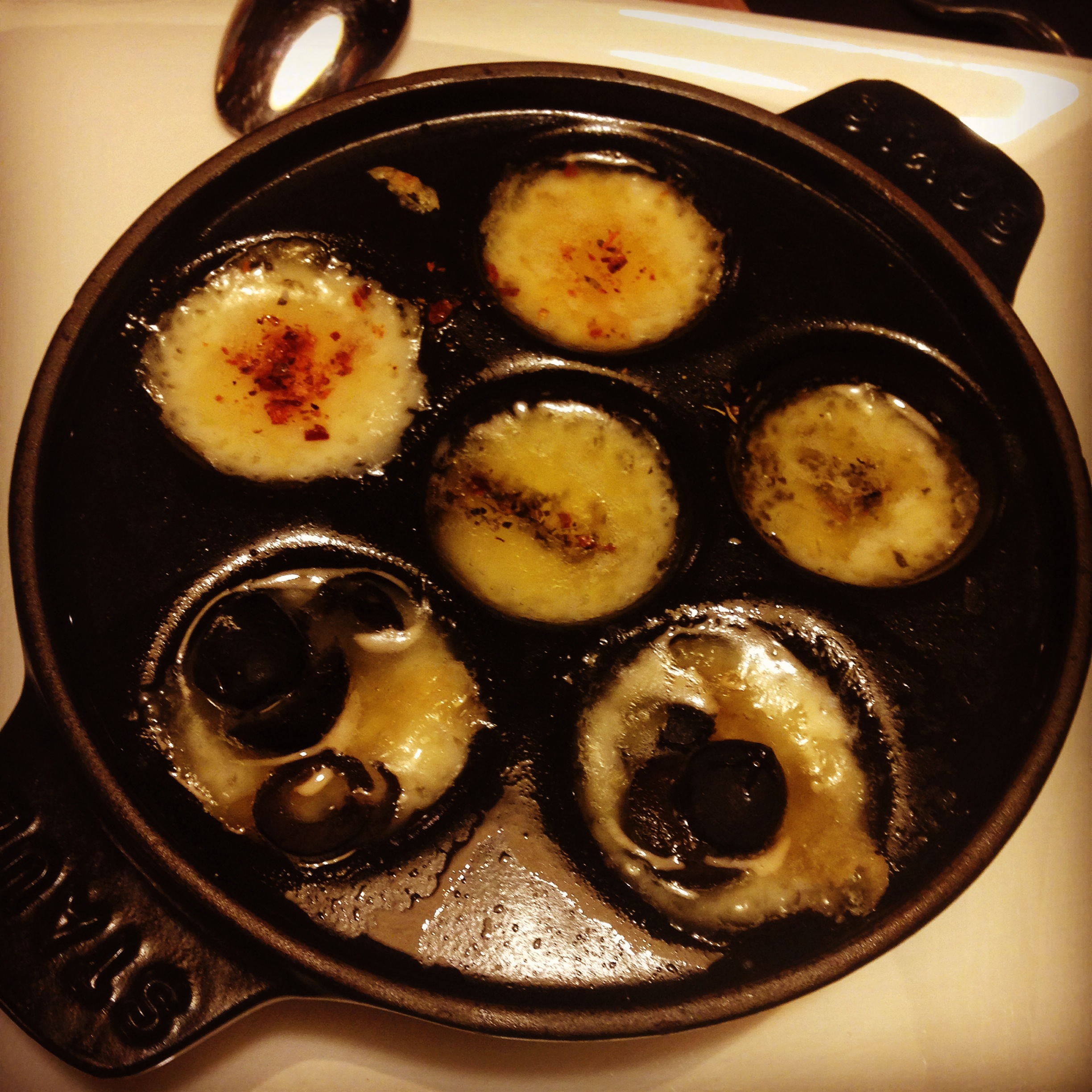 Viviana and Sandrine of the culinary magazine, Le Journal de Julien Blintz
We stopped in the picturesque small town of Ribeauvillé on the way back from Sierentz, and paid a quick visit to Zum Pfifferhüs, named "winstub of the year" by Mr. Pudlo. Unfortunately, we did not have time or room in our stomachs to eat there, but we were given an exceedingly warm welcome and glass of wine by the owners, Bénédicte Meistermann and Roland Langer. The restaurant is ridiculously cozy and I look forward to going back for a full meal.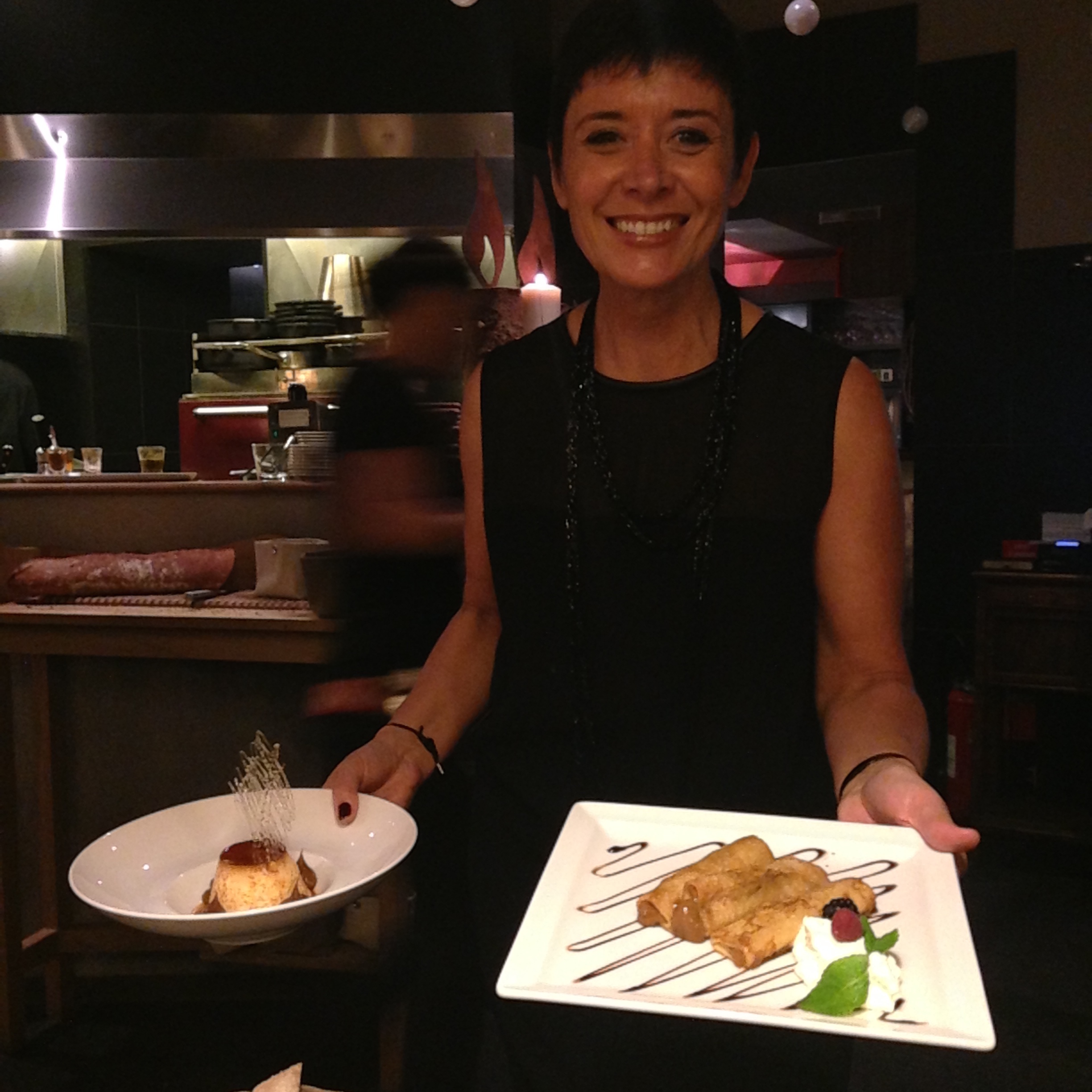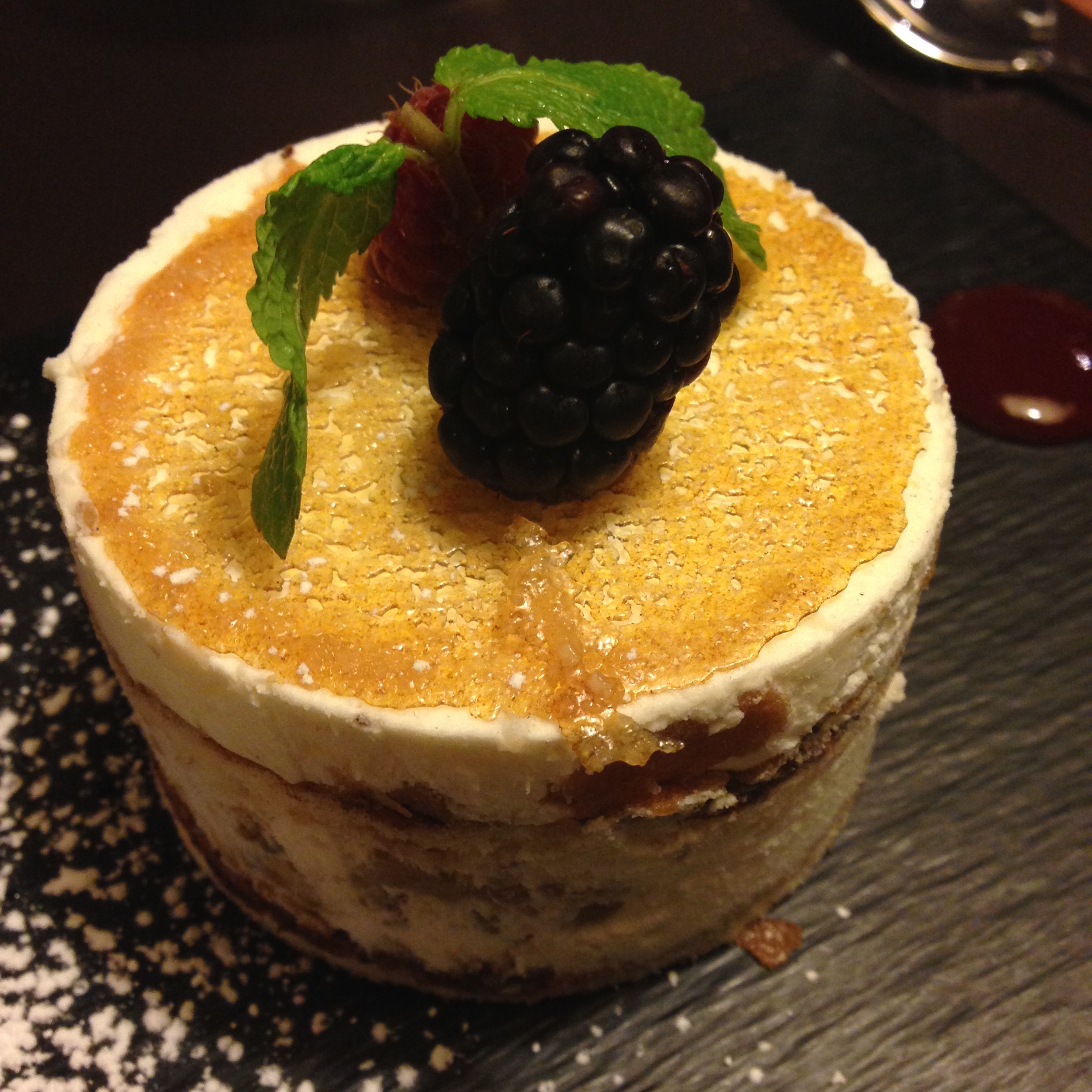 Viviana and the dessert offerings at La Pampa
For Saturday dinner, we stayed in downtown Strasbourg but ventured away from traditional French fare. We visited Viviana Schrenck, awarded the "hostess of the year" title, for her beautiful work with her Argentine steakhouse, La Pampa. Most people go for the steak, but I fell in love with their provolone appetizer (cooked in an escargot pan) and empanadas!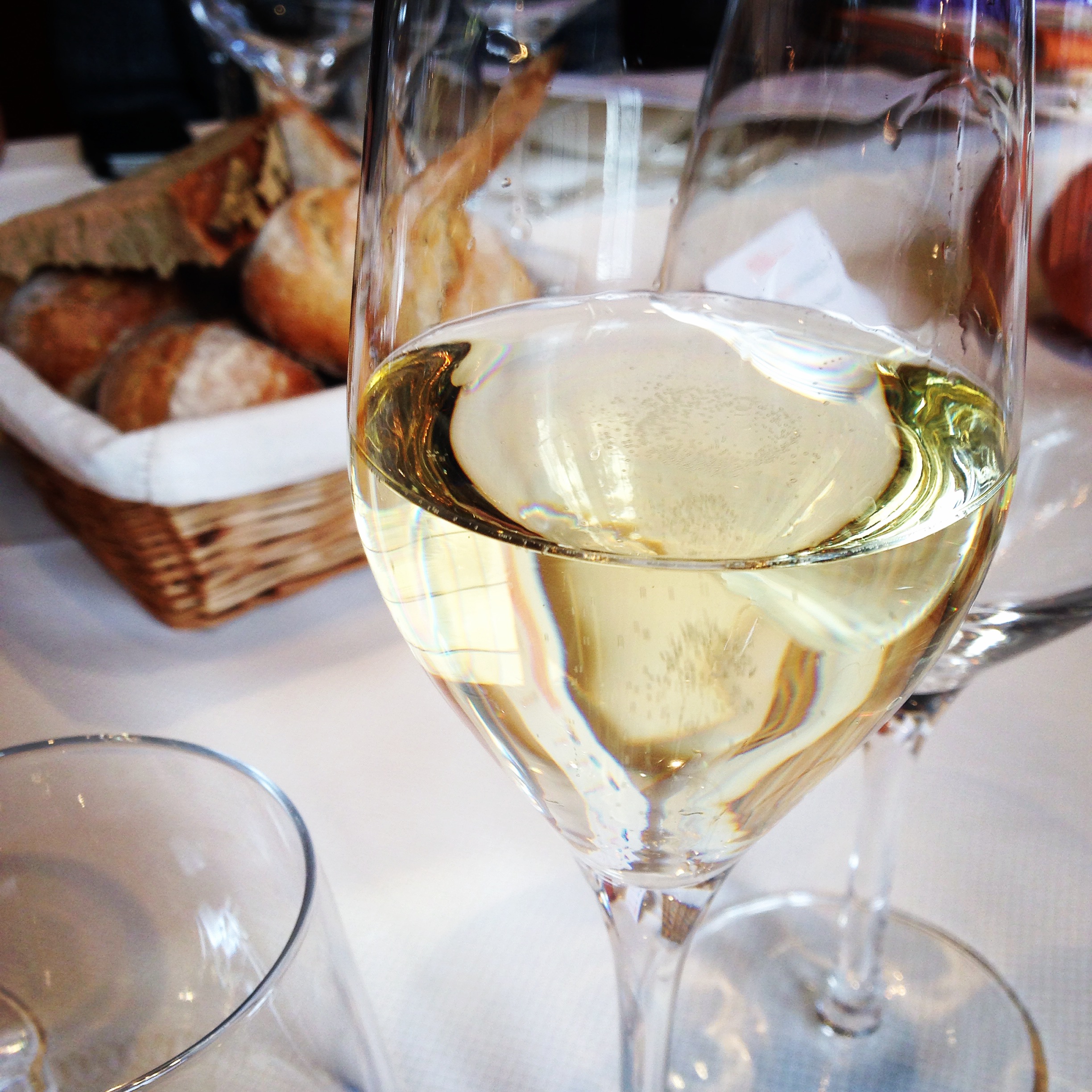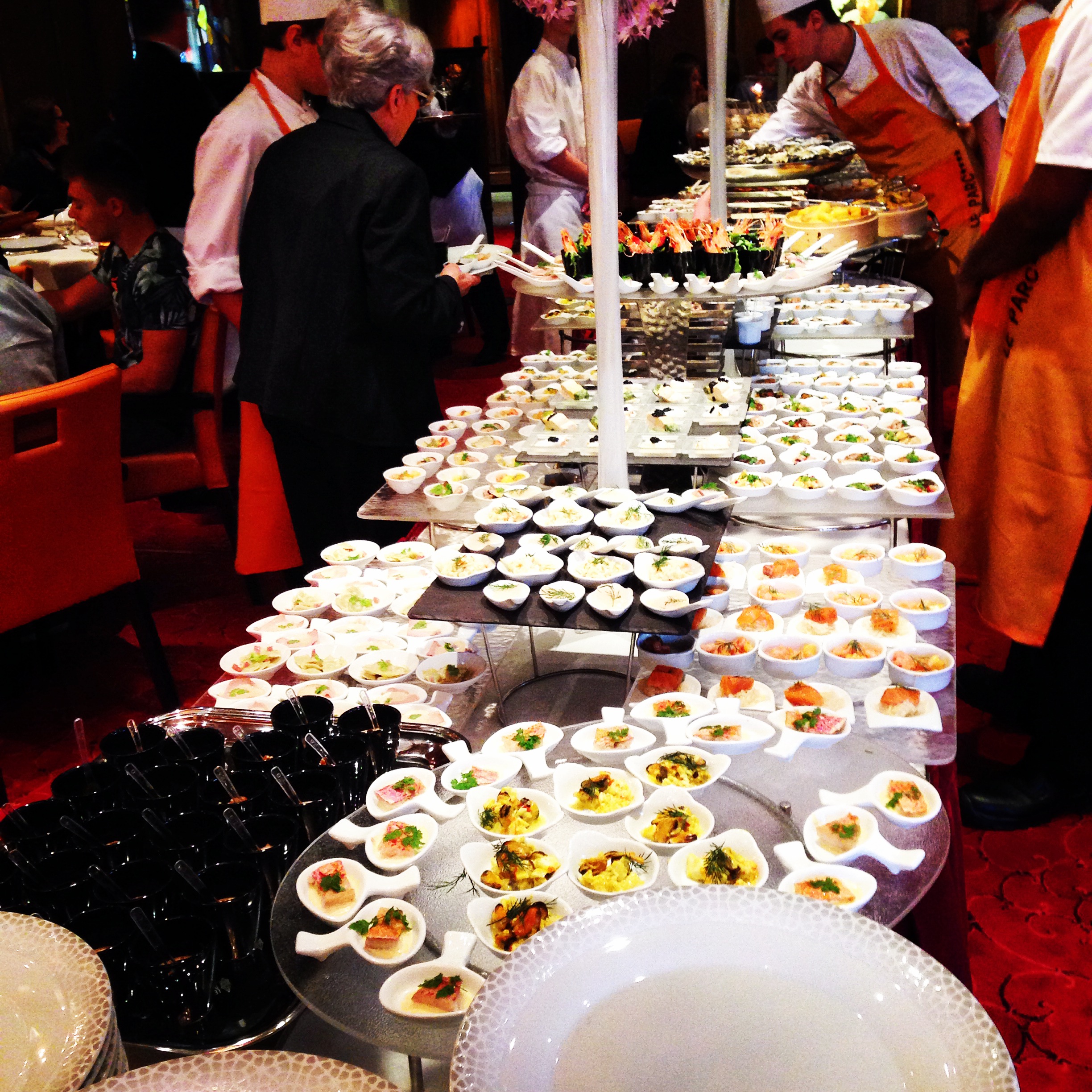 The buffet of starters at Le Parc

Sunday, after a quick stop-off for wine tasting, our decadence continued with brunch at the Le Parc in Obernaï. We started with the buffet of first courses, moved on to main dishes (I chose the scallops with pesto and truffle shavings) and finished with a dessert buffet. This brunch (Sunday only) is truly one of a kind.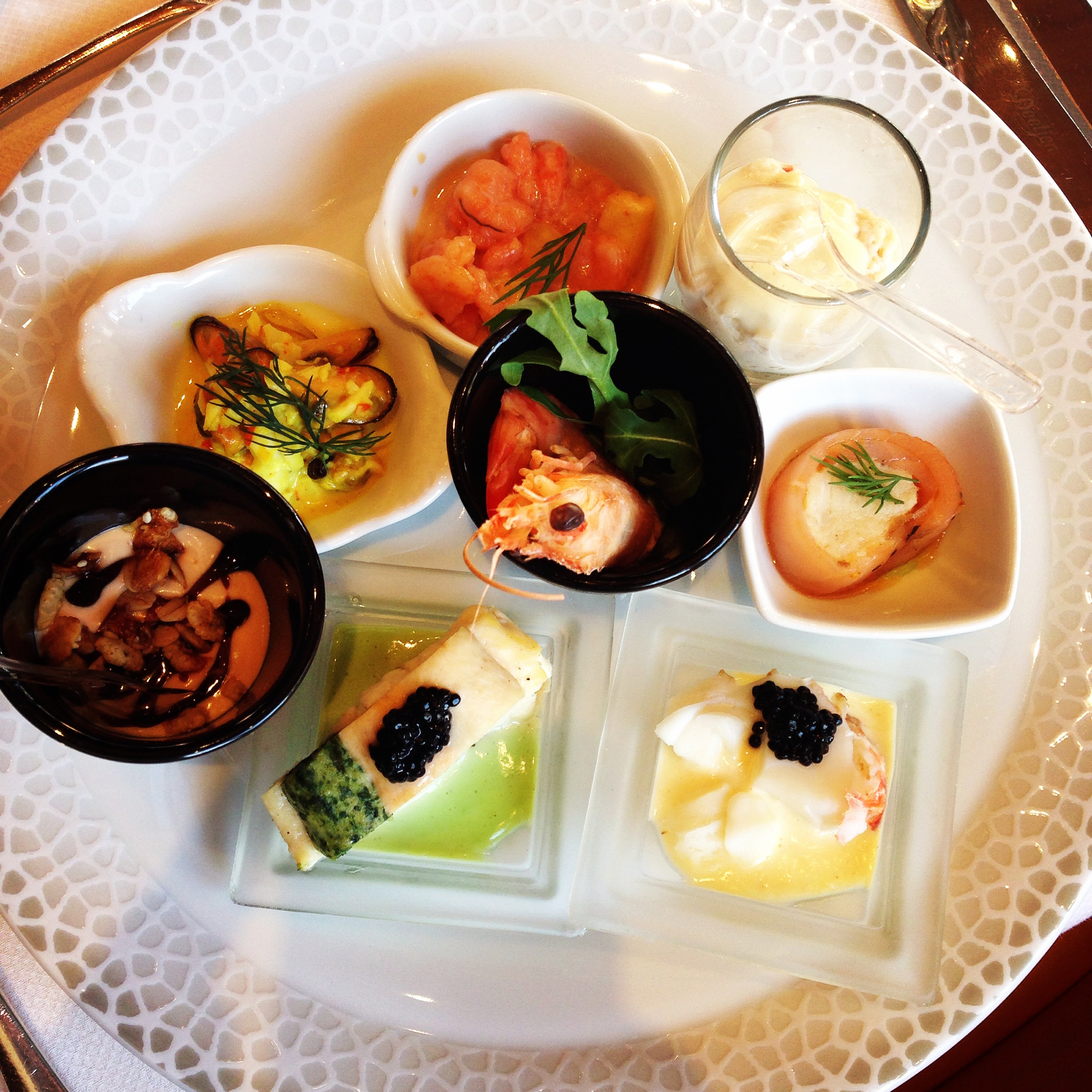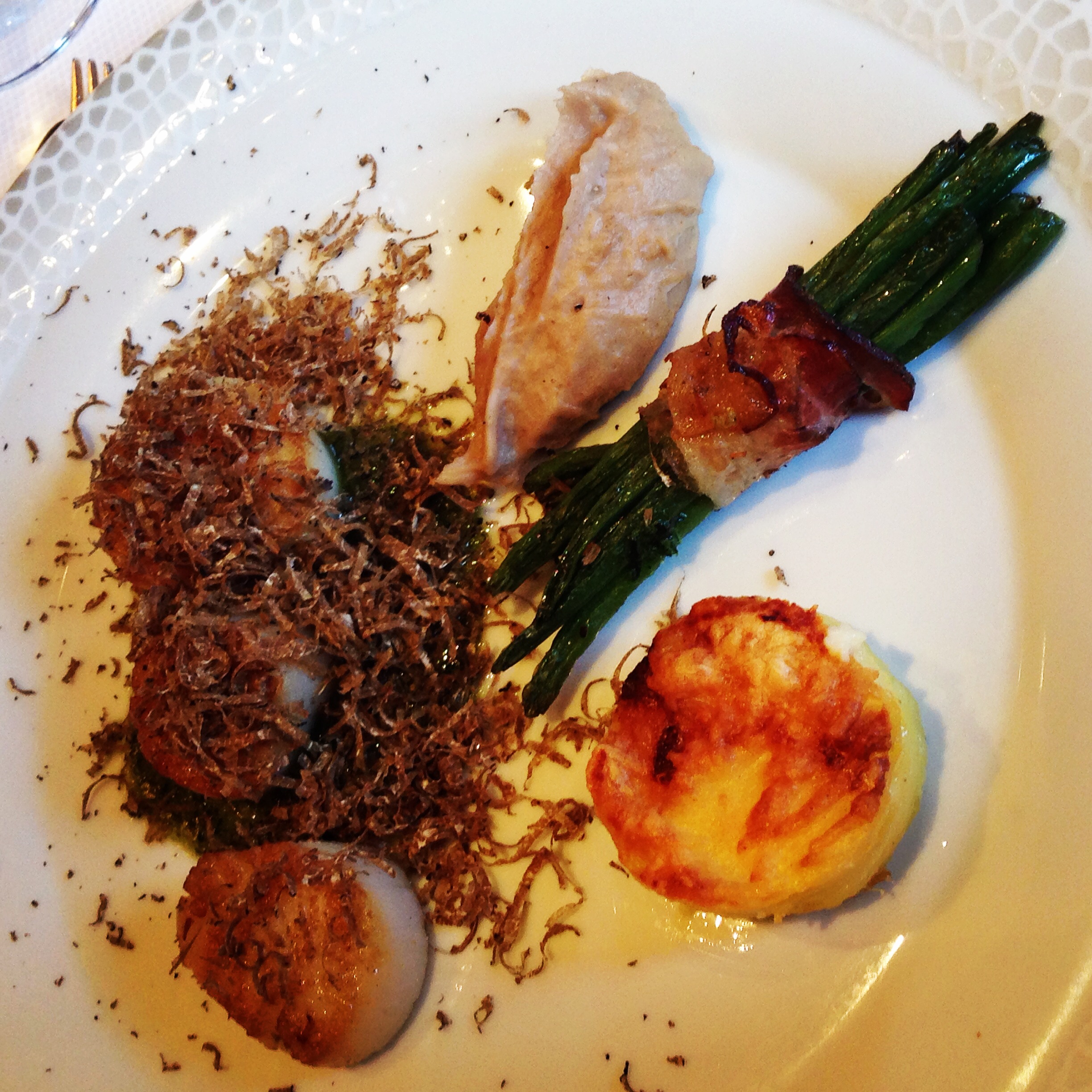 My pick for starters and my scallops main dish at Le Parc
The Sunday brunch is a perfect option for the person who wants to try a little of everything. You literally can and should try everything! At 60 euros per person, it's not cheap, but once you see all the work that goes into this production, I think you will agree that 60 euros is actually a great deal for this experience. And despite the gourmet quality and classiness of the restaurant, they encourage the Alsation tradition of families dining out together on Sunday afternoons, by offering a kids' price for the under 12's (22 euros). Be forewarned that you need to reserve up to three months in advance for this famous Sunday brunch!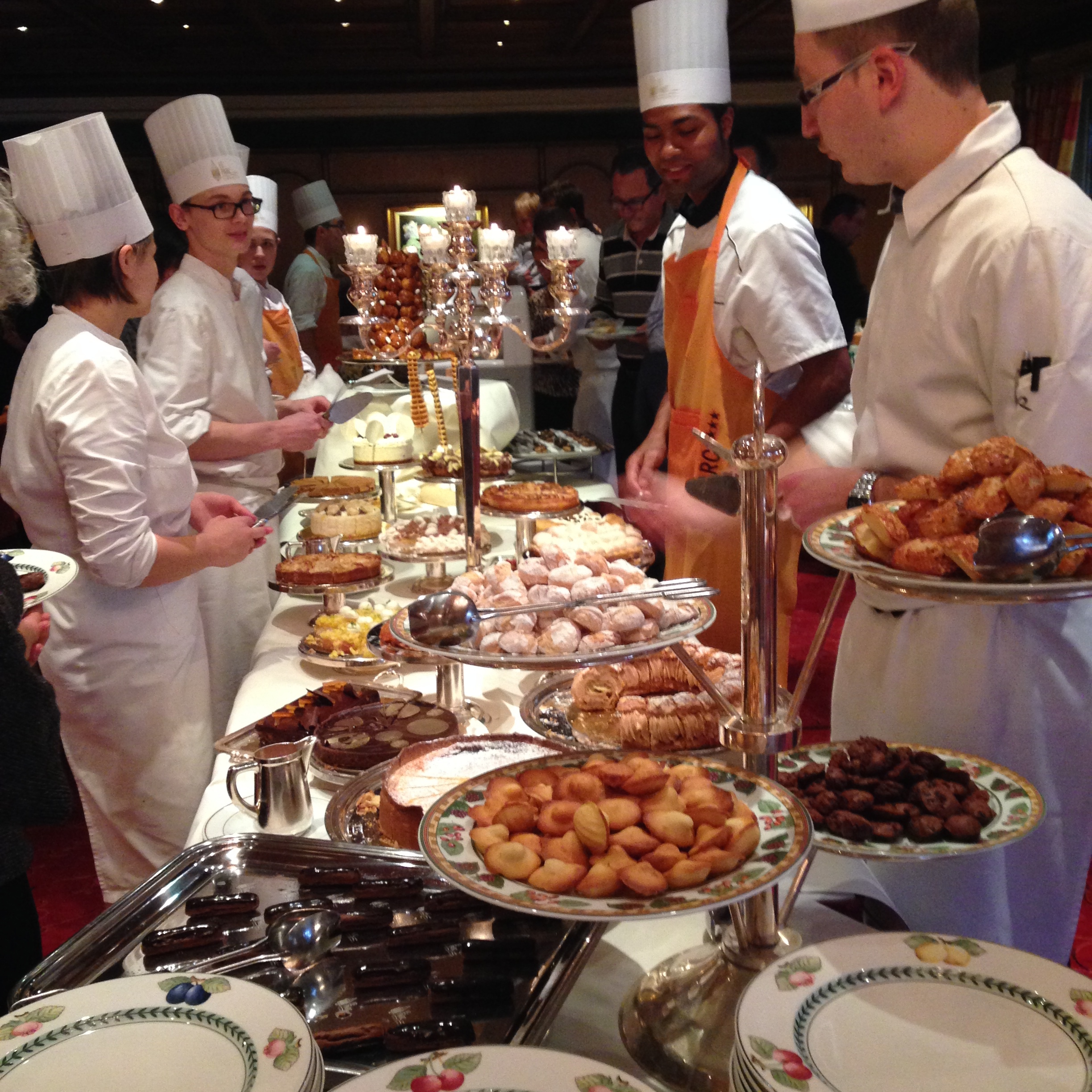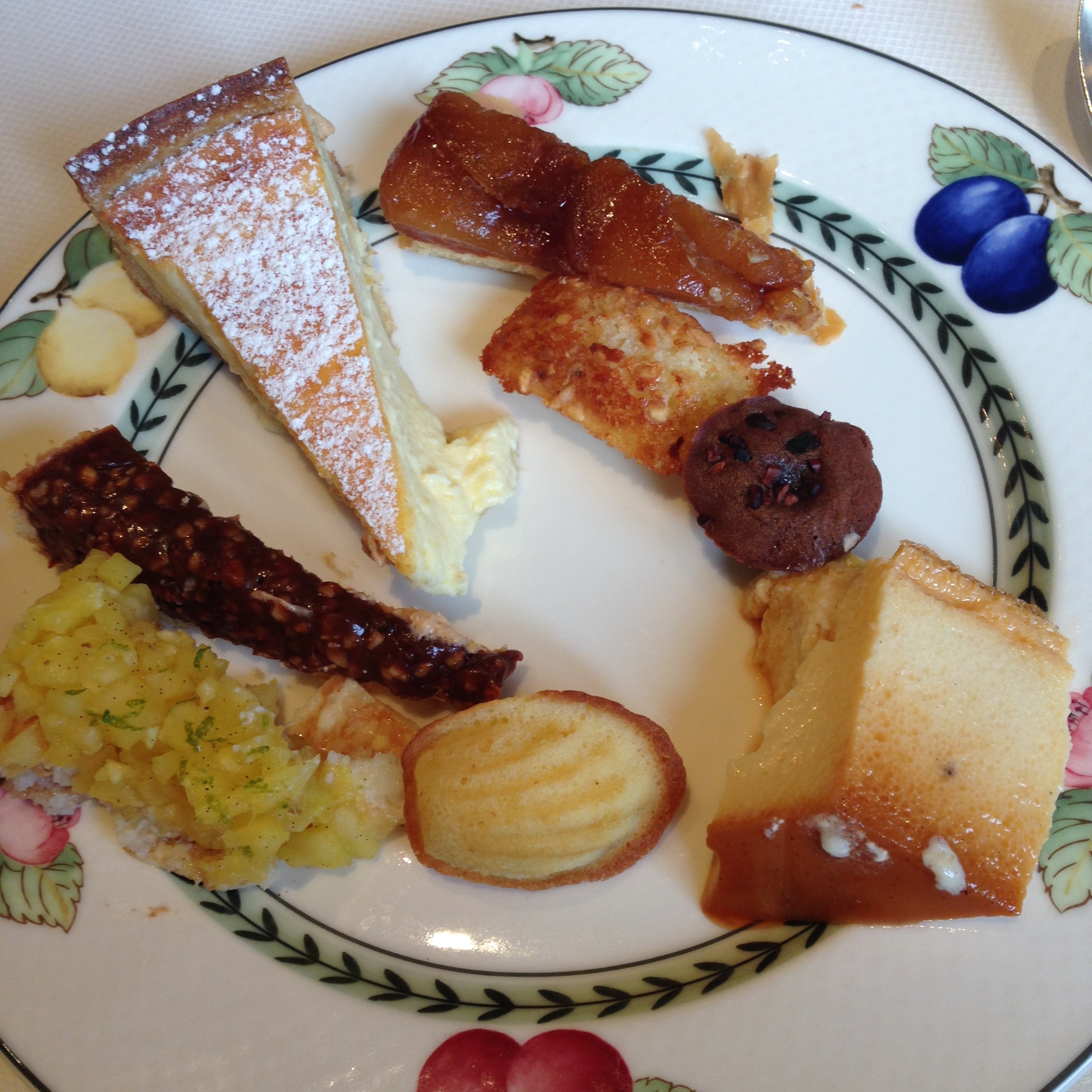 The dessert buffet and my dessert picks, Le Parc
We spent some time exploring the hotel at Le Parc after our brunch; I would highly recommend staying there. We then were invited to relax at the newly renovated Julien spa in Fouday, a wonderful way to end a foodie paradise weekend.
My sincere thanks to Le Pudlo and Cook and Com for this experience, and to everyone who hosted us so spectacularly this weekend!