This summer, I visited France's National Assembly in the 7th arrondissement, just across the Seine from Place de la Concorde.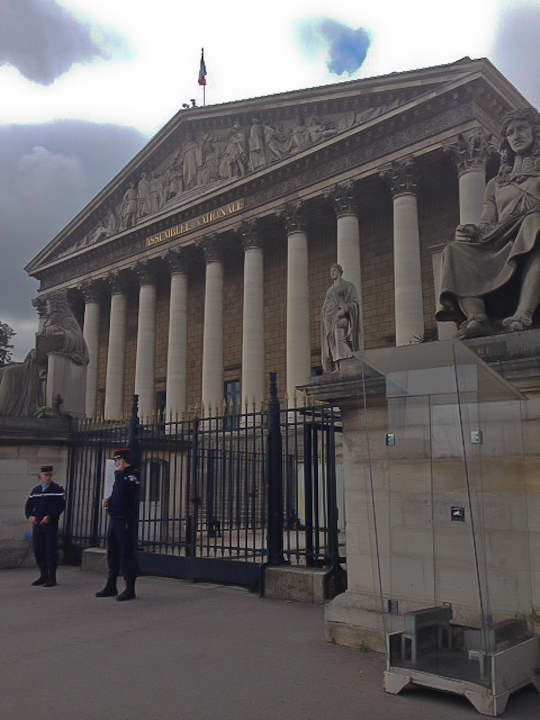 The Assemblée Nationale is the lower house of the French legislature (the upper house being the Sénat or Senate), and home to the 577 députés (the members elected to the Assemblée).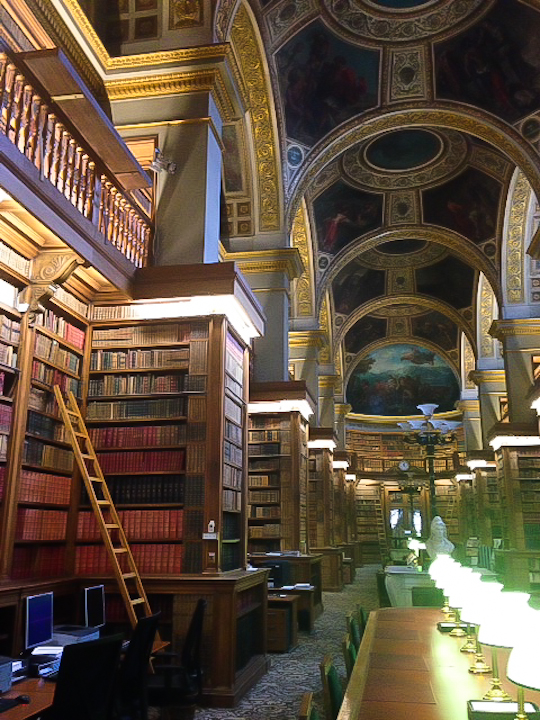 As an individual, the only way to visit the Palais Bourbon, the home of the Assemblée, is by guided tour. Visits are conducted only on Saturdays, when the legislature is not in session. Click here to see the reservations calendar. Although you may be able to slip onto a tour last minute, I highly recommend reserving in advance.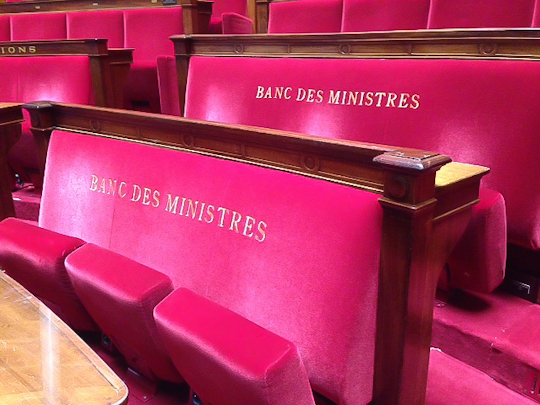 For English, Spanish and German-speaking visitors, an audioguide is available so you can follow along with the guided tour, which is offered only in French. This seems more than fair to me–it's the French legislature after all!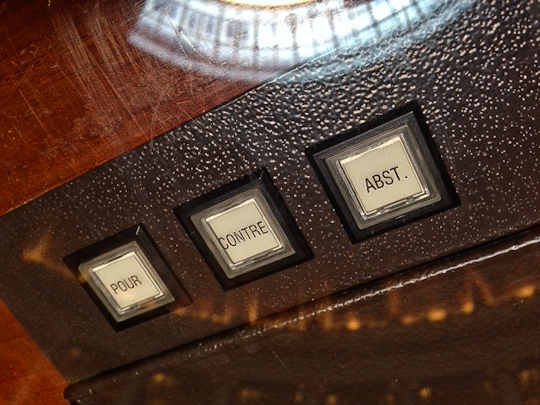 While I was thrilled to finally see the inside of this building I had walked by every day on my way to work for five years, this building that is so key to the governing of the République, I was not so impressed with our tour. The tour guide seemed to enjoy the sound of his own voice a bit too much. He kept making jokes that no one laughed at and before every piece of information he delivered, he asked if we really wanted to hear it: "Are you sure? You really want to hear this?" It turned the 90-minute tour into a 150-minute tour. I was counting on the tour ending in time for the French lunch hour, which is all but legislated to start at 1pm, but no such luck….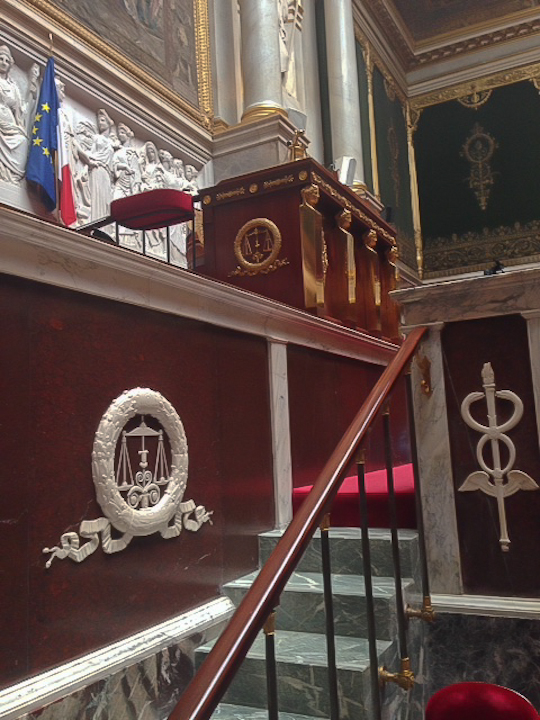 So be warned, the tour may not be the most fun couple of hours of your life, but it's worth enduring the talk to get into the building. And the good news? The tour is free of charge (well, paid for by our tax dollars, I suppose….)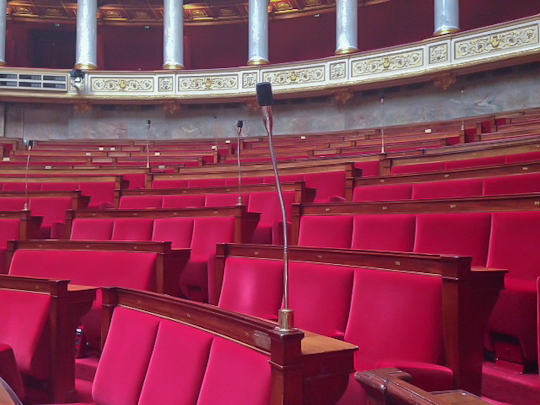 If you do not want to bother with the tour, take a look at the videos on the National Assembly website to get a sense of the interior of this heavily-guarded, gated landmark.