There has been a lot of talk recently about Paris's new "Dean & DeLuca" gourmet food market, La Maison Plisson. So I decided I should stop by and check it out!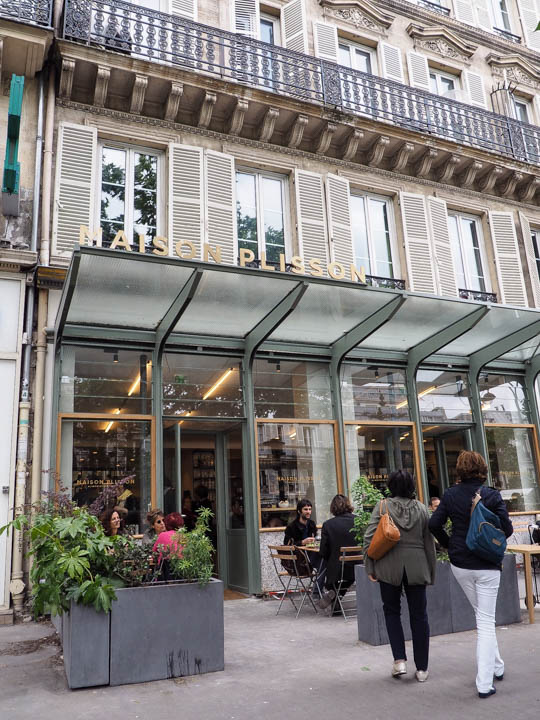 La Maison Plisson is a restaurant and a food store, offering fresh produce, baked goods, cheese, charcuterie, a wine cellar, a number of prepared goods and a whole lot more. It covers 500 square meters on the Boulevard Beaumarchais near République in the 3rd arrondissment. The restaurant is trendy yet family-friendly and uses ingredients from the market.
The idea behind the Maison Plisson is to offer products of the highest quality, often products that are difficult to find elsewhere in Paris, while facilitating interactions between customers and producers, through tastings and other events. To be kept up to date on the market's latest events and promotions, you will soon be able to download their very own app! Coming soon… I checked, it's not ready yet, but in the meantime, you can visit their Facebook page for the latest news.
One novel thing about this establishment is the extended 7-days-a-week hours, and delivery throughout Paris (including free delivery for pregnant women!)
While I was not blown away by the number of offerings at La Maison Plisson, my visit was extremely enjoyable: the staff was very nice and helpful and the space is beautiful and immaculate. I picked up a few craft beers and a Maison Plisson canvas tote bag.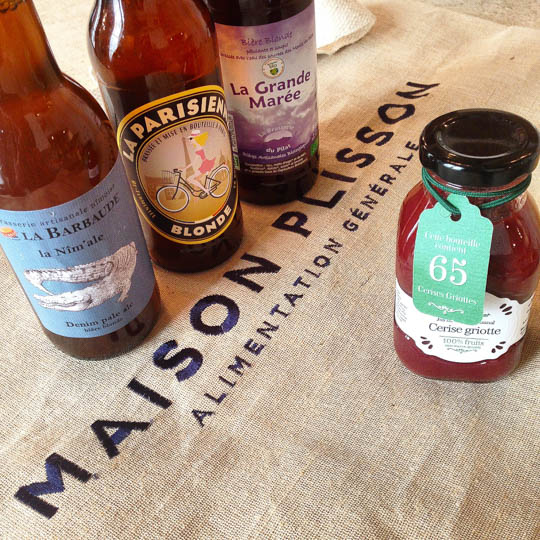 La Maison Plisson is certainly worth a quick stop. I have not yet tried the restaurant, but I will next time!
La Maison Plisson
93 Boulevard Beaumarchais
75003 Paris
Hours: 8h30 – 21h Monday – Saturday, and 8h30 – 17h on Sundays