Every Saturday evening from the start of May to early October, the 17th century château of Vaux-le-Vicomte invites visitors to tour the château's gardens by the light of approximately 2,000 candles.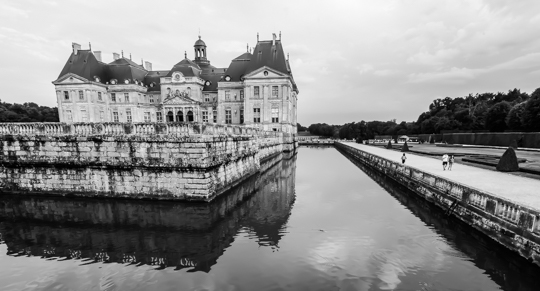 The ticket (€19.50 for adults) also includes a self-guided visit of the interior of the château. You can enter anytime after 2pm (although the château is closed from 5:45pm to 7pm), fireworks start at 10:50pm and last about 10 minutes, and the grounds close shortly thereafter. For €10, you can pre-purchase a glass of champagne to sip while strolling around the gardens.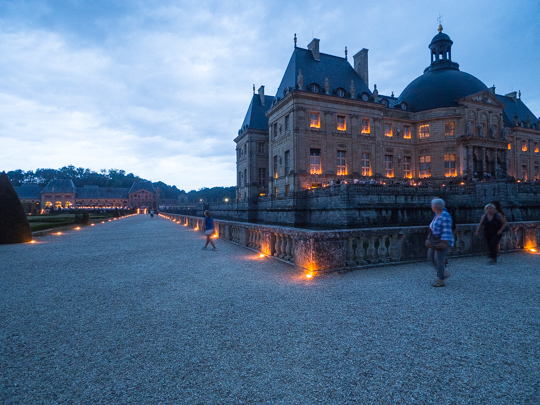 It is possible to experience a candlelit evening without private transportation. We took a 7:49pm train from Gare de Lyon that arrived in Melun at 8:14pm, in time to catch the shuttle organized by the château that dropped us off at the château gate just before 9pm. The last return shuttle to Melun is scheduled for 11pm. With two hours we felt we had plenty of time for the visit.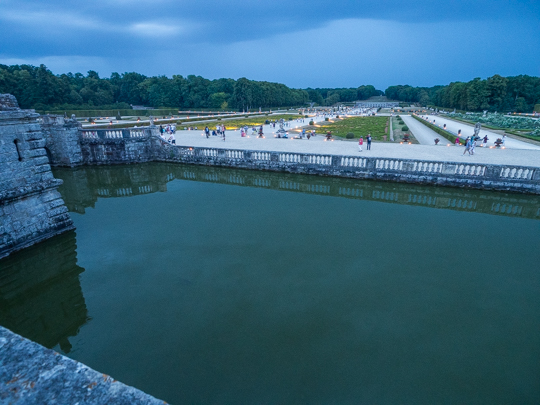 There are a couple of food options on site–a fancier dinner you must reserve in advance and a cafeteria-style option. You can find more details about the visit, including information on the restaurants and how to purchase tickets here.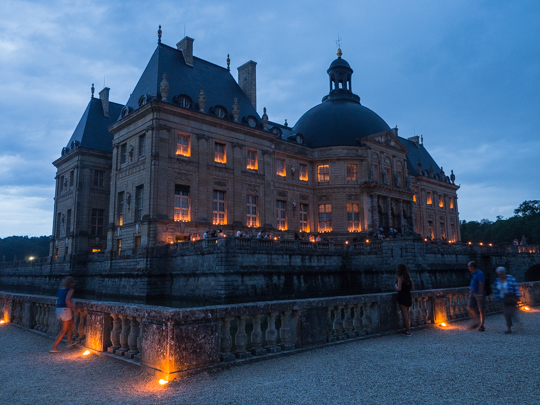 We had one little hiccup in our visit which was that it starting pouring rain just as we finished our château tour and were heading into the gardens. There isn't really anywhere to take cover outside and the downpour quickly extinguished all the candles. At least we were able to see them briefly before they all went out!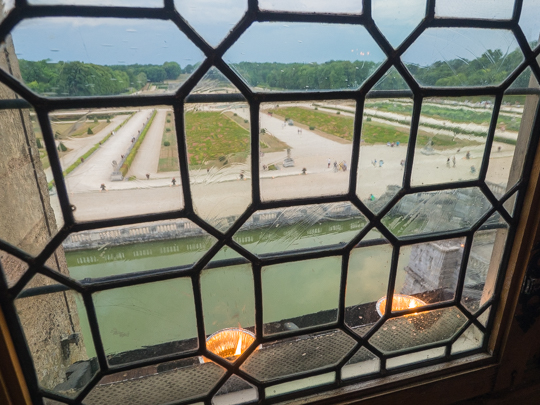 Despite the heavy rain and resembling drowned rats, we made the best of the remainder of our evening. After a fair bit of insistence, we did manage to claim our pre-paid champagnes. This gave us the fuel to make a run for it back to the cafeteria, where we purchased a bottle of rosé to pass the time while waiting for the 11pm shuttle. The 11pm "last" shuttle was full, but the driver promised to come back for us after making the initial run and to our surprise, she kept her word. We missed our train back to Paris but there was another one just 20 minutes later. It was all still well worth it, but I'd recommend paying closer attention to the weather report if you're planning a visit. The tickets you purchase online for the candlelit evenings are not for a specific date–they are good for the whole season.