A bit off the regular tourist track, Bercy Village is a collection of shops and restaurants that offers a nice change of pace from the usual Parisian sites. This complex sits near the River Seine in the 12th arrondissement, east of the Gare de Lyon.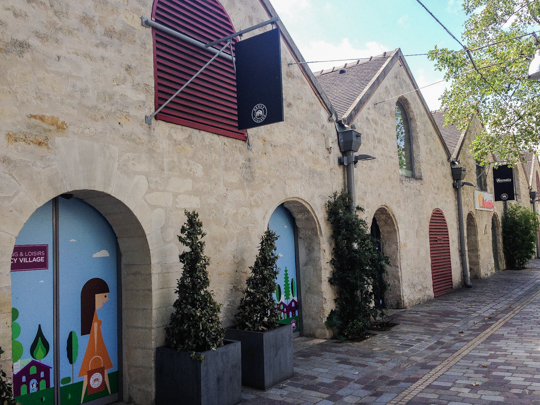 Bercy Village had been a wine market for over a hundred years, up until the 1960s. The old wine storehouses were restored and became today's shops and restaurants in the late 1990s.
You can find a list of shops and restaurants here as well as a map. There is also a large UGC cinema complex. Keep an eye on this page for the latest news on events at Bercy Village, such as outdoor music concerts.
Bercy Village is easily accessible by the new and speedy metro Line 14 (metro stop: Cour Saint Emilion). The hours are uncharacteristically generous for Paris, with shops open 11am – 9pm (Monday to Saturday) and restaurants open 11am to 2am, 7 days per week.