All this cold winter weather is making me dream of warmer days! So what better time to reminisce about my weekend in Sicily last June….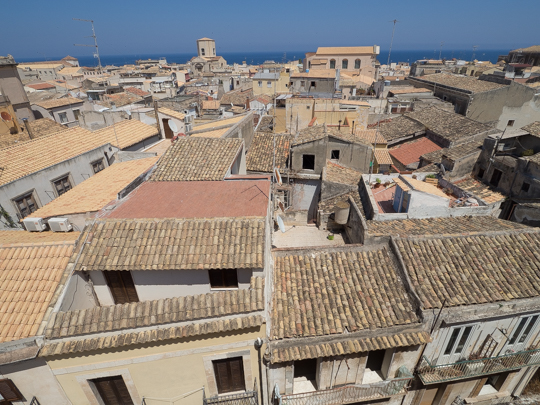 June 11th – 15th, I attended an alumni reunion with former co-workers in Siracusa, Sicily.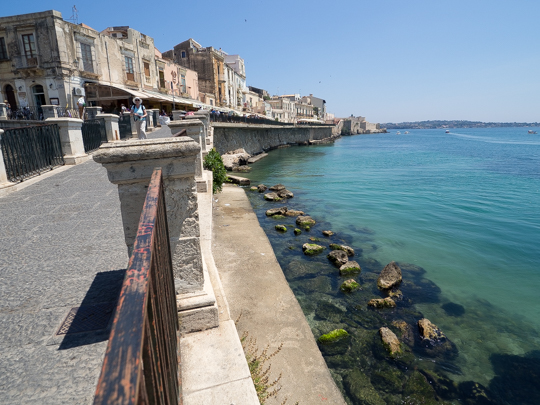 Although we used the island of Ortigia, the old town of Siracusa, as our base, we explored a good bit of the east coast of the island in our three full days.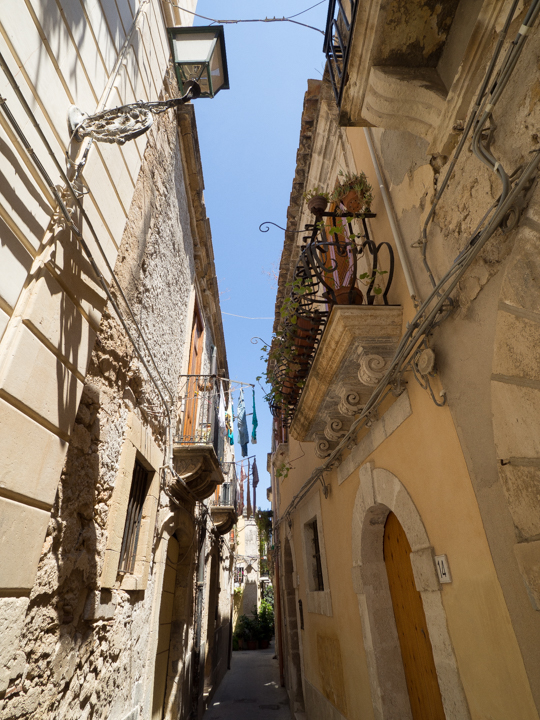 I had been to Sicily once before, back in 1999, and after this trip I still feel similarly: I like Sicily, but for the scenery, it's still not my favorite part of Italy. (Nor is Sardinia, although it's definitely worth a visit. I'm much more enamored with Corsica.)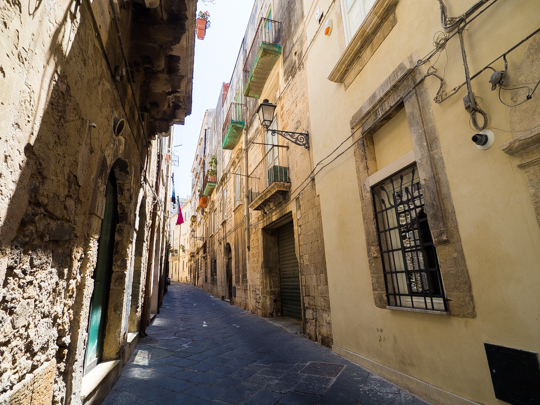 But I would still go back to Sicily anytime at the faintest excuse for the food alone!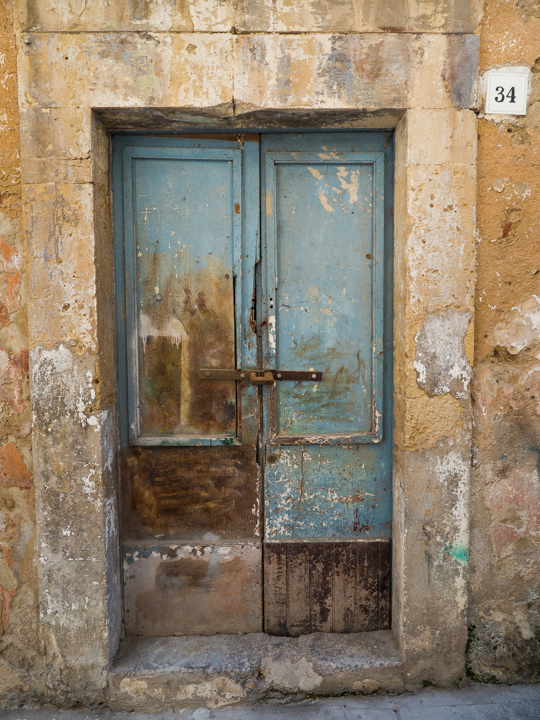 I'm not going to post the full itinerary here as I wasn't the one who developed it. But are the highlights of my time in Sicily: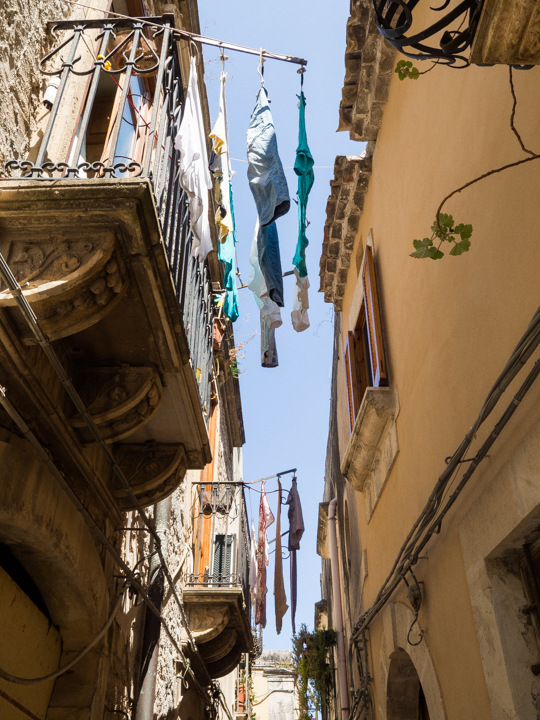 You can fly direct from Paris CDG to Catania (about a 45 minutes' drive north of Siracusa) quite cheaply. I paid U.S.$161 round-trip on EasyJet. For less convenient times, I found prices as low as U.S.$138 round trip. Air France also flies this route.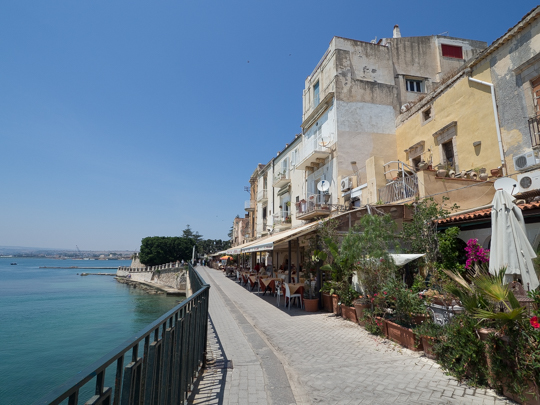 I stayed at the Antico Hotel Roma 1880 on Ortigia, Siracusa. Aside from the very slow elevator, it was a great pick, right in the center of the pedestrian zone and in walking distance to everything. They have a nice breakfast and a restaurant with a great terrace.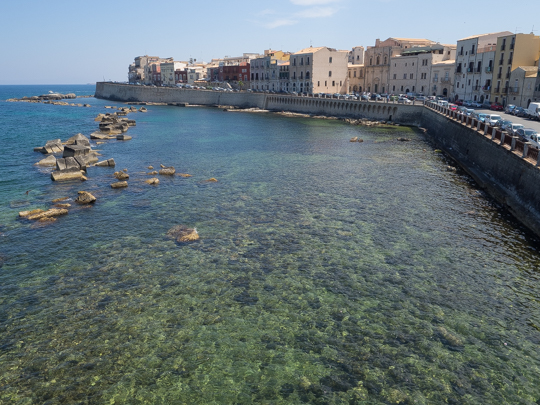 The Antico Roma is right next door to the Greek temple-turned-Cathedral of Siracusa, which is definitely worth a visit. Some of our group stayed at Des Étrangers–also a great location but more of a splurge.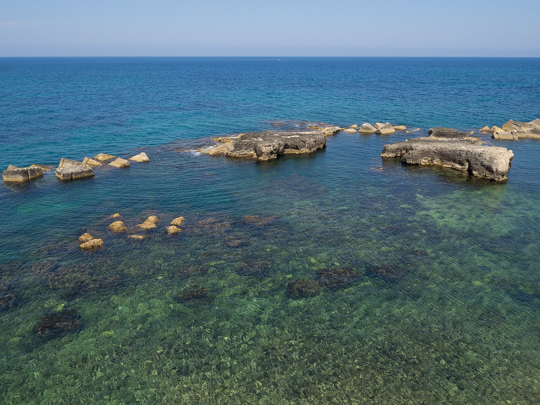 Caravaggio's famous painting, the Burial of Santa Lucia, is also within a five minutes' walk of either hotel, across the Piazza Duomo in the Church of Santa Lucia.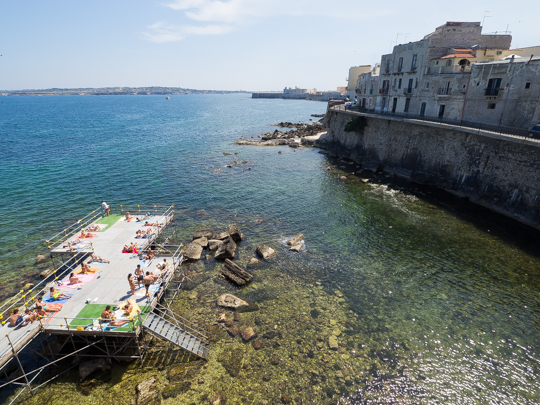 I found a great little trattoria when I was on my own for lunch the first day, and come to find out, we had a big dinner planned for that same spot that evening! Osteria da Mariano doesn't get the best reviews on TripAdvisor, but trust me, it's great!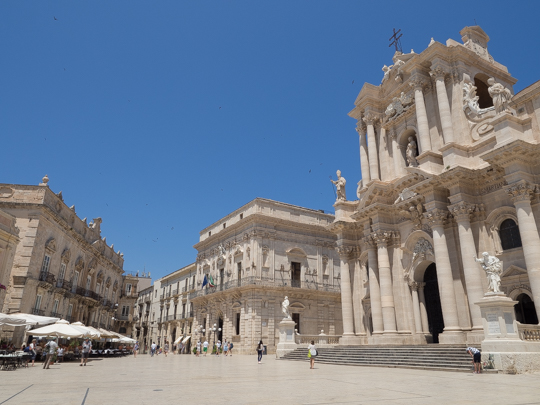 We saw a performance of Euripides' tragedy, Iphigenia, in Siracusa's Greek theater, the oldest stone theater in the world. We also took a walking tour of Ortigia and toured the archeological site across from the theater.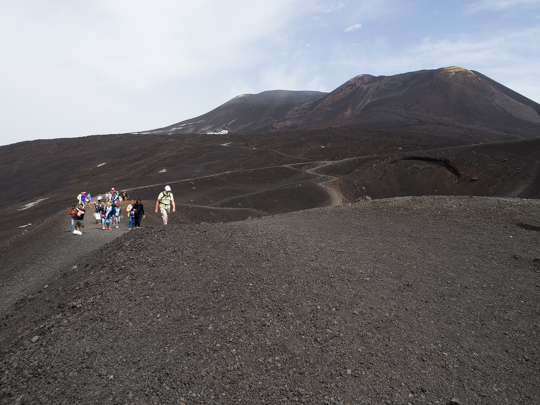 We climbed Mt. Etna, something I have always wanted to do.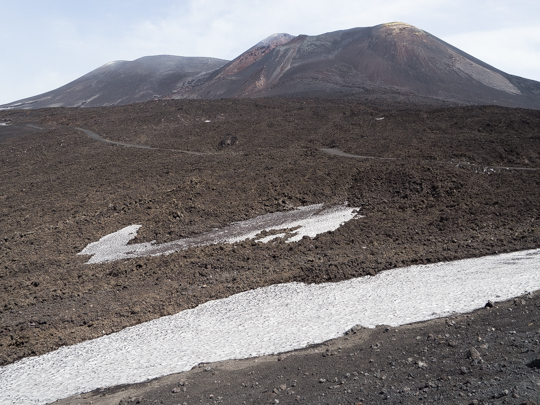 Honestly, the "climbed" part turned out to be quite disappointing. I expected to burn off the whole weekend's pasta consumption, but the "climbing" ended up being by bus, cable car, then a hybrid jeep/bus creation, followed by a 15-minute light stroll at the top. But it was still worth seeing this infamous volcano's moonscape.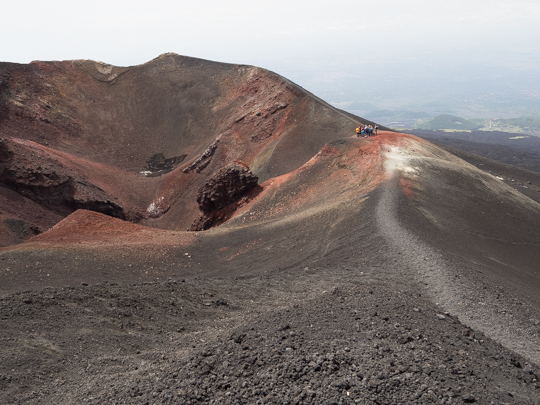 On the last evening, we explored the Baroque town of Noto, in the southeast of Sicily.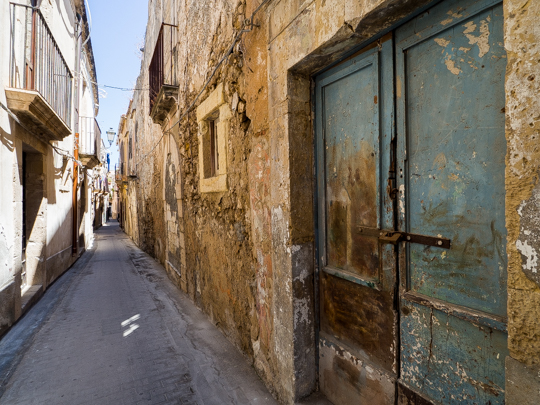 Sicily is only about a 2h30 flight from Paris. Perfect for a weekend of sightseeing or just a weekend of relaxing with some great food and wine.