UPDATE & CORRECTION: It's official! The "ephemeral" café will indeed open again this summer, starting June 9th. But this time (here comes the correction), it will be "Le Jardin Municipal" and not "Café Cour". But it will be a lot more than just a café… a bar, a space for children's workshops, concerts, and more. And all free to the public!
Opening hours (June 9th – September 25th) will be Monday-Thursday 10:30am – midnight, Friday-Saturday 10:30am to 1am, and Sundays noon to midnight.
***
Last summer, an "ephemeral" café, opened in the courtyard of the Crédit Municipal de Paris at 55-57 rue des Francs-Bourgeois in the Marais. The courtyard, including this tower within it, dates from the 13th century: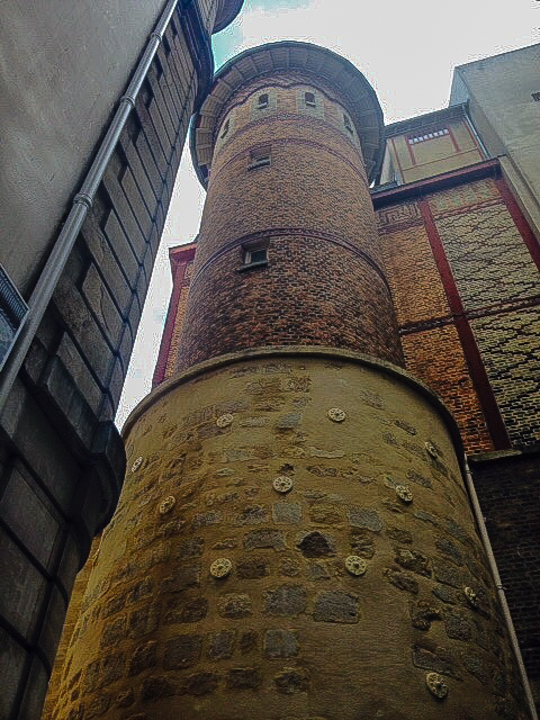 he café closed its doors on September 27th, but I'm told it should re-open again for the season in mid-June, so be sure to keep an eye on their website for opening details, and stop by!