For anyone who may have missed it, I am posting a link to Liz Alderman's New York Times Travel piece from February 1st.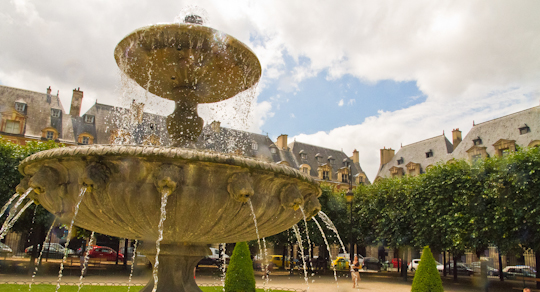 Place des Vosges, Marais
Most of you know that the Marais is chez moi, and I never run out of new corners of the district to explore. Liz lives only a few blocks from me in the Marais so I was especially interested in hearing her perspective on this enchanting neighborhood where old meets new.
Be sure to read My Paris: Seduced by the Past before your next visit to Paris!